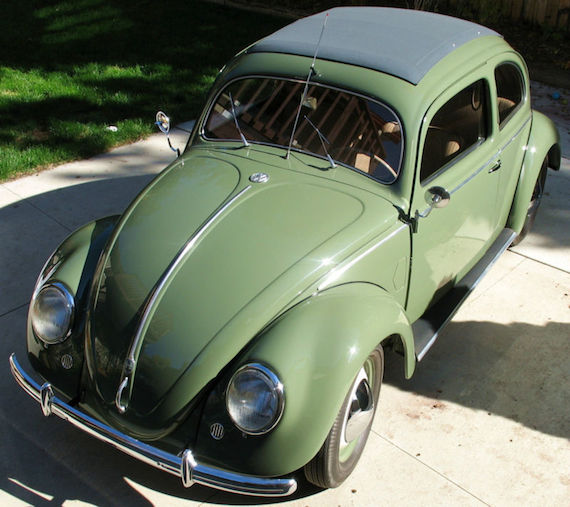 The original Volkswagen Beetle was a lot of things to a lot of motorists. It's the car that helped put post World War II Germany back on the map. It was basic transportation to a number of baby boomers and now considered a collectable to a number of air-cooled VW fans. While Volkswagen hit its sales stride in the 1960s, early Beetles such as this 1952 example are highly prized as they offer a window to where the company got its start. Hard to believe this innocent looking vehicle was the brainchild of one of the most brutal dictators of the recent history.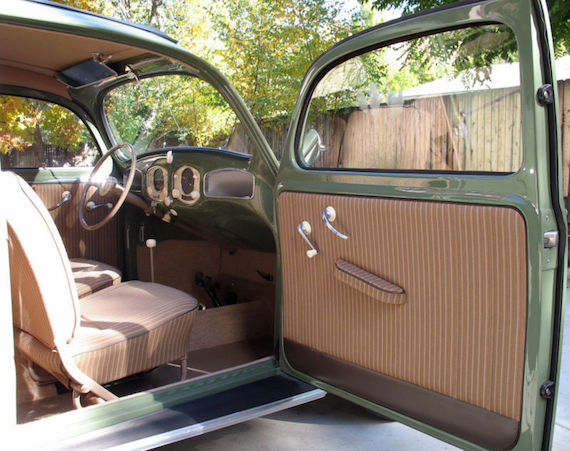 Year: 1952
Model: Beetle
Engine: 1.1 liter flat-4
Transmission: 4-speed manual
Mileage: 75,000 mi
Price: No reserve auction
Up for sale 1952 Volkswagen Beetle Classic
Radio/power pack fully restored and functional
Dash pod restored by Zarwerks
All fasteners oil-blackened as original
Original wiring harness duplicated in both cloth and PVC
Original moldings and ribbed bumpers
16 x 15.00 Firestone tires
Fully restored and functioning semaphores
Original German manual
Many NOS parts including tail lights, air cleaner, exhaust, interior light, dash switches, rear ashtray, bumpers, ignition switch, horn button, hubcaps, Hirshmann red-tip antenna
I will offer shipping for my car, for a quotation send me your zip code.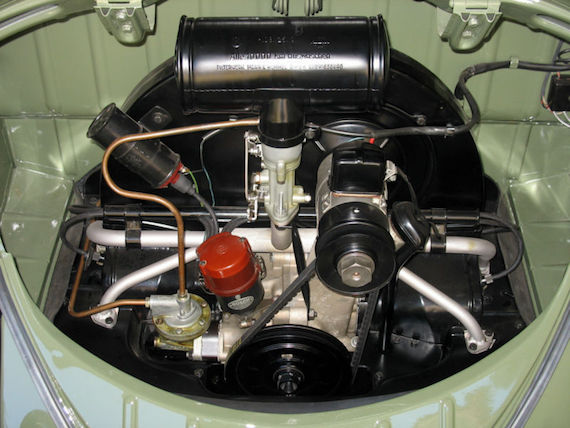 The earlier Beetles are more compromised than later models, mostly due to their 6 volt electrical system and non-syncromesh gearbox. However, they bring big sums in comparison to later models. A car that presents well like this, especially with the canvas sunroof, can easily breach $30,000. Given that, I'm not surprised where bidding is headed on this one.
-Paul