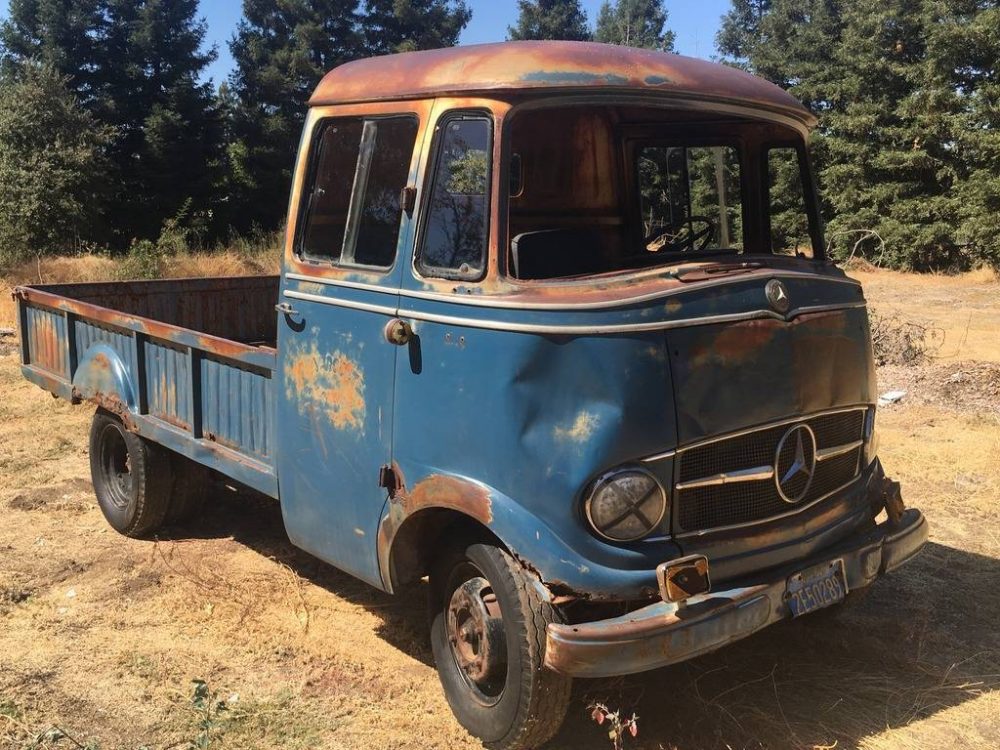 Update 10/1/18: Sold for $5,456. That's an expensive lump of rust!
Here is something I don't normally see. This is a 1956 Mercedes-Benz L319 Truck up for bid in California of all places. As you can see, it is very old and very rusty. More on that later. The story with the L319 trucks and vans are they were a light commercial vehicle that were larger than a standard delivery van, but smaller than a conventional light truck of the time. The L319 is essentially the grandfather of the now very common Mercedes-Benz Sprinter that is still the go-to van for a number of industries. This 1956 in Chico, California has pretty much reached the end of its life span, but don't put it past some trendy business to buy it and put flowers in the bed to take cutesy Instagram photos with.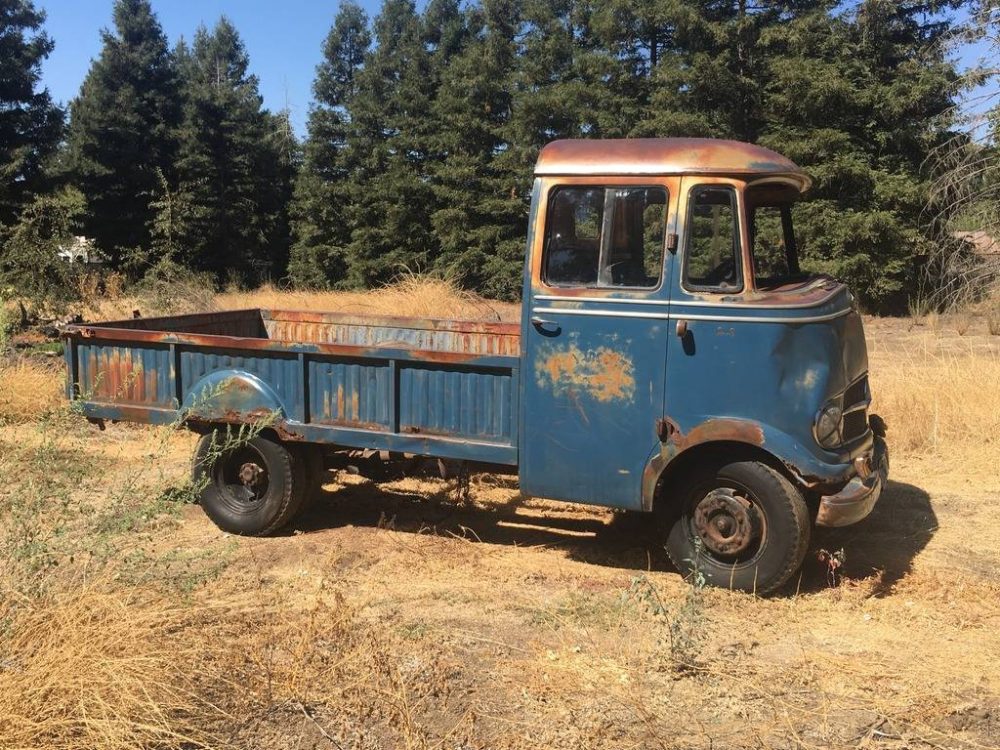 Year: 1956
Model: L319 Truck
Engine: 1.8 liter diesel inline-4
Transmission: 4-speed manual
Mileage: 76,045 mi
Price: No Reserve Auction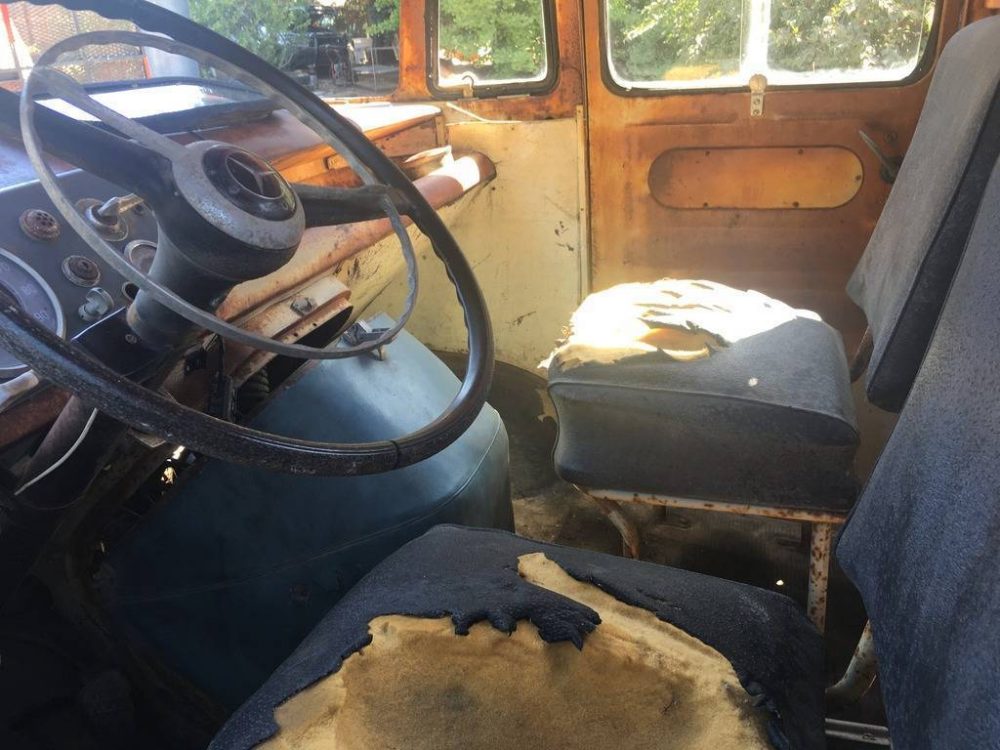 NO RESERVE! Supposedly ran when it was parked. Engine is complete and turns. Pictures speak for themselves. Tires hold air and was pretty easy to get on the trailer. Has all glass except for front window.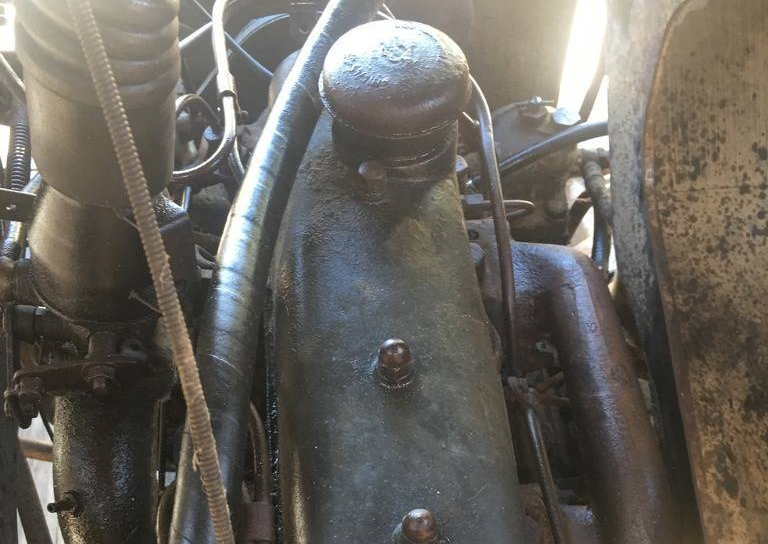 Looking at the condition of this truck, I think it's days are numbered as a running and driving vehicle. There looks to be some pretty serious structural issues around the entire truck and even the cab looks to be separating from the frame. Even though the seller says the engine turns free, I can't imagine it firing without opening the valve cover and seeing if the oil turned into tar. It is crazy to think that this truck is 62 years-old, so anything related to any kind of fluid is probably long gone by now if it has been sitting in a field for years. Cosmetically, I have no idea where you would find a windshield for one of these things and probably even a custom glass maker would have a hell of a time matching the curves and contours this truck has. Like I mentioned before, I'm willing to bet that this is done being a driving vehicle and is now solely an art piece.
The starting bid of $1,500 seems kind of high to me but it does have some bids already. Even if you want this thing for parts, there isn't all that much that is salvageable outside of a few tiny things. Just moving this thing around is not a cake walk and the big thing is stopping it if it gets rolling. Everyone loves to say that a project car rolls easy, but if you can't get the car into any gear then stopping and securing it to the ground is a whole other problem. I genuinely do think that some antique shop would love to paint their logo on the side of the doors as a big advertisement piece, so I would put my money there when it comes to a possible buyer. Either way, a cool piece of Mercedes history that is still kicking around out there.
– Andrew