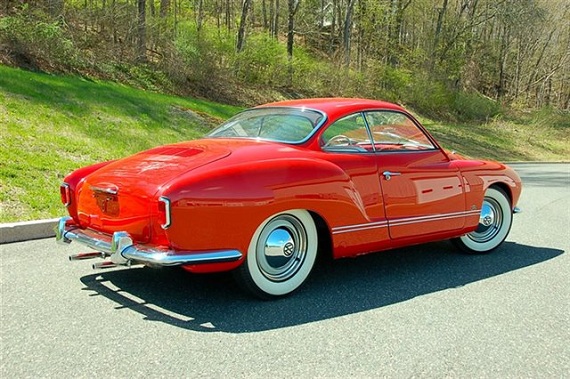 It seems these days the blueprint to own a classic car in good condition is to go to a big-headline auction and pay ever-increasing amounts to get the best and most unique example of a particularly popular run of car possible. Look at the 911 and E30 M3, though they're not alone; the frenzy over prices has created its own "Hemi" moment as prices double on a year over year basis. Where does that leave enthusiasts? With plenty of options, thank you very much. If you want a classic Porsche like the 356 or early 911s but just can't stomach the incredible bills associated with those cars, why not consider the early Karmann Ghia? Seriously, to someone who was uninitiated, if you took the badges off of each and swapped them around, it would be easy to believe that the 356 was a Volkswagen product and the Karmann Ghia was the Porsche – its sleek lines look, if anything, more sporty than the 356. Classicly styled, long and low and with that trademark flat-four soundtrack that drove several generations, the Karmann Ghia is one of the few classic German cars that is still quite affordable but will make you feel like a million dollars wherever you pull up – especially when presented in the condition of today's 1956 example: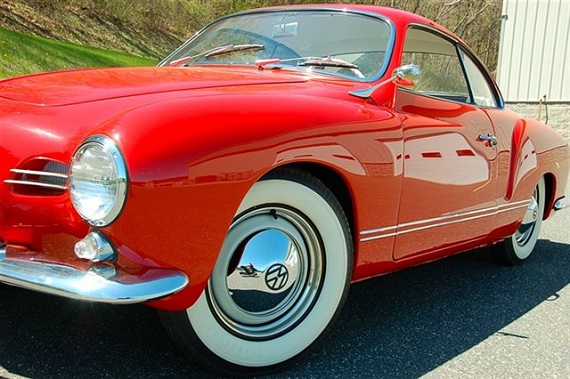 Year: 1956
Model: Karmann Ghia
Engine: 1.2 liter flat-4
Transmission: 4-speed manual
Mileage: 11,187 mi
Price: Reserve Auction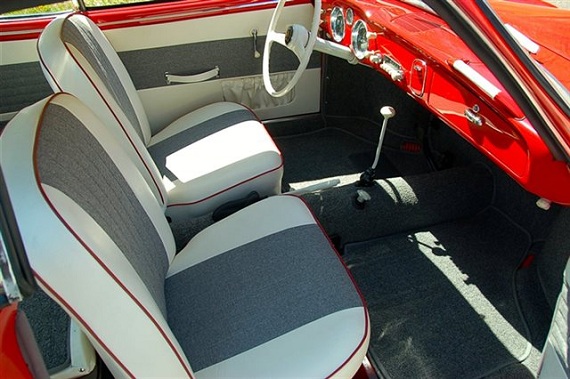 1956 VW Karmann Ghia Coupe finished in Red with Grey interior, this documented two owner FLAWLESS, show quality example has to be one of the best in existence. Expertly restored with no expense spared, this car is ready to be enjoyed or to win shows. Imported by a serviceman on January 11th 1957, this early LOW HEADLAMP Type 14 was recently treated to a complete restoration and has had little use since. VIN # 1081065 is as beautiful from underneath as it is from the top side. It is priced to sell. Serious inquiries should contact Mark Starr @ 914 217-4817.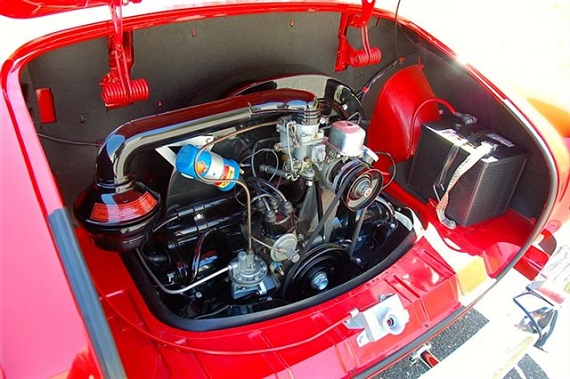 The color combination is perfect, the early styling is arguably the best, and with a recent restoration this car is top condition. The downside? Well, you best not be in a hurry; these early Karmann Ghias are quite slow. But if you just want to cruise in style this is a great option. Pricing on these early cars is still only a fraction of most early Porsche values, and even less than half of the asking price on some of the most popular Volkswagen models. Hagerty places top value on the Karmann Ghia right around $23,000 right now and this car should certainly fetch that; that's a lot to pay for an early Volkswagen for sure, but for the amount of style, character and charisma you get for that amount, it just may be a deal in early German motoring. It certainly is one of the best looking cars Volkswagen has ever produced!
-Carter