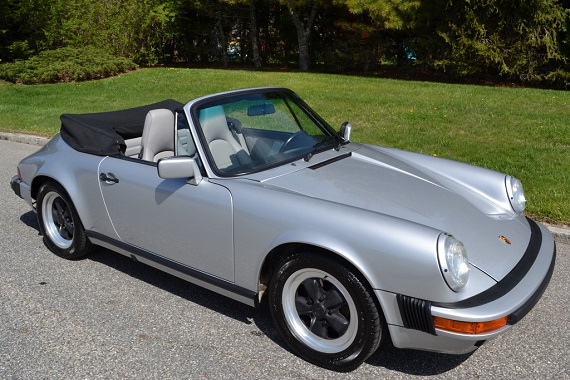 As I made my way home yesterday evening I couldn't help but notice the number of drivers basking in the waning sunlight, taking advantage of an open air cockpit. We are smack in the heart of convertible season so why not enjoy some top-door motoring in classic style! This 1988 Porsche 911 Carrera Cabriolet, located in New York, would be an excellent car to have out on any evening fully appreciating the sound of the 3.2 liter air-cooled flat-six engine behind your ears.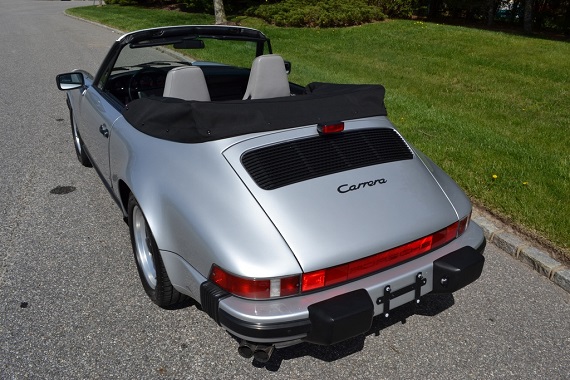 Year: 1988
Model: 911 Carrera Cabriolet
Engine: 3.2 liter flat-6
Transmission: 5-speed manual
Mileage: 48,952 mi
Price: $49,995 Buy It Now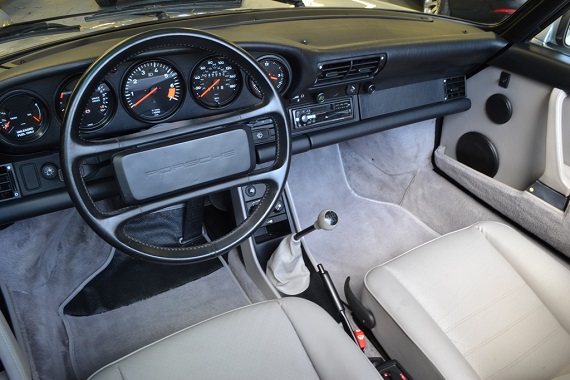 This is a 1988 Porsche 911 Cabriolet with 48000 original miles. This car is in excellent condition, the paint is excellent, Fuchs are very nice, soft top is excellent. Interior is especially clean. Car comes with the original owners manual and service booklet and service records. Car runs beautifully. This is a beautiful low mileage example of classic 80's 911 with a G50 transmission. For more details call 631-283-8819.
There is a lightness conveyed by this interior and exterior paint combination that, though it wouldn't be my preferred choice, fits well within the spirit of any cabriolet. The asking price for this 3.2 Carrera shows us just how the market has grown for these cars, though I wonder whether a car approaching 50K miles, even in apparently excellent condition, is quite ready to fetch that high a price. On the plus side, this car already has enough miles that enjoying it for a few years of casual motoring shouldn't adversely affect its value.
-Rob