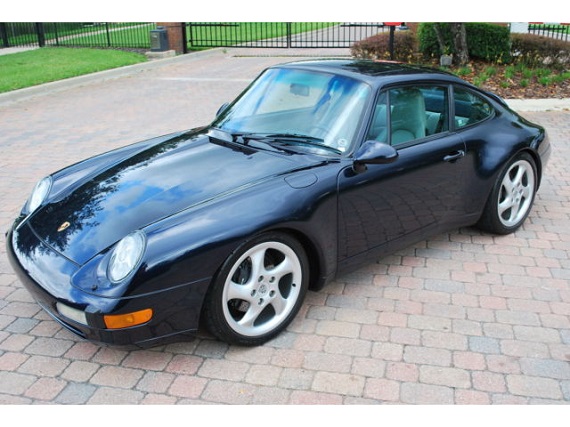 We are all on the hunt for interesting cars that possess some combination of performance, rarity, or a great color combination, AND that can be had at good value. Among air-cooled 911s the latter part of that search has become nigh impossible, especially when looking at cars that retain their full originality. Searching for value then becomes a matter of negotiating priorities: mileage, modifications, maintenance history, et cetera. The car we see here, a 1995 Porsche 911 Carrera Coupe, fits squarely within these categories. It has some modifications to the suspension and exhaust, along with a couple of other changes for aesthetic purposes, and while nearly 90K miles isn't high mileage for a 20-year-old car it is high enough to dissuade some collectors. All considered, though, this could make an excellent driver and for anyone looking to have an air-cooled 911 to drive it's tough to beat a 993!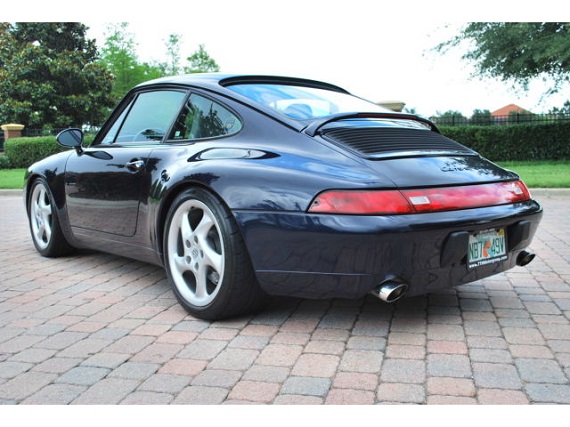 Year: 1995
Model: 911 Carrera Coupe
Engine: 3.6 liter flat-6
Transmission: 6-speed manual
Mileage: 88,981 mi
Price: Reserve Auction (reserve met)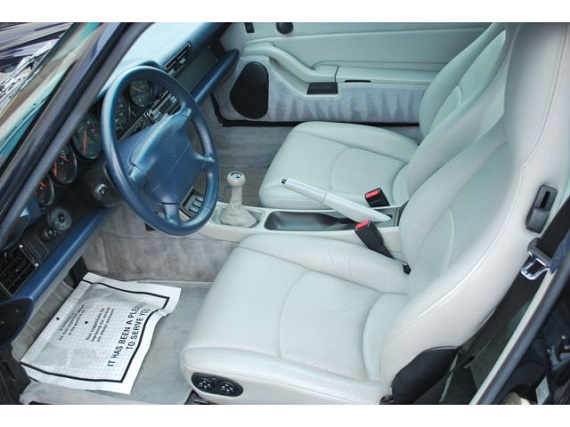 I bought this car in April of 2007. This has been my personal vehicle for the last 7 years. I feel fairly certain I am the third owner. Both previous owners were from California where I pruchased the Porsche from. I have owned almost every model of Porsche and this has been my favorite. This car has been my baby and I have taken very good car of Her during my ownership. I have driven it very little and have decided to let someone else enjoy the last of the air cooled Porsche's.

I will try to provide as much information as possible below. In summary the Porsche is not a concour car, it is not a museum piece, however its not a typical 993 either. I would place it in an above avg. driver category.

Mechanically I have had items fixed as needed. Fortunately I have not had anything other then the typical maintenance issues. For example over the last few years I have had the steering rack replaced as it was leaking and a typical wear item on the 993 and I did upper and lower valve covers, front brake pads, sunroof seal that was starting to come unglued. I would have to check my records but I do not believe I have put but 3 or 4K miles on the Porsche since I have owned. Mechanically I am not aware of any issues and most recent visit to my mechanic had a clean bill of health with only a mention of chain housing tensioner is damp and to monitor it and to drive the car more! I have a thick file with the majority of maintenence records. Car runs, drives and stops amazing.

Cosmetically She is very nice as well with glossy midnight blue metallic paint and no major scratches or mentionable items minus typical rock chips on front bumper area and some normal wear & tear. All glass and molding are nice. The little molding around the door handles I was noticing will need to be replaced as they are cracking (just being picky). The rear passanger quarter has a small scratch the size of a tip of pinky nail, would not show up in pick. Other then that it is again a nice above average driver quality Porsche that has some minor wear because it's almost 20 years old.

I am not aware of anything not working on the car other then rear decklid shocks even though I replaced not long ago. Air is very cold and has a Alpine radio/CD (no I dont have original). Looks period correct. The leather seats have some minor wear but still in nice shape as is steering wheel, dash and headliner. I have the Porsche mats and a set of Coco (sp?) mats. Please see the trunk decal picture for a list of options. The 993 has 18 wheels with nice tires and all rims are in very good condition (pics). The changes I have made to Her have been H&R springs for European ride height and H&R front and rear sway bar upgrades. The exhaust was changed to the desirable Fabspeed exhaust and tips. I have not made any other changes.

Please have all inspections or questions answered prior to bidding. I have 100% positive feedback and have been a member of Ebay for over 10 years with an excellent rating so bid with confidence. Vehicle has a clean and clear Title and clean Carfax and Autocheck reports.

The 993's are going up quickly so Good luck with the auction!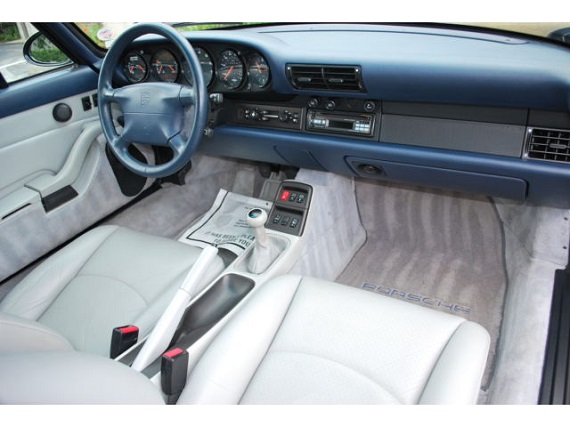 This 993 presents very well and given the large stack of receipts the seller possesses we can hope the maintenance matches the level of interior and exterior condition. While non-original, the 18″ Turbo Twist wheels look good and Midnight Blue is always a fantastic shade. For someone looking for a 993 driver with less concern over the car's collectability this could make for a very interesting option. Current bidding is at $31,200 and that's certainly a nice value on the 993 market.
-Rob