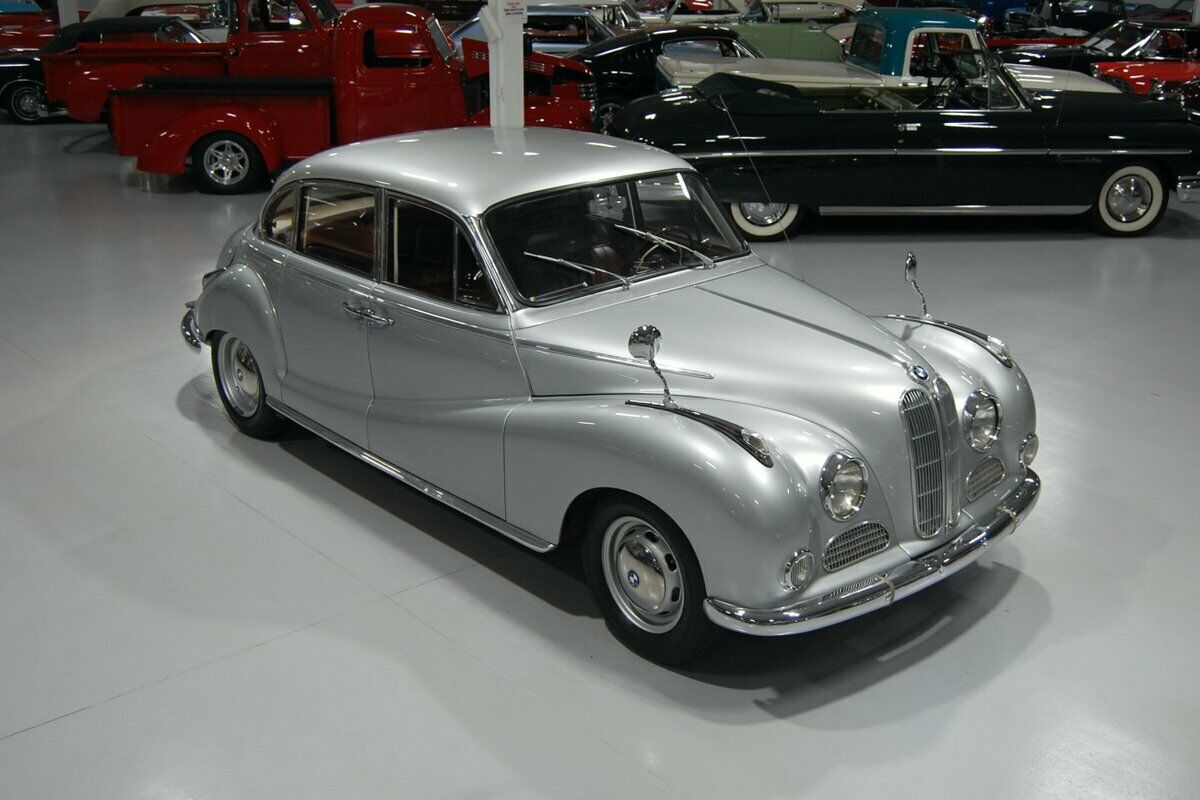 Recently I looked at a post-War oddity, the EMW 327.
Although it was the BMW that wasn't a BMW, the company itself was busy with its first post-War offering – and it was an unusual one in many ways. In 1952, the company launched the large 501 models. Under the hood was the 326's inline-6 powerplant, but the new bodywork, ornate details, and large scale gained it the nickname "Baroque Angel". In 1954, BMW introduced an all-new 2.6-liter V8, which increased horsepower to nearly 100; about a 40% increase over the initial 501 offering. The alloy V8 would be the first of the company's history, but wouldn't last long – BMW used it in the 50X series cars, but reverted to four and six cylinder engines until the M60 was introduced in the 1990s. At the same time as the new motor was rolled out the company introduced the 502, which was essentially an upscale version of the 501 with additional chrome and equipment. Improvements continued to stream in; a 3.2-liter V8, disc brakes, and even a late run '505' upscale limousine carried the model into the early 1960s. The V8-powered versions were also claimed to be the fastest German production sedans in period. 501s and 502s were also built in multiple configurations, including sedans, coupes, and convertibles. Today's sedan example comes from the middle of the run, and these are rare enough to see that it's worth a look: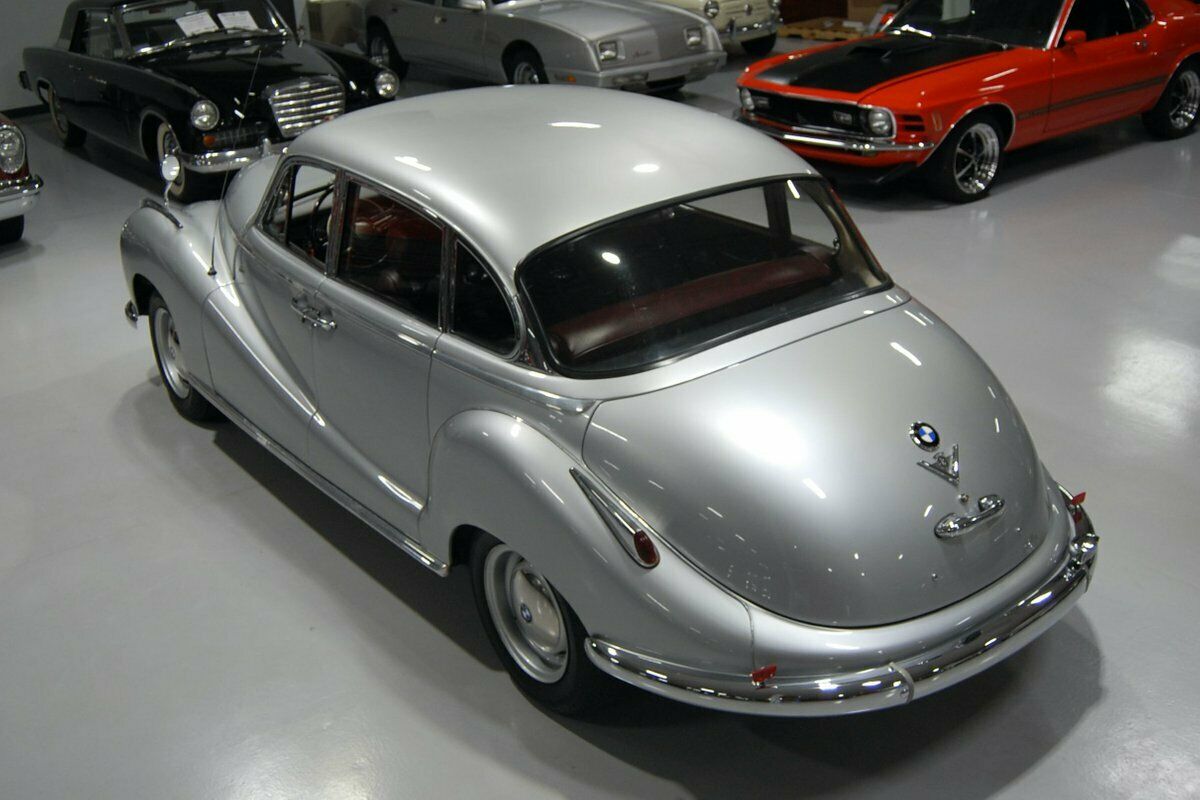 Year: 1957
Model: 502
VIN: 62906
Engine: 3.2 liter V8
Transmission: 4-speed manual
Mileage: "28,000" mi
Location: Rogers, Minnesota
Price: $69,995 Buy It Now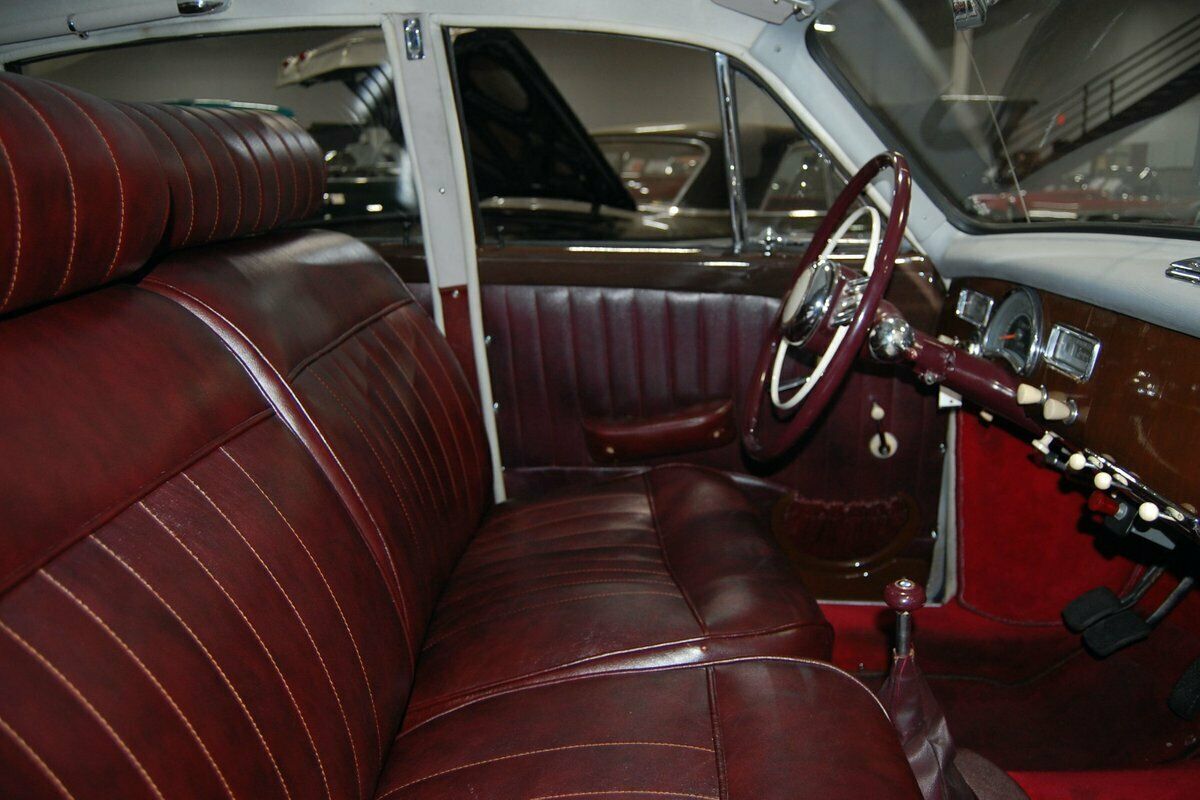 Vehicle Description
This 1957 BMW 502 Sedan is an absolutely stunning German import that was one of the first luxury sedans from Germany with a V-8 engine. After the second world war, BMW was not allowed to produce automobiles. It wasn't until 1952 when BMW was finally permitted to make a car again, the 501. In 1954, BMW came out with 502 with production starting in 1955. The 502 was a much improved German automobile, with more power, more chrome, and more options. This particular 502 is believed to have been imported into the United States in the late 70s or early 80s. Later on, it was completely restored and brought to the level of excellence that it is today. The 3.2 Liter (193 Cubic Inch) Engine with a Single 2 Barrel Carburetor was rated to produce 140 Horsepower when this German masterpiece rolled off the factory floor. This BMW 502 is also a very fun car to drive because it is outfitted with a 4 Speed Manual Transmission with a floor-mounted shifter. With Front Disc Brakes, this 502 Sedan has plenty of stopping power for its mighty V8 engine. The chrome and brightwork on this 502 Sedan are in excellent, show-worthy condition. The exterior of this 1957 BMW 502 is finished in a beautiful Silver, which gives this car a truly elegant look. Perhaps the coolest part of this BMW Sedan are the rear suicide doors, which make this 502 BMW totally eye-catching. This Sedan sits on 4 radial tires with full BMW branded wheelcovers, completing the elevated exterior look on this beautiful import. The interior on this 502 Sedan is an absolute showstopper! The front bucket seats and rear bench seat are finished in a beautiful and elegant Burgundy leather. The dash, steering wheel, headliner and door panels are in fantastic condition. The stock dash is outfitted with a Wasser (i.e. water) temperature gauge, Benzin (i.e. gas) gauge, Oeldruck (i.e. oil pressure) gauge, and of course a Speedometer. The wood trim adorning the interior on this 502 is beautiful and adds to this BMW's grandiose look. With its beautiful European body lines and groundbreaking German engineering, this 1957 BMW 502 Sedan is a super-rare, must-have for any collector. Give us a call today!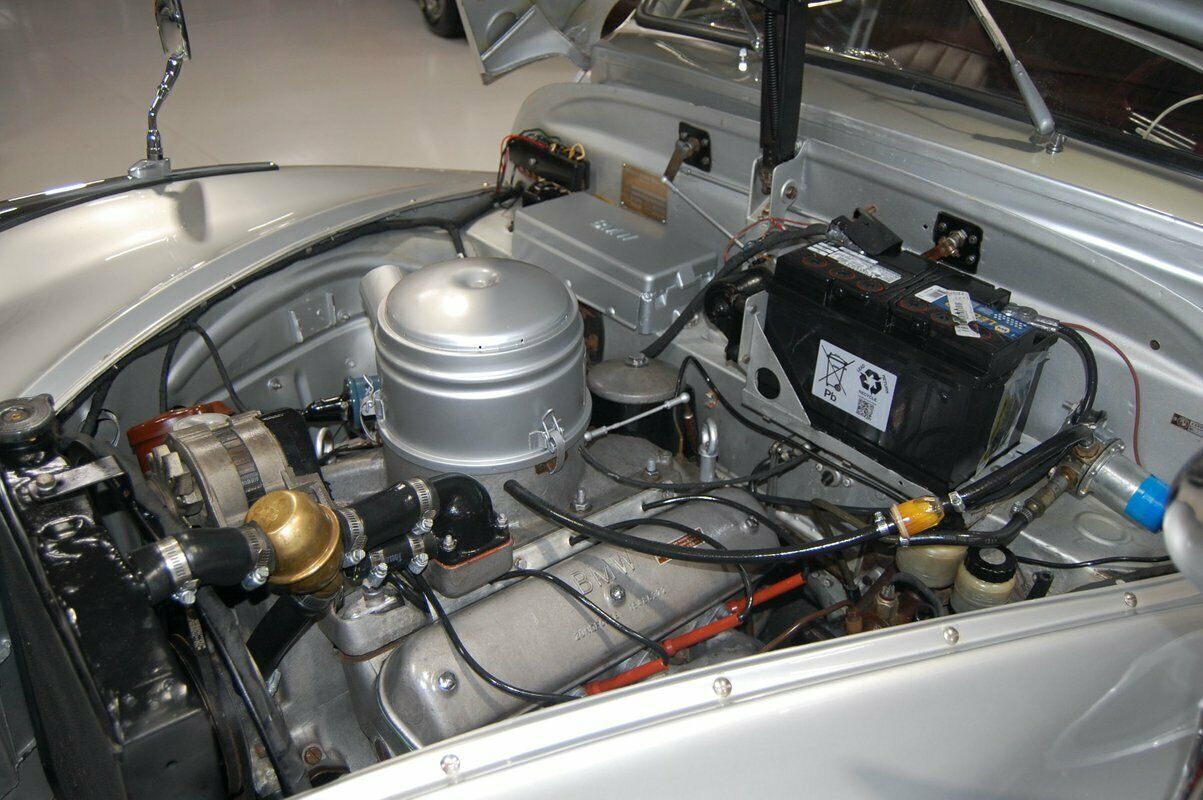 This one certainly looks pretty. The 506/1 3.2-liter V8 rolled out in 1956, so this is an early example to have one, and disc brakes were not standard until late in the run. Condition is impressive; this car was certainly restored as claimed and looks brilliant in bright silver over burgundy. The four-door sedan is arguably the least appealing of the 50X variants; outside of the 507, the 502 Baur cabriolets can bring hundreds of thousands of dollars. This particular car sold for $48k in April, 2021, and the dealer is now asking $70k. Since they've put in no work outside of some photos, it's hard to justify the massive increase in price, and ~$50k was probably an accurate market value for a nice condition sedan. Still, this is a very cool-to-see model from BMW's history, and for the continuing G8x grille haters….check out that head-on shot, please.
-Carter