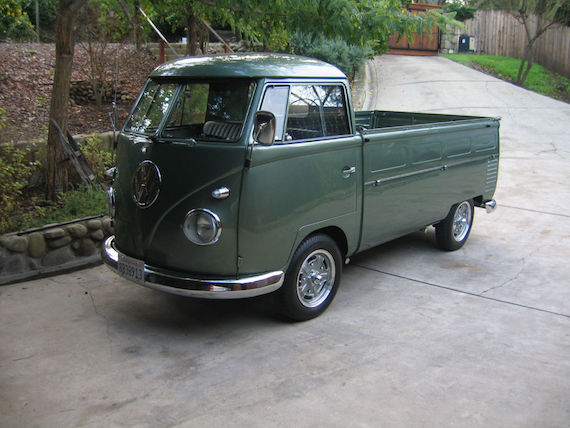 Pickups come in all shapes and sizes, from heavy duty brawler to car-based cruiser. The Volkswagen Type 2 falls somewhere in between, a definite workhorse but geared more towards light duty. While Volkswagen still sells plenty of commercial vehicles, we haven't been privy to any in the US market since the early 1970s, thanks to your friendly government and a little thing called trade wars. This restored 1959 Type 2 Single Cab for sale in California comes from a time well before that legislation and looks absolutely amazing in metallic green sitting on mag wheels. Rarely do these VW trucks catch my attention, but this one has.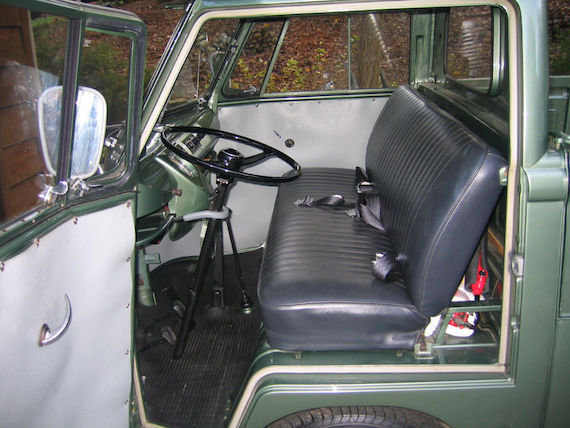 Year: 1959
Model: Type 2 Single Cab
Engine: 1.7 liter flat-4
Transmission: 4-speed manual
Mileage: 3,257 mi
Price: $36,200 Buy It Now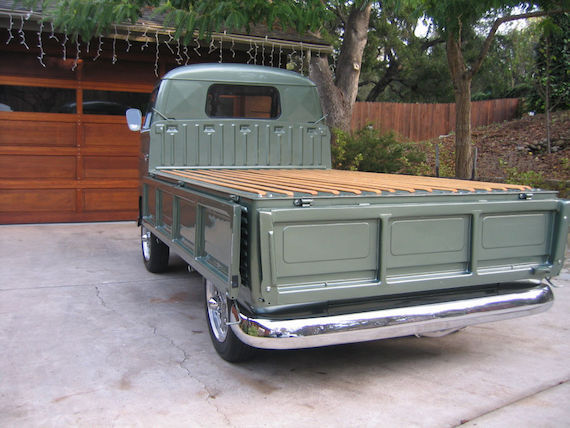 I have decided to sell my beautiful 1959 VW Volkswagen Single Cab
I have sporadic sciatic issue so shifting has become an issue.
Here the specifics
It was completely restored 6 years ago, 3257 miles
Stack of receipts
speedometer was restored zeroed

The engine is a 1740 AKA Baby Stroker dual Carb, it pulls very good
It has safari windows
The treasure chest is beautiful even has the correct partition
Body is extremely straight
Paint is extremely nice other than the gates

The three fence gates are straight as an arrow, they need to taken off painted back to perfect, one has scratch from surfboard another has cracks from bad prep work that did not considering heat from engine…. The inside surface of the gates like rest of vehicle, extremely nice
The brakes are excellent but i noticed a slightly leaky back wheel cylinder

I have driven it up mountains, Los Angeles traffic with no issues
used as it supposed to be as the most versatile truck ever
I will edit ad as i pull receipts
The photos pretty much tell the condition
It really is a joy to drive
ask questions …sold as is where is… happy bidding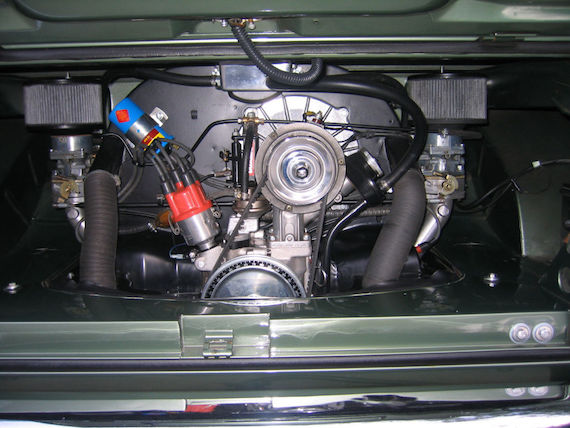 Prices for the Type 2 Bus have been climbing steadily, especially for the 21 window Samba. That seems to have rubbed off a bit on the commercial variants of this chassis. The asking price here seems to be in line with other T1 Single Cabs in good condition that I've seen recently. With a stroker engine hiding out back, this one should haul, in both speed and capacity.
-Paul