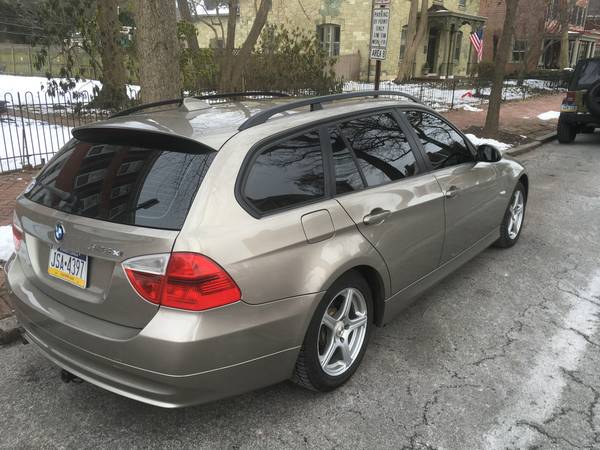 Good news! I've found another "Unicorn" for your consideration. Now, truth told the E91 isn't a particularly rare car. There are plenty up for sale every day of the week, since they are really just getting to the sweet spot where the first and (for early examples) second owners dump them. And of those that you can find for sale today, the all-wheel drive 328xi isn't particularly rare, either. But what is not seen very often is the combination of those two factors plus a stick in the center console which can be articulated in 7 different positions. That's right, we have a unicorn manual! Such is the unicorn status of this unicorn that "Unicorn" is even included in the sales title of the unicorn! You'd be forgiven for thinking that BMW dealers had a special option box that you could select for your unicorn badge.
Salesman: Now that you've selected all your other options, I'm going to tell you about one final "dealer special" option we can offer you – but it's only for select, and discerning customers!
Rich Plebian: Uh, okay, what is it?
S: It's the not offered to public "Unicorn" option
RP: "Unicorn"? Like, horned mythological beast?
S: Yes, exactly. The Unicorn Package is option code 785.
RP: Okay, what does it get me?
S: You get to tell everyone how unique your mass produced car is.
RP: Wait, it gives me special powers?
S: No, you just get to say that your car is more special than the other cars that are exactly like it.
RP: Well, people have always told me how special I am, so sign me up!
Thus, when it comes time to sell your unicorn package car, you too can tell everyone that this was the only one that's like it! Except for the other ones that are like it. But don't mind them. Let's look at this one!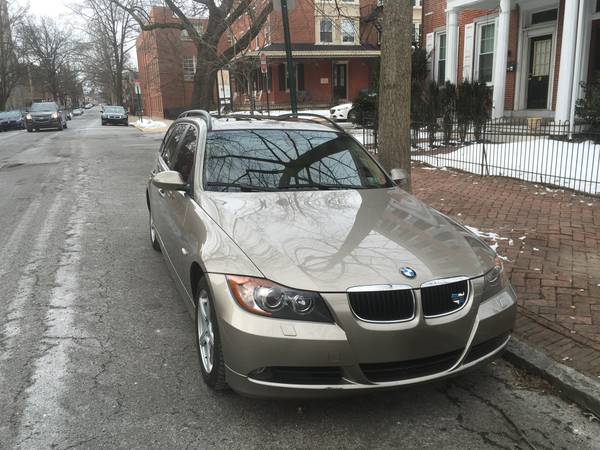 Year: 2007
Model: 328xi Sport Wagon
Engine: 3.0 liter inline-6
Transmission: 6-speed manual
Mileage: 103,000 mi
Price: $11,500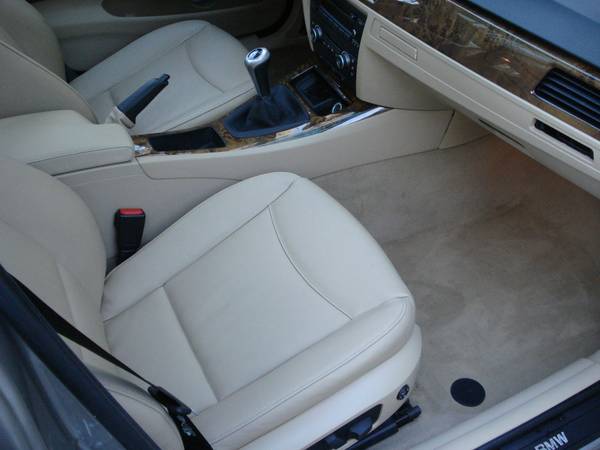 Extremely clean unicorn of a BMW. AWD 6 speed manual wagon.

103,XXX miles. Enthusiast owned its entire life (notice lifetime BMW CCA Badge on grill).

Extremely detailed service history – was BMW CPO Car. Little insight into the rarity – the 5 years of the E91 saw only 1500 brought to the US each year. Of those, only 75 were manuals. Of those, much less were both manual and AWD.

Recent:
Fresh Inspection good until January 2017
Fresh oil and filters
Brand new front driveshaft ($1200 part!)
Fresh spark plugs
New Bilstein HD shocks and struts.
CDV Delete
Fresh alignment which is perfect
Gauge picture shows hazard light which is due to not having TPMS sensors in winter wheels
Car needs NOTHING

Everything works as it should.
Includes European spare tire and bag ($450!!) so you can run non-runflats without anxiety
Stock wheels included, will need new tires
Winter wheels and tires on the car now (not included in price but could be negotiated)
Lifetime Sirius satellite radio with car
Comes with winter and standard floor mats and rubber cargo liner
Full BavSound speaker system including subwoofer in "spare tire" location
Have all manuals and both keys

Previous owner was neurotically meticulous and I have all of his records. He even had an alignment subscription and had the car aligned at least twice a year just for giggles. I can send additional pics to interested people.

Car was recently rear ended, but the hitch took all the impact. Only the tailgate got damaged, which was replaced. I just got it back. Shop did perfect work. I challenge any body guy to find a flaw. I welcome third party PPIs and test drives!

Asking for $11,500 OBO.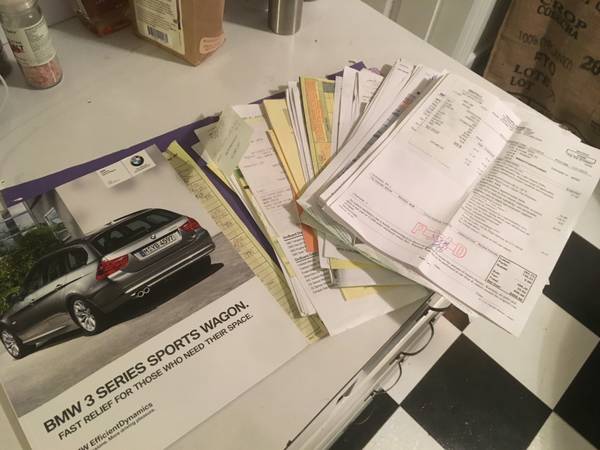 Okay, truth told it's hard to find a manual xi. And in nearly every post of one for sale I read how rare they are, sometimes with production numbers thrown in like this one has. Yet, to this point I have yet to see actual production numbers of how many of each model were produced and in different configurations. So while I can quantify exactly how rare a B5/B5.5 Passat in any configuration is, I can't do the same for the E91s. But all seem to agree that, at most, only a few hundred manual cars that were imported over the production cycle. As with the previous 535xi Touring I wrote up, this car is on its second owner, and also as with the E61 this car was rear ended. What's the deal? And what are you towing with a 328xi? The Platinum Bronze Metallic is an okay but not great looking color and the Beige-wash continues inside with the Dakota Leather. It's a bit yawnful in my eyes, and that's not helped by the horrible Sport Edition wheels the car rides on. Maintenance seems up to date though and unlike the E61, this E91 is priced fairly reasonably at $11,500. That amount will get you into a newer and lower mile automatic 328xi, but I haven't seen a cheaper manual. Is this the unicorn for you?
-Carter