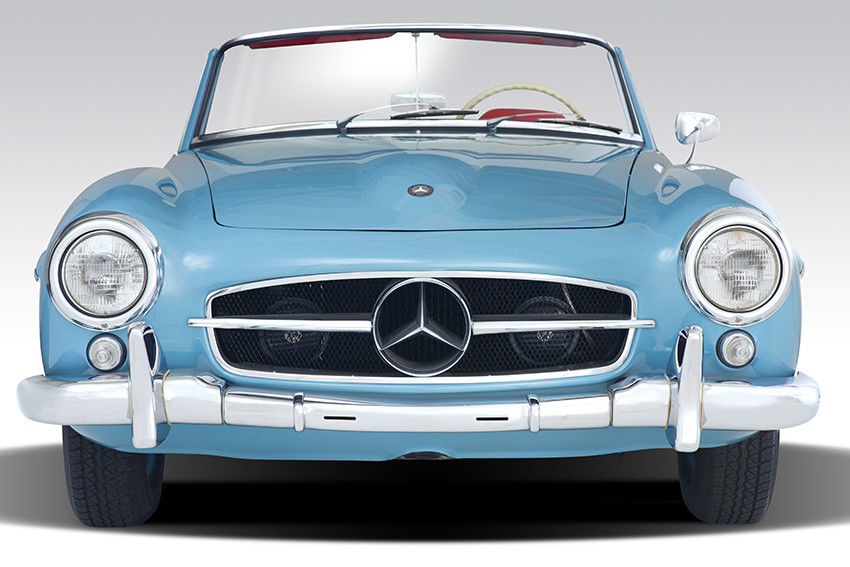 This is a new one more me. No, not the gorgeous Mercedes-Benz 190SL, but a car that is so perfect that is actually has its own hardback book with glossy pages showing off how beautiful it is. That is the level of perfect we are dealing with today with this 1960 W121. This isn't an original time capsule or forget gem that has been buried away for 50 years, this 190SL actually has over 65,000 miles on it. Of course, this roadster has had a full nut and bolt rotisserie restoration done to it and by the looks of it, it wasn't time or money wasted. Everything about the 190SL is perfection and of course, the price tag reflects that. So how much for all this perfection?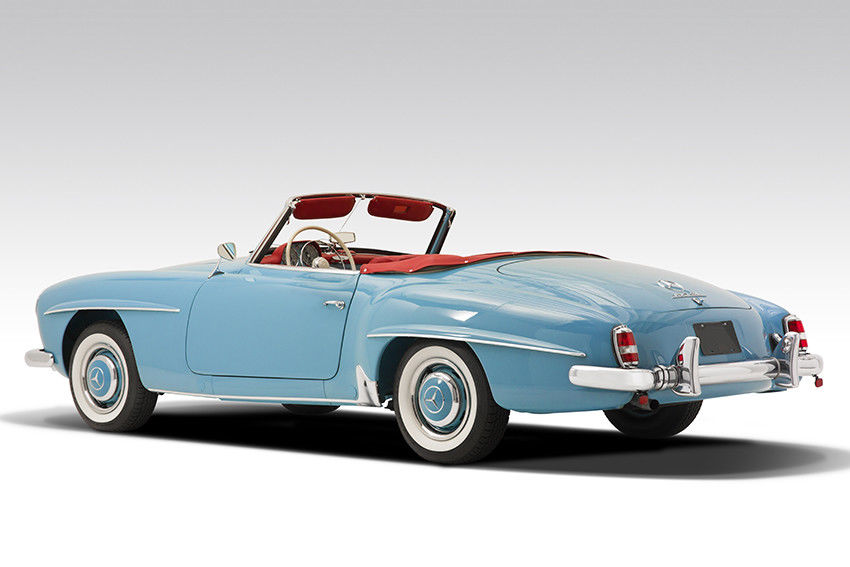 Year: 1960
Model: 190SL
Engine: 1.9 liter inline-4
Transmission: 4-speed manual
Mileage: 65,500
Price: $185,000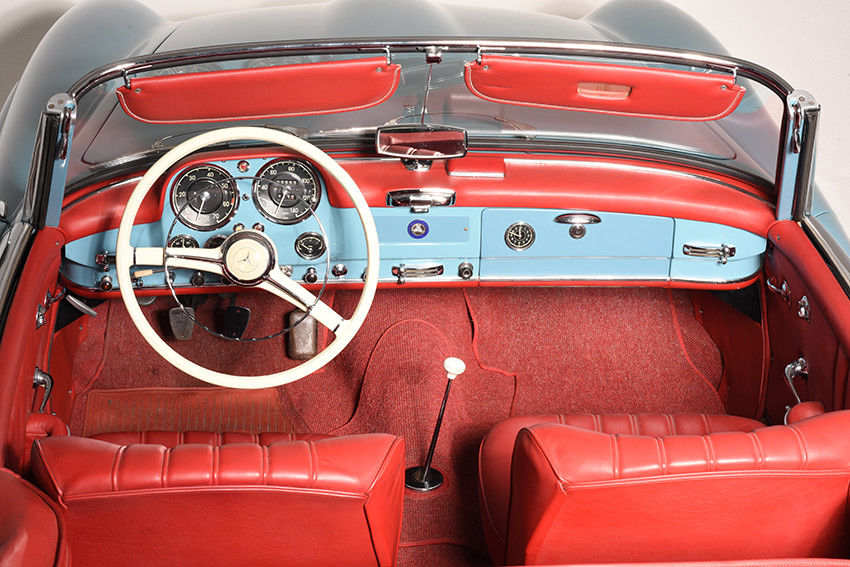 This is a fully restored 1960 Mercedes 190SL. This car has received a full nut and bolt rotisserie restoration to the highest level. The following is a summary o the work performed.:
Repaint in the original Mercedes color # 190 (BABY BLUE) using correct Glasurit paint. Bottom of car and wheel wells painted as well. All bright work and chrome was redone at this time as well as every rubber gasket and seal.
Full correct red interior in Leather, all new seats, door panels, dash, correct Mercedes front rubber mats.
New correct German canvas soft top.
All gauges rebuilt by Palo Alto Speedometer
Complete engine rebuild by Metric Motors including:
complete long block engine rebuild including:
water pump
bearings
timing chain
pistons
valves
valves springs
Also:
all new brakes
All new steering components
All new gaskets, seals, fluids, filters and bushings
rebuilt rear diff
new tires
And much more. There is not a part on this car that wasn't restored to the highest level. Car comes with the original Mercedes data car confirming original colors and matching number engine. This is an excellent example of a fully restored 190SL.

Color: BABY BLUE
Interior color: RED
VIN: 190SL015885
Transmission: MANUAL
Body style: CONVERTIBLE
Year: 1960
Engine: 4 CYLINDER
Miles: 65500

Come with an unique book, of the car took, by a professional photographer, see picture attached.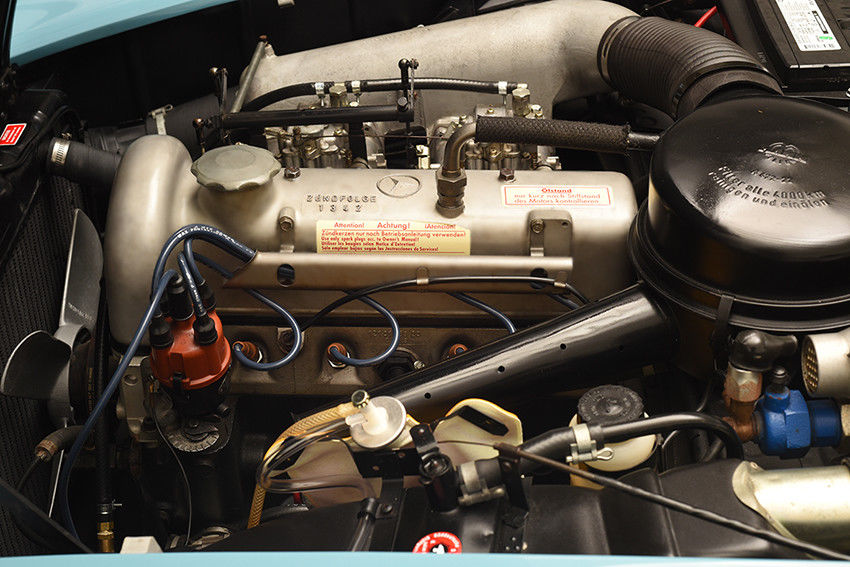 I love this color combination. Not because it's necessarily the most pleasing to the eye or the most beautiful color choices ever, but more so the way it stands out. I am a big believer if you are going to go all in on a classic car, get the crazy colors too. This Baby Blue paint paired with the red interior is quintessential 1950s and 1960s styling and I think it just suits this car perfectly. Granted, the 190SL works pretty well in almost any color, but stick it with something period-correct like these colors and it just really turns heads. The painted dash piece that just pops in the interior makes it even better as it continues the theme of clashing colors inside the car just as much as the outside.
The condition of this 190SL is outstanding. The seller said it will a full restoration and I believe every word. This is a concours-level car and the price reflects. $185,000 is the near the very top of the market for any 190SL. Five years ago this was a probably a $80,000-90,000 car, but now you can slap another $100,000 on it. The interesting thing about the 190SL is that values has grown a little soft over the past year or two, but nothing that is bringing them down to "affordable" level. Cars like this one, the true cream of the crop, will always be highly sought after not because of what it actually is, but the condition is just so perfect. This is just another piece someone has to take to shows where the best of the best gather to gawk at each other.
– Andrew