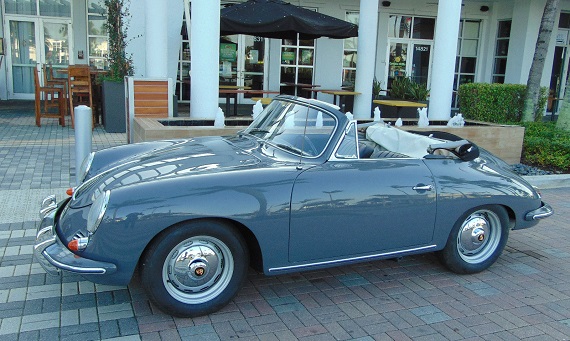 I think I understand the appeal of nostalgia. It's the appeal of something we perceive as less complex, freer, or rooted in the familiar. In that regard our own memories are most important and it is the connections between past and present events that creates the joy we derive from such experiences. On the second-hand car market, nostalgia also plays an important role in solidifying and elevating the values of particular models. Nostalgia isn't the only influential player in those market movements, but it definitely has its role. So when I look at the Porsche 356 I think I can understand part of the reason for their success; the reason they have become six-figure cars even when by any modern performance and refinement standard they will fall well short. Like many models the 356 has its own fans that in many ways are distinct from 911 fans or fans of Porsche's various front-engined GTs. I am very much a 911 fan, yet, even though these cars are quite a bit older than I am, I can easily see the appeal of a relaxed drive in the sun and the wind with very little standing between your inputs as the driver and the responses of the car. With simplicity and lightness comes joy. So I think I understand the appeal of nostalgia. Here we have a restored Slate Gray 1960 Porsche 356B Super 90 Cabriolet, located in Miami, with Black interior.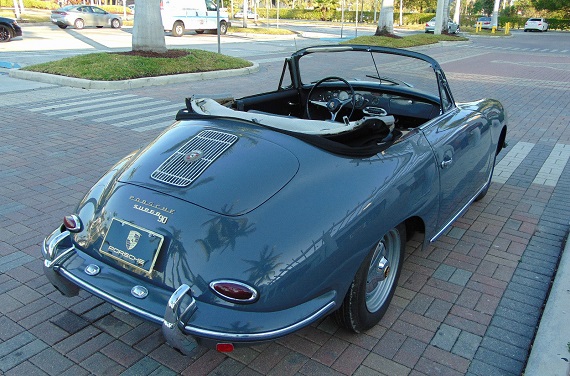 Year: 1960
Model: 356B Super 90 Cabriolet
Engine: 1.6 liter flat-4
Transmission: 4-speed manual
Mileage: N/A
Price: $139,000 Buy It Now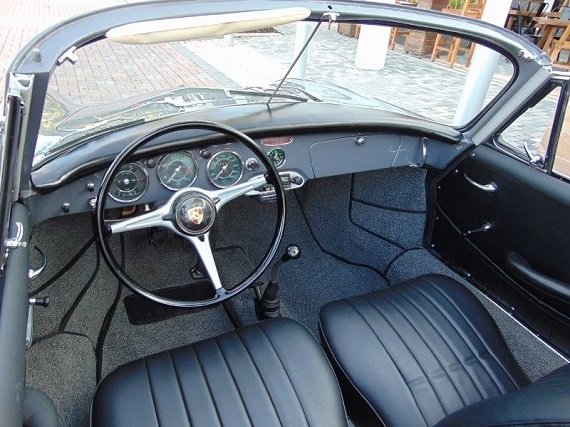 1960 Porsche 356B Cabriolet, Slate Gray with Black Interior, Complete Restored Car with Rebuilt engine.

We have restored this car for over 6 months. New floor panels and longitudinals welded in, a new battery section has been welded in. The car has the factory gaps, doors/hood/lid closing all like they suppose to close.
The paint was taken down to bare metal and has been painted in Porsche Slate Gray, the paint is Showroom condition. The car has been painted with the windshield out, door out, and the windows out….

Chrome: all chrome has been taken out and rechromed

Interior: Complete new seats, new door panels, new Porsche carpeting and a new Black Canvas Top was installed.
The front windshield is new. All rubbers and seals on the car are new. New rims and tires installed.
Refurbished dashdoard and steering wheel, original Blaupunkt radio, new arm rests installed.
New chrome hup caps etc. etc.
Mechanic: this car has the best push rod engine Porsche ever built, 95 horsepower.
Transmission shifts tied, (new bushings), excellent compression on all cylinders, car performs excellent.
New brake cylinders, new master cylinder, new brake lines. Rebuilt fuel pump, rebuilt carburetors, new oil and new filter, new switch, new spark plugs, the engine has been rebuilt. The gas tank has been boiled, flashed, sealed, and painted. New gas lines.
Vin # 152959
Engine # P*89670*
Color # 6001

Car comes with a spare tire, belt, jack and owner's manual. It is a black plate California car, we will include the black plate in the sale. According to the California title the last owner had the car since 1980.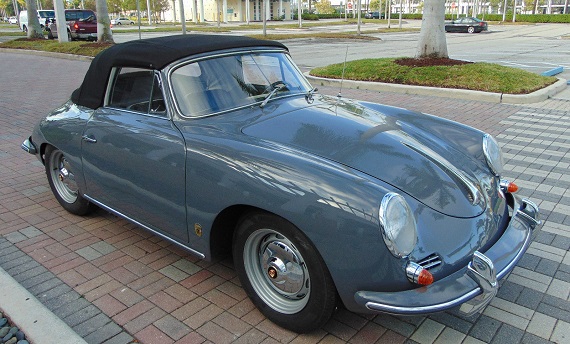 Nostalgia and everything else aside, I could not imagine driving a 356 anywhere other than the beach. They seem the ultimate beach cruiser and without the smell of the salt and the sounds of the ocean my joy would probably be limited. But these cars aren't from my era so my nostalgia is very much imagined rather than real. I digress. As the prelude to the 911, the 356 set the stage for Porsche's success using a rear-engine, rear-drive, layout and we see many similarities of design when we compare these two iconic Porsches. While the 356 has not garnered the intensity of affection that we've seen with air-cooled 911s, their values have consistently increased as time passes and good examples become increasingly more rare. They are by no means inexpensive, as the $140K asking price for this 356B makes clear, so with limited alternatives available there is a steep price to be paid to relive certain glories.
-Rob