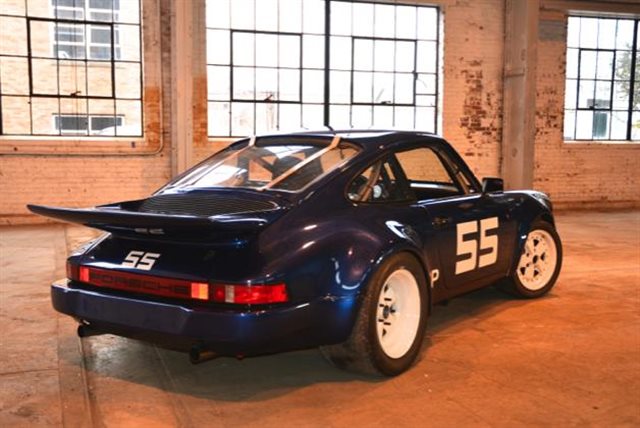 Getting into the world of historic Porsche race cars is fairly easy. All you really need to do is have a seriously large bank account, and virtually any day of the week a historically important factory race car will be for sale somewhere in the world. What that means most recently in the market is that when you're viewing those great classic 911 silhouettes from Spa and Le Mans to Laguna Seca and Watkins Glen at classic motorsports events is that you're looking at – at minimum – multi-hundred thousand dollar vehicles with multi-hundred thousand dollar restorations being run on liquified trust funds. The costs of running vintage cars hard are simply staggering. However, there's a second tier of vehicles that gets you accepted into the lofty Elysium of vintage racers – period cars that were run by privateers. Today's 911S is one such car; built in period and raced against the full factory efforts, it has some pretty significant names and achievements attached to it: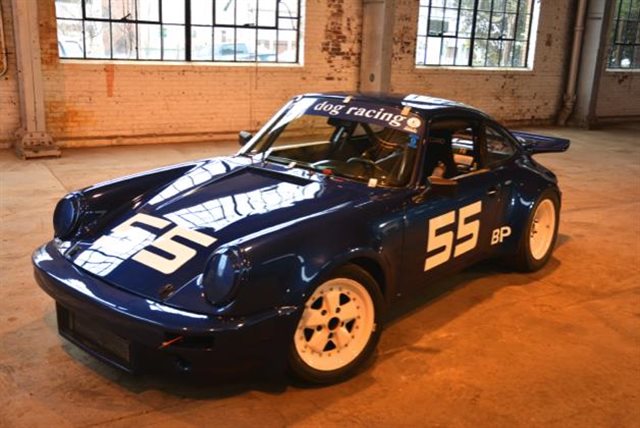 Year: 1974
Model: 911S
Engine: 3.4 liter flat-6
Transmission: 5-speed manual
Mileage: "0" mi
Price: Reserve Auction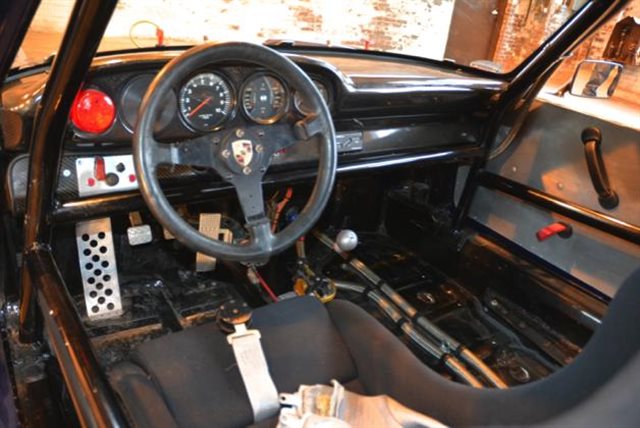 Porsche 911 S/RSR. In 1974, Porsche was putting much of their factory support behind racing versions of the 914. The owner of this car felt the 911 was a pure winner from the start. While also campaigning a 914 in SCCA E-Production, he built this 1974 911S into an SCCA B-Production car. The car chalked up Porsche's FIRST win in SCCA B-Production at Lime Rock Park. The 55 car also completed the 12 hour Sebring race once and the 24 Hours of Daytona three times with the last being in 1986. This steel bodied 1974 911S was featured in Excellence Magazine in December of 2002 as well as Rennsport Reunions I & II. In 2002 the 55 car was Class Champion with SVRA. The car features a 3.4 engine and a 915 transmission that was built by marque specialist, Dawes Motorsports Development. A complete restoration was performed by Dawes several years ago and the car has not been campaigned since.

The car was most recently owned by the late Peter Callaghan and holds a significant place in automotive racing history with ties to Jo Hoppen, Peter Gregg and Brumos. This car raced against the likes of Sam Posey in a factory RSR and even out qualified Peter Gregg in a 911 Trans-Am car at Lime Rock in 1974.

The car comes with historic period photos and it's history.

All serious inquiries should be directed to Mark Starr @ 914 217-4817.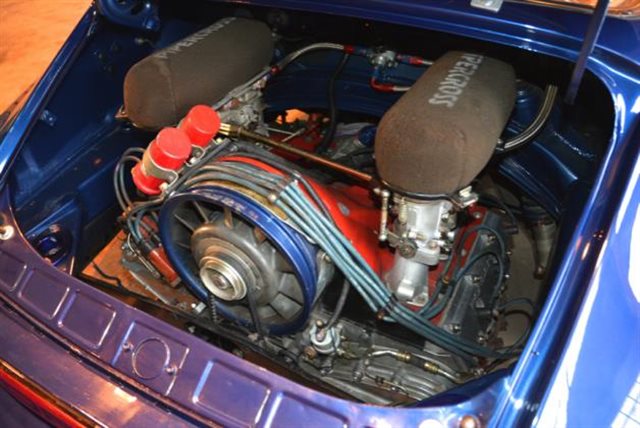 Many years ago a friend of my father purchased "the Brick"; the first 911 that turned a sub 1 minute lap at Lime Rock. It was a local legend and still a very potent car, but it was really a minor blip on the radar compared to this car. Starting with a street 911S, the original owner campaigned against full factory efforts – and since it was run in period, buying this car guarantees you entry into the prestigious Rennsport Reunion events. Though I was at the Lime Rock Rennsport many years ago, I don't remember coming across this car; however, surrounded by 917s, 956s and 962s, I have to say that my attention may not have been on regionally significant cars. It's a reminder of the depth and breadth of Porsche's influence in motorsports. This car is obviously not presented in original configuration, sporting a carbon fiber dashboard and some three piece Fuchs-style wheels – which admittedly look completely awesome. However, even though it's not completely original, it's a turn-key significant car with the looks to match the heritage. The starting price and reserve reflect that value and the costs associated with the restoration; at a nearly $150,000 starting bid, the pool of potential bidders is much smaller than a typical '74 911S would bring. However, compared to a full factory 1970s race 911, this car is a downright bargain.
-Carter