Mercedes-Benz coupes have always been the choice for those who want a little bit of flair, but on the restrained side. While appearing similar to their sedan counterparts, each successive generation has seen a the delicate, pillarless roof design evolve gradually. My favorite Mercedes-Benz two door has to be where some consider the modern Mercedes era to begin: the W111. These were magnificent touring coupes with a lot of their assembly being done by hand. Even today, these cars can comfortably cruise the highway and give little up in terms of safety and performance to modern vehicles.
Here is an early example of a W111 coupe for sale in Tennessee.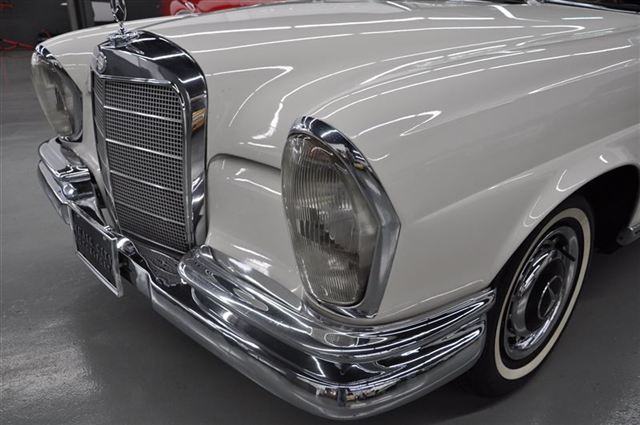 Longtime owner, rare 4 speed manual sunroof example. This is a beautiful rare example of a 220SEB coupe with a four speed transmission and sunroof. There is not a person that walks into the showroom that does not comment on how beautiful this car is. I just had new shocks installed on the car as well as shift bushings,full service tune up with plugs, wires, distributor, brakes and brake master cylinder, the car has a great run and drive, very solid. The chrome is good (back bumper has light damage), the rubber seals are good, the glass is good, leather is good, headliner is good, wood is good, clutch and transmission as well as brakes are good.
For me, this car has it all. The color combination is striking, as the black roof contrasts with the white body and black hubcaps in classic fashion. The European market headlamps, sunroof and manual transmission are always welcome features. There's no telling whether this car was restored at one point, but I'd wager to guess it could be original, with some freshening up here and there throughout its history. Either way, it looks well cared for with some normal wear you would expect. If that's the case, $22,000 is a good amount of classic Mercedes, given what we've seen the later 3.5 W111 coupes and convertibles sell for these days.
-Paul