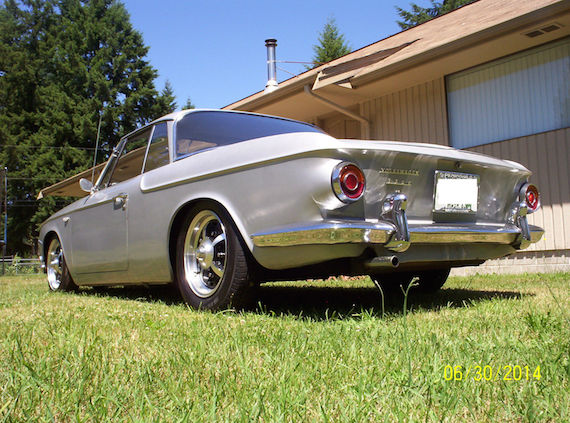 The Volkswagen Karmann Ghia Type 34 was a curiosity at the Volkswagen shows I frequented in my youth. In the rare instances I would come across one, I wasn't sure what to make of this two-door with the same name as the Karmann Ghia Type 14. This was the flagship model for Volkswagen at the time, styled by Sergio Sartorelli, who was also responsible for the design of the Fiat 2300 S Coupe and Fiat 126. Based on the Type 3 chassis with the pancake flat-4 engine, this was the fastest Volkswagen of the time and cost the equivalent of two Beetles. Just over 42,000 examples were produced over nine years, from 1961 through 1969. This example for sale in Washington state isn't stock, but could be a good starting point for someone looking to return one to stock.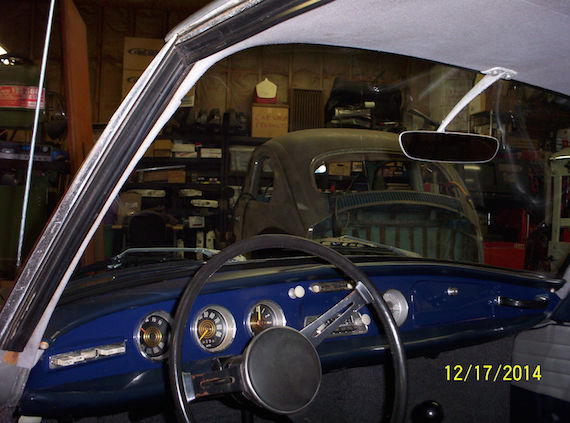 Year: 1964
Model: Karmann Ghia Type 34
Engine: 1.5 liter flat-4
Transmission: 4-speed manual
Mileage: 75,000 mi
Price: Reserve auction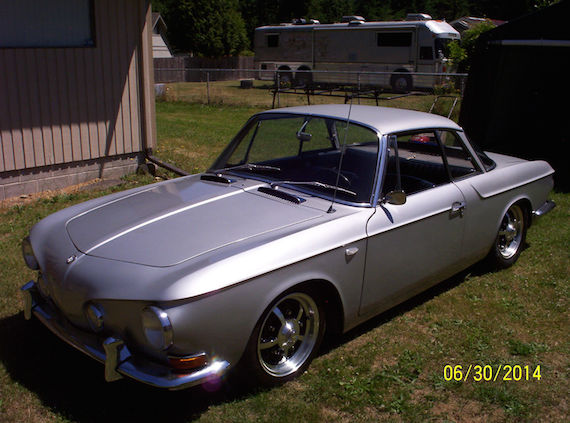 No Trades!! Unless it's a sweet 63 or older Double Door Panel. Built in September 1963 VW – TYPE 3 Karmann Ghia – TYPE 34 Ghia – TYPE 34 – or – RAZOR – call it what you will – "SUPER RARE" Volkswagen, Holy Grail of the type 3's, They are right up there with Hebmüllers!! Super rare in North America. Stock (1500 – S) Single port – dual carburetor Motor (I believe it's numbers matching) Narrowed freeway flyer transaxle, built by Strictly Speed. Rear type 3 wide 5 drum brakes and custom built front disc brakes. Just added fab and modified front disc brakes, and NEW larger outer tie rod ends. Drives nice, all the bugs are worked out. Tons of looks!!!! Still 6 volt Your choice on wheels 1. sprint stars or 2. Just bought (1/07/15) NOS type 34 stock wheels. One set or the other, but not both. To see tons more pictures, search for hidden link to photo bucket copy and paste, but you need to remove the ( : ) between U and S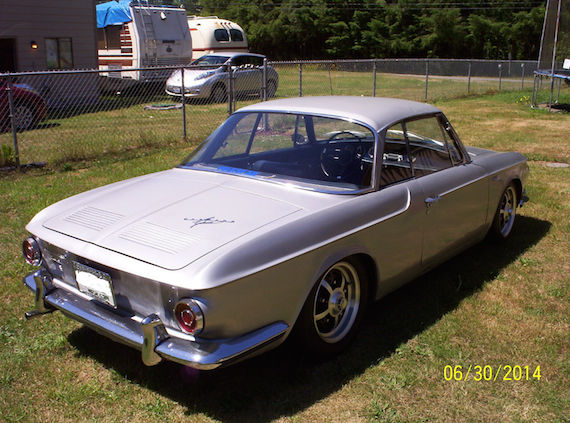 Last April, we saw an original Type 34 Karmann Ghia with just over 60,000 miles sell for $35,000. These Type 34s are valued a good bit higher than their Type 14 counterparts due to their rarity. It's doubtful this one might bring as much as the aforementioned original, but I'd estimate it should bring somewhere around the $15,000 to $20,000 range, at least.
-Paul