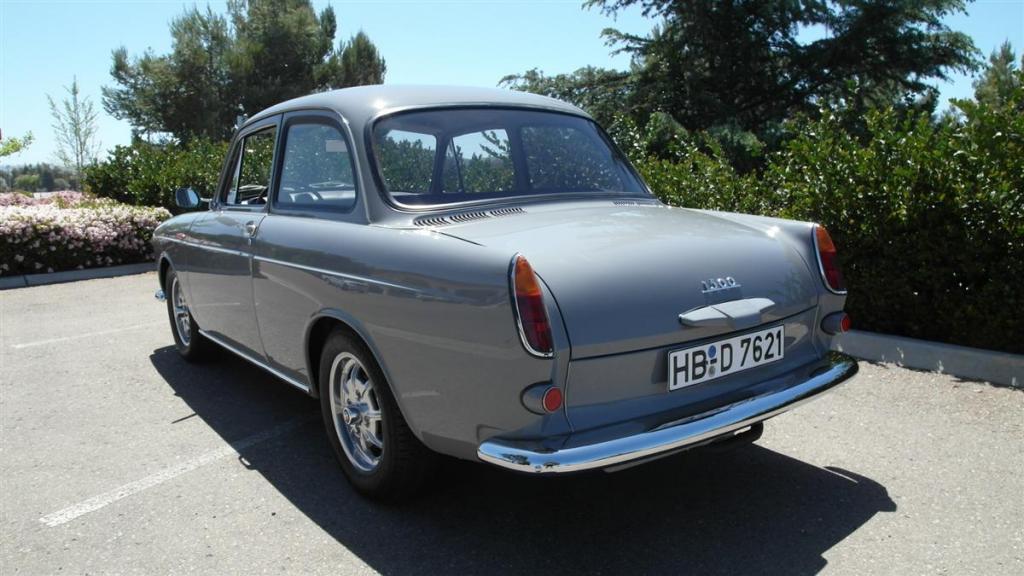 My father owned a few Beetles in his day and used a 1967 model as his daily driver while I was growing up. I know air-cooled Volkswagens have their devotees, but few grabbed my attention over the years. Occasionally, I'll come across a Beetle, Bus, or other air-cooled VW that is done just right that it has me changing my tune. Such is the case with this Notchback for sale in San Diego. It might not be the most eye catching vintage Volkswagen, but this car is so well done that I couldn't help but find a place for a car like this in my dream garage.
Year: 1964
Model: Type III Notchback
Engine: 2.2 liter air-cooled flat four
Transmission: 4-speed Manual
Mileage: 50 (restored)
Price: Reserve auction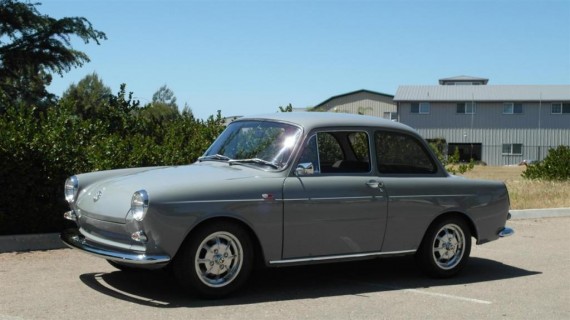 This is an incredibly nice car that I recently have put together after sitting inside a garage for almost 12 years and being painted. It has been driven about 50 miles since completed. My buddy and I purchased this work in progress from the previous owner when he needed to move and empty the garage, it had been covered with a Technalon cover all this time and the paint and body is perfect. The paint has just been recently professionally polished and is show quality. It is absolutely rust free with perfect floors. The interior is also very nice. The dash is perfect and has a new Flat 4 steering wheel. The chrome has been redone and is perfect too.

Along with the purchase it came with a rebuilt IRS transaxle with a super differential cover which I have installed into the IRS subframe that was modified for an upright engine. Also it was powder coated satin black. It has adjustable spring plates and new KYB Excel G shocks (front also) for a smooth ride.

The engine is 2220 CC's and was just rebuilt using a new case and CB 44 heads. The original German crank has been stroked and counter balanced to 80mm and 94mm cylinders installed. The cam is a custom grind from Snyder's with about 250 degrees at .050 lift, it is smooth and very powerful running through two twin throat Delororto carburetors. The carburetors were jetted to the engine specifications with help of CB performance technical advice.

The suspension and brakes have been completely rebuilt with new German ball joints and front torsion arm seals. The front disc brakes were obtained from a later car and the original calipers rebuilt with authentic ATE seals, it has a new ATE dual master cylinder. The handling is very crisp and fun to drive. It would make an excellent autocross car. This is a very solid and rattle free car.

The electrical system has been updated to 12 volt with an alternator and completely new wiring harnesses installed front to back. It has European headlamps and tail lamps. The 12 volt starter is from an automatic car so it has the supported nose cone bearing. The fuel gauge is a NOS part that I sourced. It also has a tachometer that is a new part that complements the other gauges with its matching gray face. The lighting system has been wired with the correct VW flasher so the flash to pass switch on the turn signal lever works properly even with the push button operated lights off.

There is allot more that has been done to this car than I can described now, there are just a few more things needed to make it complete. It could use engine tins made and installed but it runs cool enough as it has a new German fan in a dog house style cover. I will also include an original roof rack that has been powdercoated silver; it just needs the wooden slats refinished. I will include a treasure chest of spare parts too including the original swing out windows if desired to install. I don't have any records on this car except one interesting document on the original delivery in Holland and then shipped to Long Beach California USA.

Shipping is of course the buyers responsibilty, I can help deliver to a local shipper or assist loading. A Non-refundable $1,000 deposit must be received within 48 hours of auction end. Final payment must be received during the next 7 days. Payment can be made by Cashier's Check, Money Order or by Bank Wire Transfer Funds must be cleared before car leaves. Cashiers checks must clear for ten days as well unless verified by the bank. Wire tranfer normally clear within a 1-2 days and car is available for pick upon confirmation of Funds received. I will email the winning bidder with my contact information. And of course there is no warranty expressed or implied, car is available for inspection and you can contact me with any questions prior to bidding.

Thanks for reading all this – Richard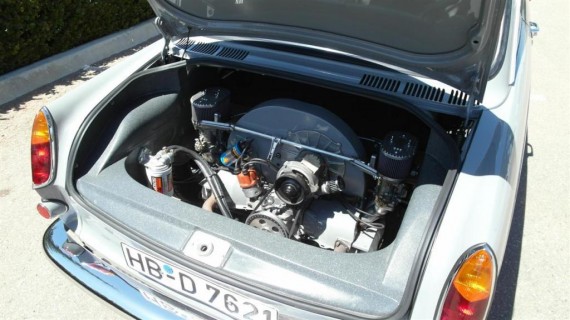 Since they weren't sold new in the US, Notchbacks that have made their way stateside can command a pretty penny if done right. Good examples are hovering in the $15,000 to $20,000 territory at the moment. I'd suspect somewhere around $16,000 or so will get it done with this car, as the last Notchback we featured was a little more rough and did not sell at a final bid of $13,900.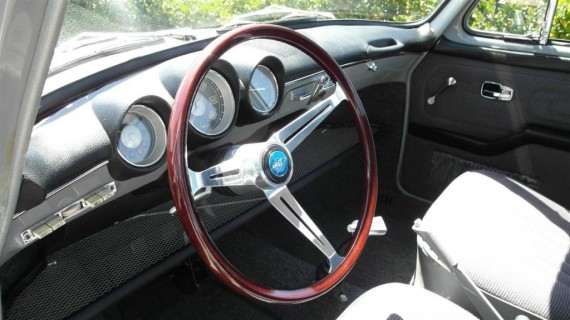 If I was in the market for an air cooled Volkswagen, the Type III Notchback would be my number one choice. I like the fact that they combine the simplicity of Beetle mechanicals with a rarity factor that leaves the non-initiated scratching their head saying "what is it?"
-Paul