Volkswagen was on the march in the US in the 1960s, but one car that curiously wasn't on the menu was this: the Type III Notchback. Nate featured a modded Notchback last month which had a full body restoration, but this Notchback for sale in Florida was in storage for almost 20 years and is claimed to be original.
Year: 1965
Model: Type III 1500S Notchback
Engine: 1.6L Air-Cooled 4-cylinder
Transmission: 4-speed Manual
Mileage: 23,140
Price: Auction – Reserve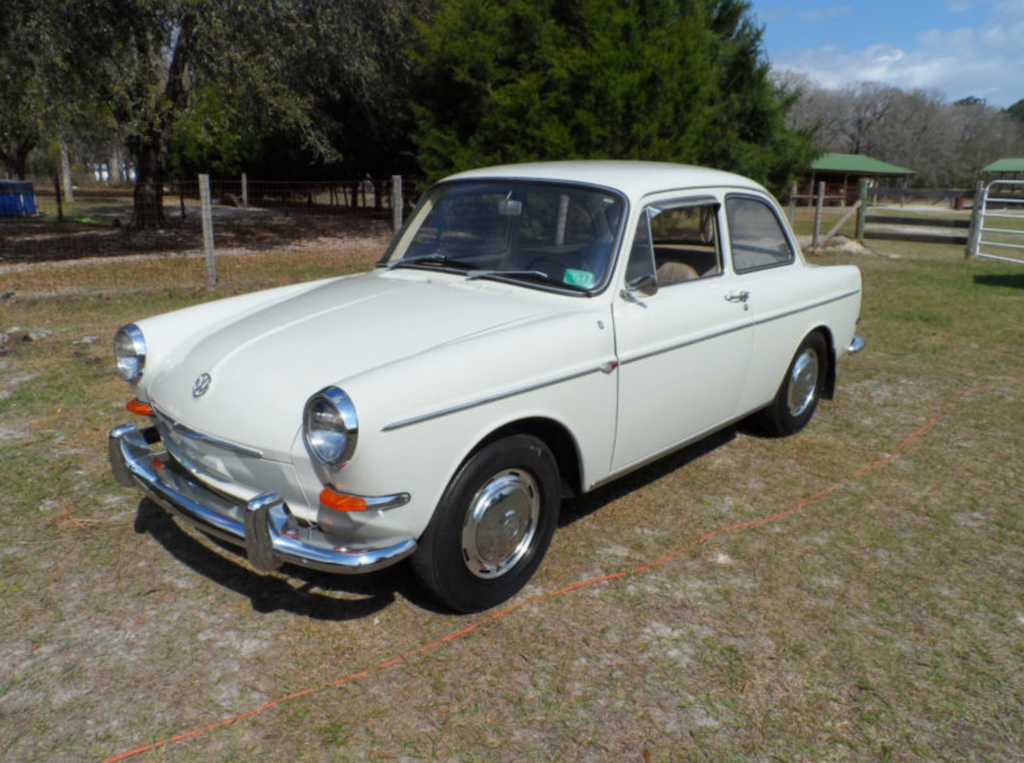 1965 with 24k original miles certified. Original; tires, interior, engine and trans, 90% original. The only parts that were change are front and rear window seals, front and rear hood seals, door seals with quality German replacement seals. Runs and drives like new. The interior is in excellent condition for this car is 48 year old does have some wear. Basically it was taken apart on the outside and painted all original parts that came off were put back on. This is a true survivor, the floor pans are original with no rust. The engine has never been rebuilt and it is all original, trans also. It has been in storage for 19 years and the last time that was registered on the road was in 1993. The car drives like a dream!!! For serious inquires please contact me @ wagenwerksair@gmail.com
These Notchbacks have a strong following in the VW community and are one of the most valued models from the period. The last Notchback we featured was up for sale at $17,000. I'd have to agree with Nate's previous analysis. Somewhere around $15,000 is probably about right for an unmolested Notchback such as this one.
-Paul