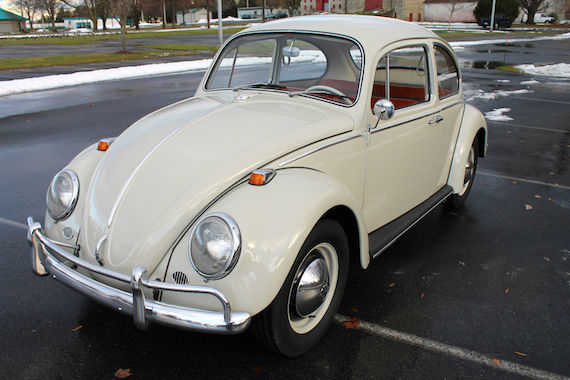 The beauty of the Volkswagen Beetle as a practical classic is that so many of them were built. Over 21 million, in fact. Sure, this doesn't make them particularly rare, but given the laws of attrition, there are still a few good ones lurking out there, even those that are unmodified. This 1965 Beetle for sale in Pennsylvania is one of those cars, ready to roll for the air-cooled enthusiast.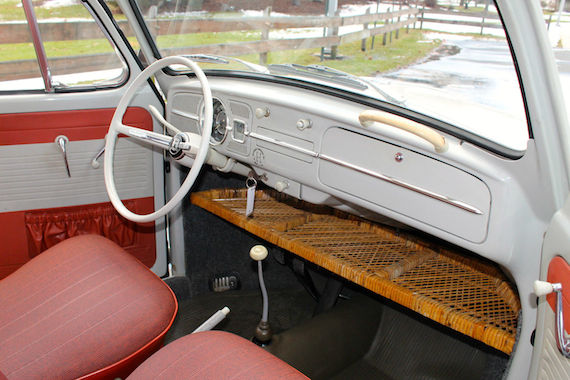 Year: 1965
Model: Beetle
Engine: 1.2 liter flat-4
Transmission: 4-speed manual
Mileage: 13,671 mi
Price: $13,200 Buy It Now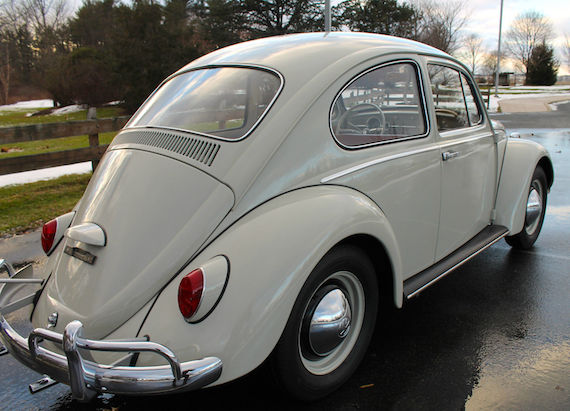 1965 VOLKSWAGEN BEETLE – STUNNING CAR.

This is an original 1965 VW Beetle (Chassis#115 425 735), an excellent example of one of the world's most attractive popular cars. Created by Ferdinad Porsche, this car keeps all original features including the 1200 cc engine (#9194013), German Solex carburator (VW logo stamped on it) and 6 volts system.

The car retains its original glasses, jack, ID plate, Bosch coil and fuel pump wich rarely survive with these cars. The mechanicals, including the engine, transmission, and associated components, have been gone through, and the vehicle is setup and ready for driving, showing, and collecting. The engine, battery compartment and floors are in perfect condition, making this wonderful Pearl White VW Beetle a rare find.

The car has a very charming wooden basket under the dash and a two tone interior making this Betlee a supremely elegant car. This car is surely one of the best original 65 VW in existence today and it is a fantastic acquisition for any collection.

Rbcarcollection.com – 610 3989700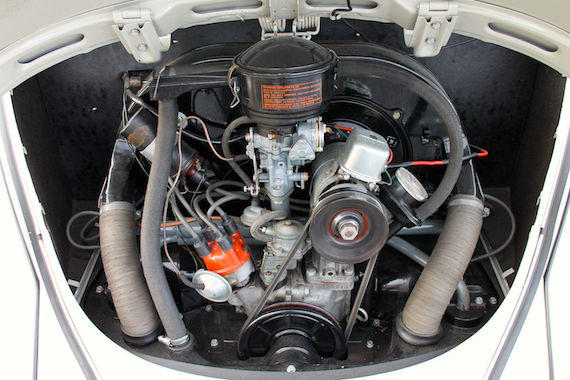 The seller doesn't mention whether this Beetle had a restoration at any point. Sure, it's original, but it may have received a respray or interior reocovering in its past that we may not know about. If this is, in fact, all original, then this is one remarkable car. Expect a Beetle such as this to bring somewhere between $12,000 to $17,000, about common territory for where post 1960, pre 1967 12 volt examples are hovering.
-Paul