An all time classic, the VW beetle is the car that is responsible for my passion for cars. Growing up my father drove Beetles and it seemed that in grade school everyone in my town had one, which could very well have been the case. With over 21 million cars produced over a span of 73 years, it is not only the longest running model ever, but one of the most iconic cars of all time.
With high production numbers and a huge parts aftermarket, the Beetle is the perfect platform for customizing on a budget. This '65 is a nice clean example of a Beetle resto-mod.
Year: 1965
Model: Beetle
Engine: 1776cc
Transmission: 4-speed manual
Mileage: 61,000
Price: $6,100 Reserve not met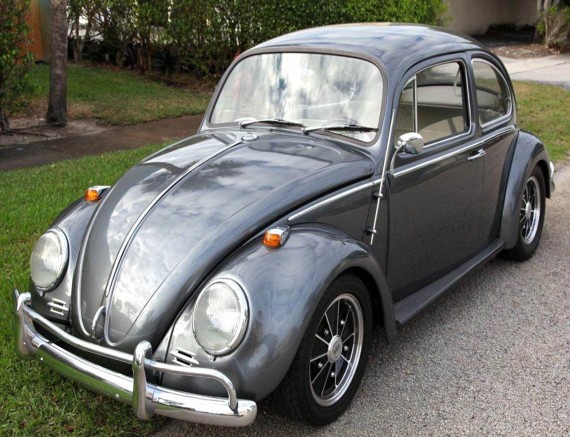 This Auction is for a used classic and collectible 1965 Volkswagen Beetle. This car is extra clean with having had a ground off restoration 6 Years ago. Has Cream interior. This car comes with rotors on the front and special wheels. There is a Alpine radio with CD system fitted. Engine is a 1776cc with new Webber carbs fitted recently (90HP). Comes with a full car cover and overlay mats. This car runs and drives well and needs a to find a good home. This car is available for any inspection.
With a mild restoration and stock engine, this car is a nice clean driver condition vehicle.  Given the condition and mileage of this car I would expect that it is close to meeting its reserve and likely should sell in the $7,500 to $8,500 range. We'll have to see how motivated the seller actually is in a few days.
-Brian