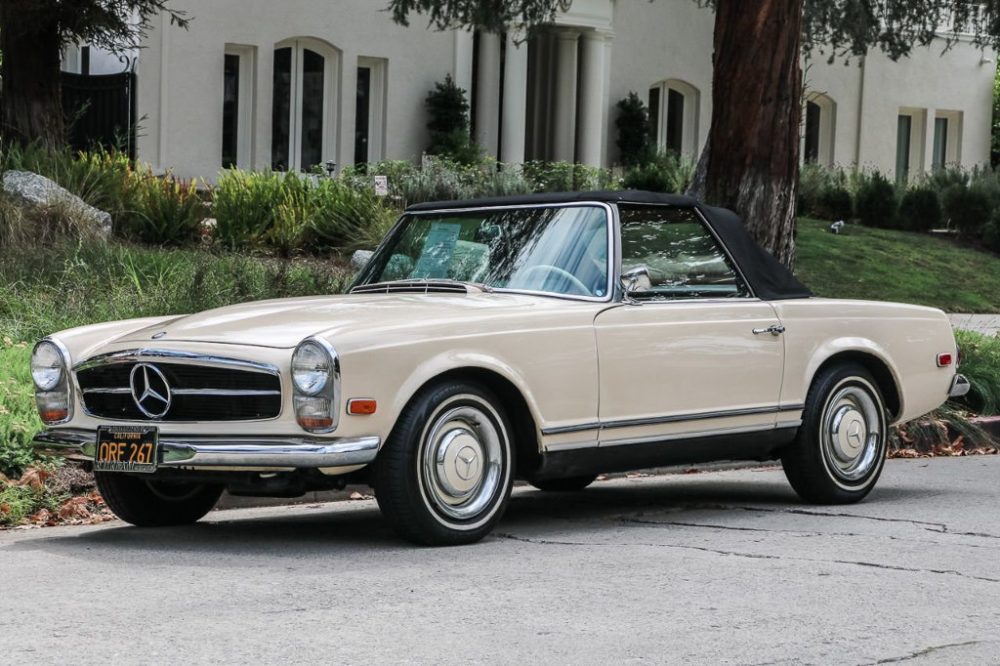 It has been a little while since I've looked at a Mercedes-Benz Pagoda, so now is a good a time as any to jump back in and check one of these out. Normally, I feature the top of the range 280SL because those are usually in the nicest condition, are optioned the fullest and are painted in the coolest colors. Today, I actually want to look at the one of the early Pagodas in the 230SL. This 1966 up for sale in Los Angeles is an extremely low mileage example with just a little over 19,000 and from the looks of it, has been maintained rather well.
Year: 1966
Model: 230SL
Engine: 2.3 liter inline-6
Transmission: 4-speed automatic
Mileage: 19,474 mi
Price: $69,900 Buy It Now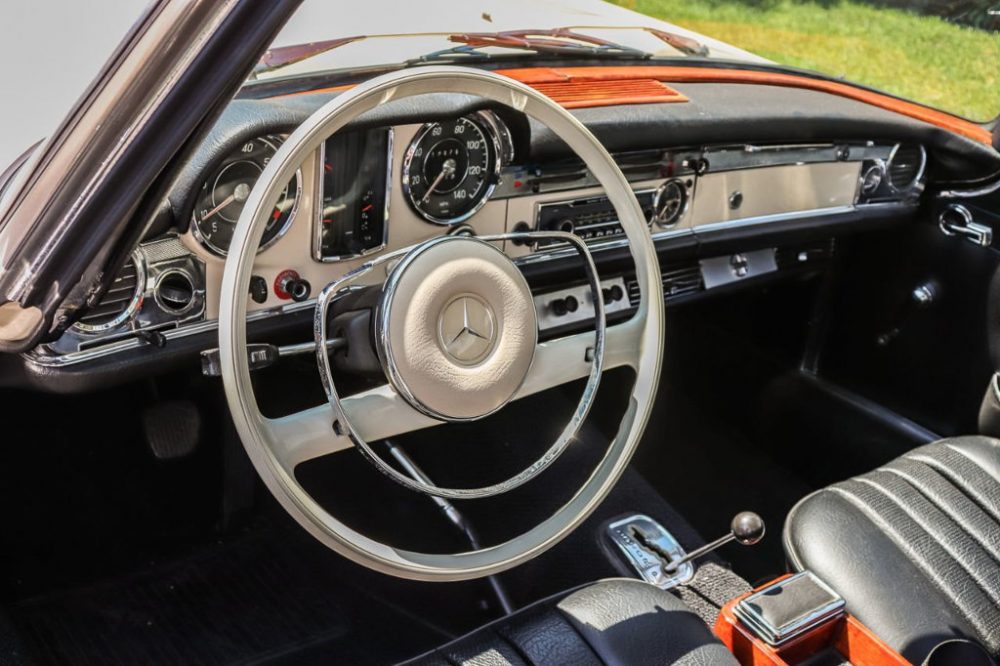 Air Conditioning, Power Steering, Power Windows, Power Door Locks, Wood Trim, Clock, Tachometer, Fog Lights, Intermittent Wipers, AM/FM, Leather Interior Surface, Center Console, Chrome Exhaust Tips, Compass And Temperature Display, Compass And Temperature Display, Vanity Mirrors – For over 23 years, we at Dream Motor Cars have specialized in providing our customers with the finest pre owned luxury automobiles through out the world. Due to your satisfaction meaning everything to us, we created a service commitment to every customer to ensure the best quality at unbeatable prices. Our large, Car Fax certified inventory gives you an extensive verity, to enhance the probability of discovering your dream car. *Some vehicles may have demo wheels not included on Sale Price, Please ask our sales Rep for price including Demo Wheels.* –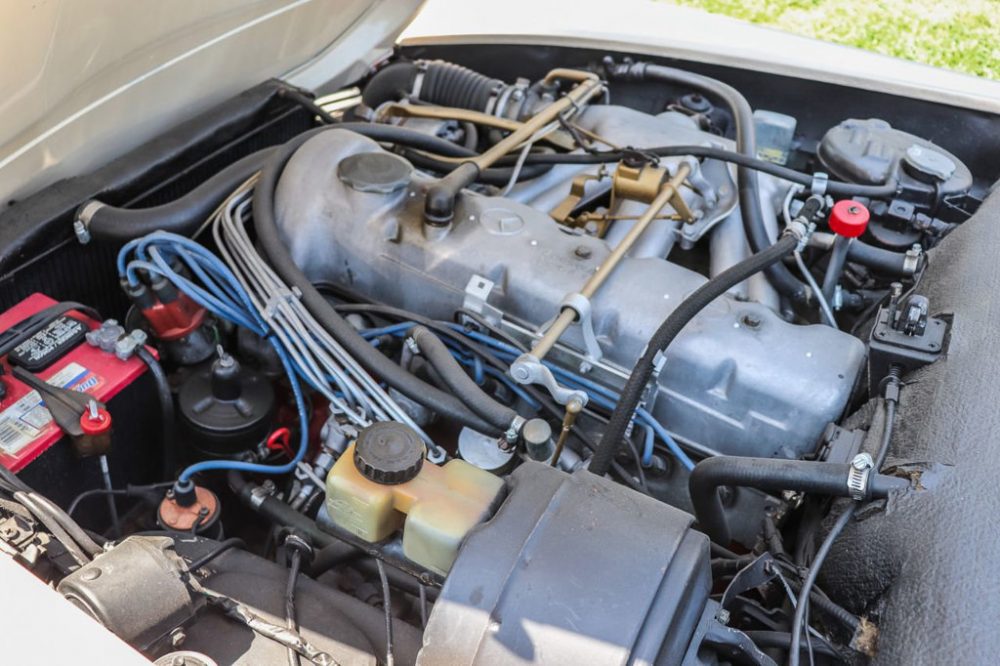 For me, the whole 230 vs. 250 vs. 280 doesn't really matter much anymore because the whole point of these cars now is to look good. Yes, the 280 is a little faster and stops a little better, but that isn't the point of this car. By now, it should all be about condition of these cars regardless of model. Luckily, this California car looks pretty good for being over 52 years-old but the thing I'm really surprised to see is that this 230 has just a hair of 19,000 miles. Normally, people bought these cars to drive them regularly, especially in places like Los Angeles, and the miles would rack up with ease. This car does have an aftermarket air condition system on it so that makes things a little easier to live with, but this shouldn't be a make or break option on these cars. The only odd thing I see is that one of the small hubcaps isn't painted the match the rest of the caps. Those little caps are quite pricey now, but it wouldn't take much for a major dealer like who is selling this car to send that cap out to get painted to match the rest of them.
The $70,000 price tag might seem steep at first, but you have to consider that a comparable condition and mileage 280 is nearly double this price now. Yes, you can find 280s around this price, but most need a fair amount of work and Pagoda parts aren't cheap. Just a grill for one of these cars are several thousand dollars. Interior pieces are just as expensive so grabbing a W113 as a project is an expensive and sometimes long process. These are one of those cars where it is a much better idea just to buy a complete car and spend your money just keeping it as nice as possible.
– Andrew