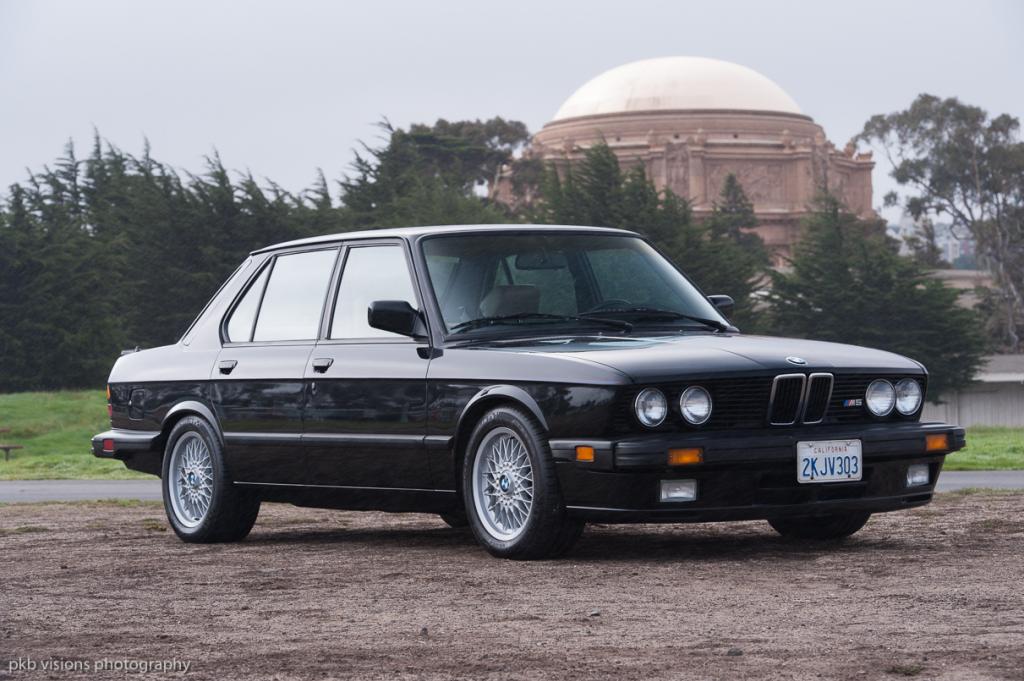 Concerned about the seemingly irrational behavior of the stock market? "M" might stand for Macy's on Wall Street, but for us petrolheads it means but one thing: Motorsport. The original E30 M3 has sounded the horn for a bull market of early M cars, an effect that is trickling down to its contemporaries, the E24 M6 and this car, the E28 M5. One of GCFSB's own, Nate, got in on what seems like the ground floor of early M5 fun almost two years ago. But each time an E28 M5 comes up for sale, the price seems to edge up a bit. Now here comes this minter for sale in California pushing $20,000 with 132k miles. Are the days of the affordable, original M5 over?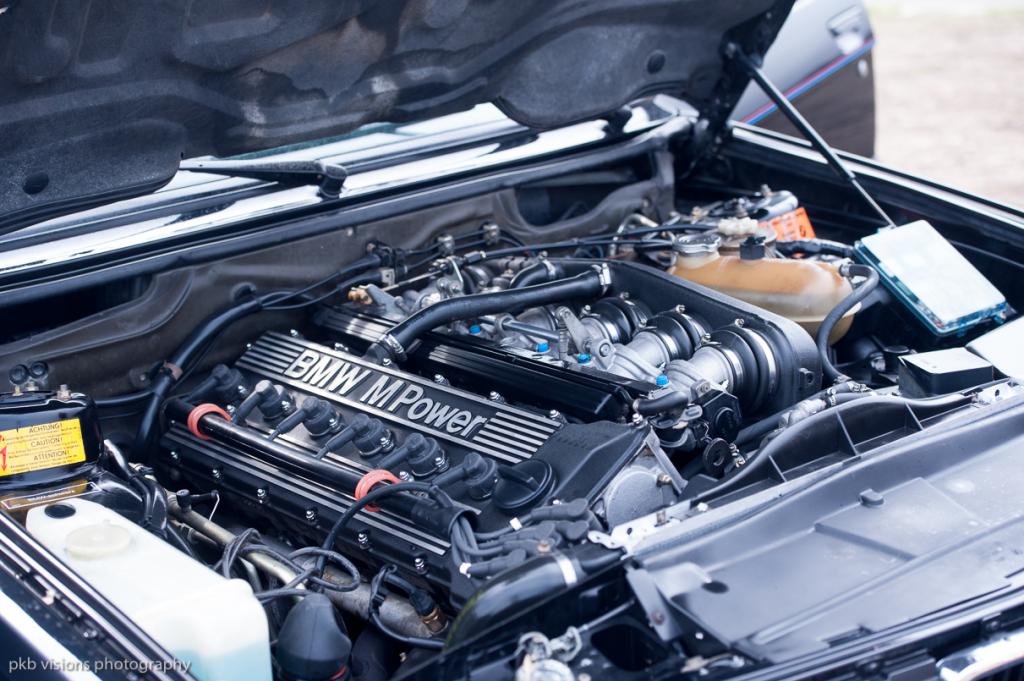 Year: 1988
Model: M5
Engine: 3.5 liter inline-6
Transmission: 5-speed manual
Mileage: 132,800 mi
Price: $19,999.95 Buy It Now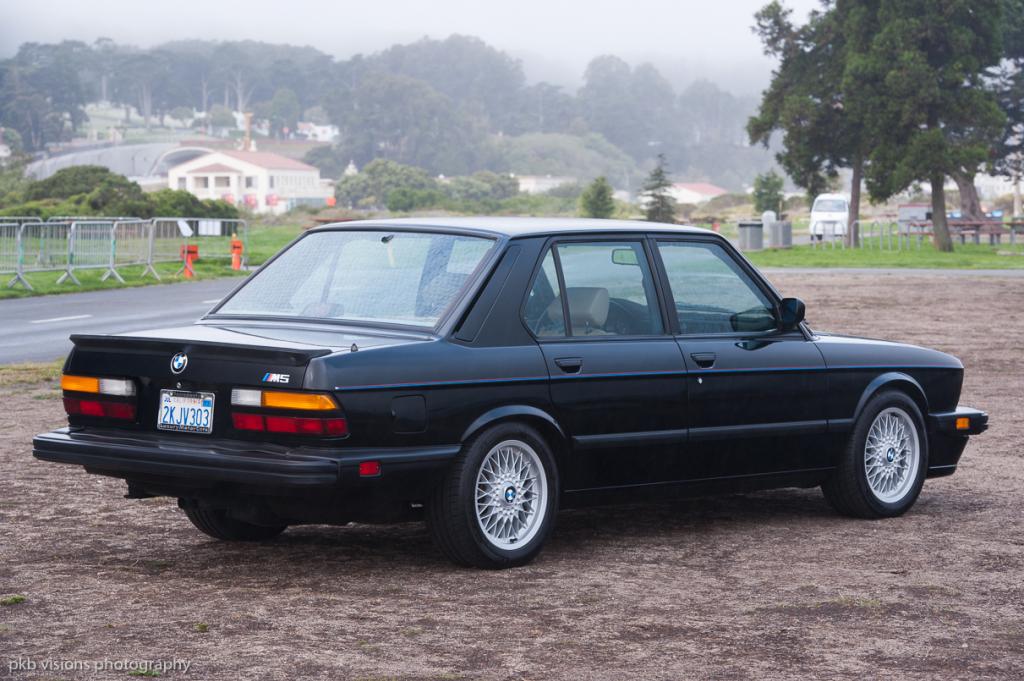 Selling my family owned since 1991 E28 BMW M5. It is in great condition and has always been cherished. It is mostly stock with only a dinan chip and upgraded stereo (original included). The car has brand new E28 M5 16″ wheels purchased from BMW and I just repainted the hood. The car has no scratches or dents. It was stored in a garage in California all its life and has never seen rain. My uncle kept this car up very well. I have a stack of service records since 1991. It has cold AC and everything works. The body is as straight as an arrow and there have been no accidents that I am aware of.

My uncle was sick for a while and it was not driven much in the last few years. I just paid to have a full tune up done, new clutch, rebuilt transmission, new wires, spark plugs. There are a few minor issues: 1. The trunk shocks need to be changed, the trunk wont stay up on a hill. 2. It may need a starter soon. 3. The front power seat moves foward slow. Please text me with any questions, 858-7O7-549Five. I am an expert on shipping cars and work in logistics. I will ship worldwide once payment in US $ clears.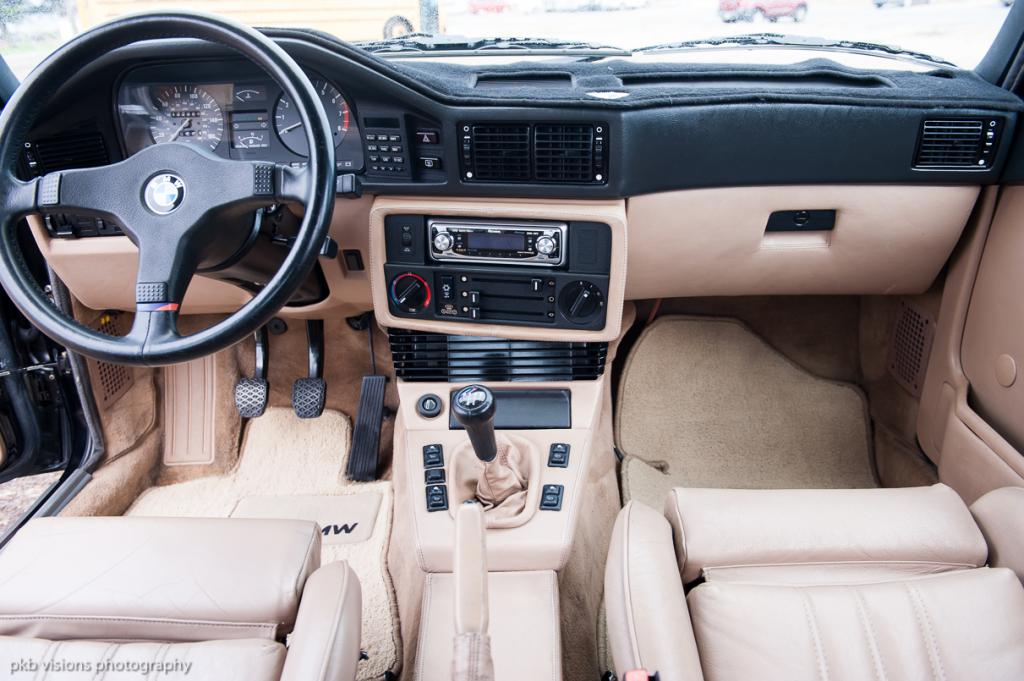 The asking price for this M5 – let's just call it $20,000 – is about at the top end of what a mint M5 will bring. If this car had under 100,000 miles, preferably something closer to 75k, I could maybe see it. This car has a few issues to be ironed out and with this kind of mileage, you may be looking at a top end rebuild at some point in the near future. Cosmetically, it looks like there is little to fault, but mechanically, a few things may need doing. It will be interesting to see if someone bites at this price.
-Brian