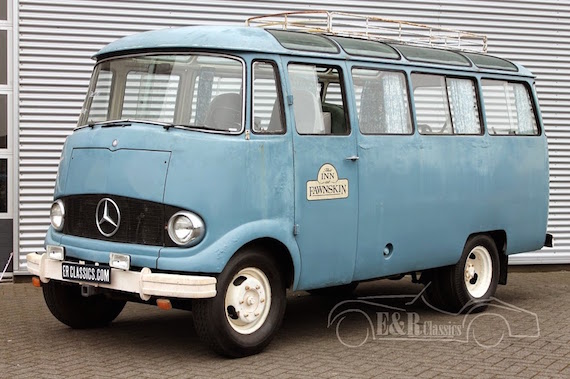 Modern Mercedes Sprinters are some of the most versatile and capable vehicles out there, and we've taken a few trips down memory lane to look at the history of Mercedes vans. This example comes from the first generation of Mercedes mid-size van, the 319, which came in a variety of van and truck bodystyles. This Panoramabus comes with the windows up, down, and all-around greenhouse that many lust after in the 21-Window VW Bus, offering as much sunlight as you can handle. It's been around the block, originally living the US before heading to Holland to become a tour bus for the unfortunately-named Inn at Fawnskin and then transitioning into a camper (though the Fawnskin decals remain). I find it truly astonishing that it's covered 164k miles given that it shares the meager 1.9-liter inline-4 which powered the diminutive 190SL. It has a very funky look and could be an epic van once restored, but is also being sold for an epic price at nearly $40k.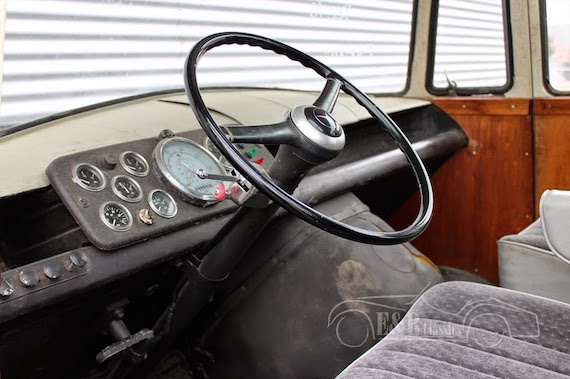 Year: 1966
Model: O 319 B Panoramabus
Engine: 1.9 liter gasoline inline-4
Transmission: 4-speed manual
Mileage: 164,043 mi
Price: $37,650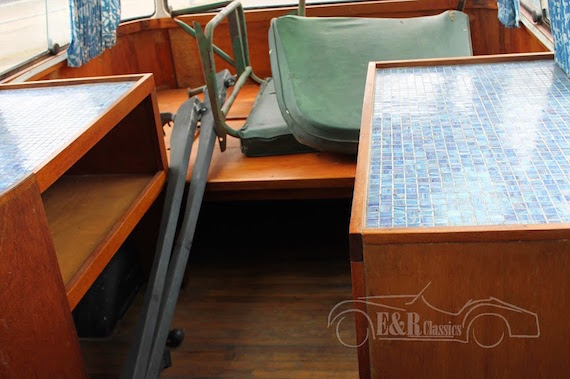 Very rare 1966 Mercedes Benz O 319 B Panoramabus. The equivalent of the VW Samba but more rare. This car was in Calfornia delivered with a petrol engine (most versions hat diesel engines). This bus was originally used for tourism, then used by The Inn at Fawnskin for transporting customers and advertisement. Finally the bus is rebuilt as a Camper for private use. Once being restored this car needs optical some new restoration. Technics are good and the car runs good.

Car has USA title and document importduties for every EU country are paid by us. Documentation is complete for registration in every EU country. You do not need to pay any importduties. We can help with transport. Trading in, buying and consignment possible.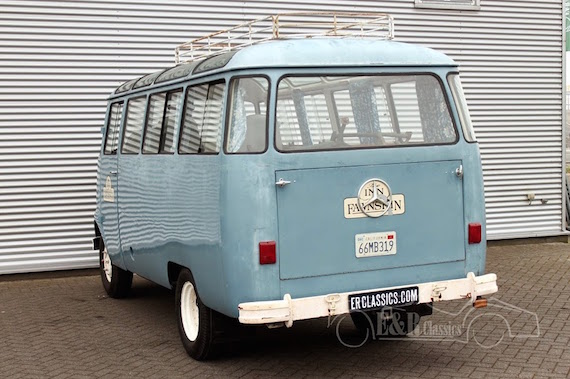 Many of the later-model 309s we've seen were asking mid-teens, making them a much more affordable and, with more modern engines and platforms, likely more capable as well. Thus, this 319 Panoramabus is likely to stay for sale until someone with a great affinity for this kind of post-war, '50s look minibus comes along and wants to put it in their car barn next to their assortment of 190 and 300SLs. It's a rare van and I see potential, but I just can't imagine dropping this much on it when there's plenty of work needed to make it useful in any capacity.
-NR