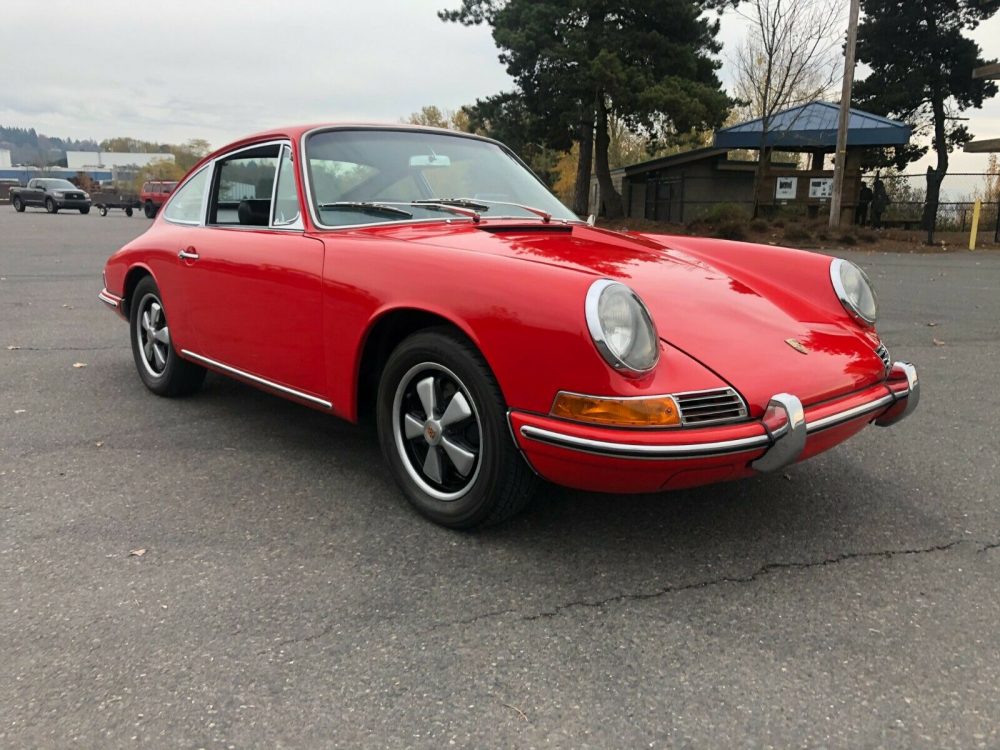 A few months ago I took a look an early Porsche 912 that while the price was right, had a bunch of issues known and maybe more than weren't yet found. As luck would have it, another 912 popped up, this time an even earlier car, that has a little high price tag but perhaps is a much better starting point. Dare I say that this is even a turn-key example? I maybe won't go that far since it is a 1966 after all, but heavy lifting is not required on this one.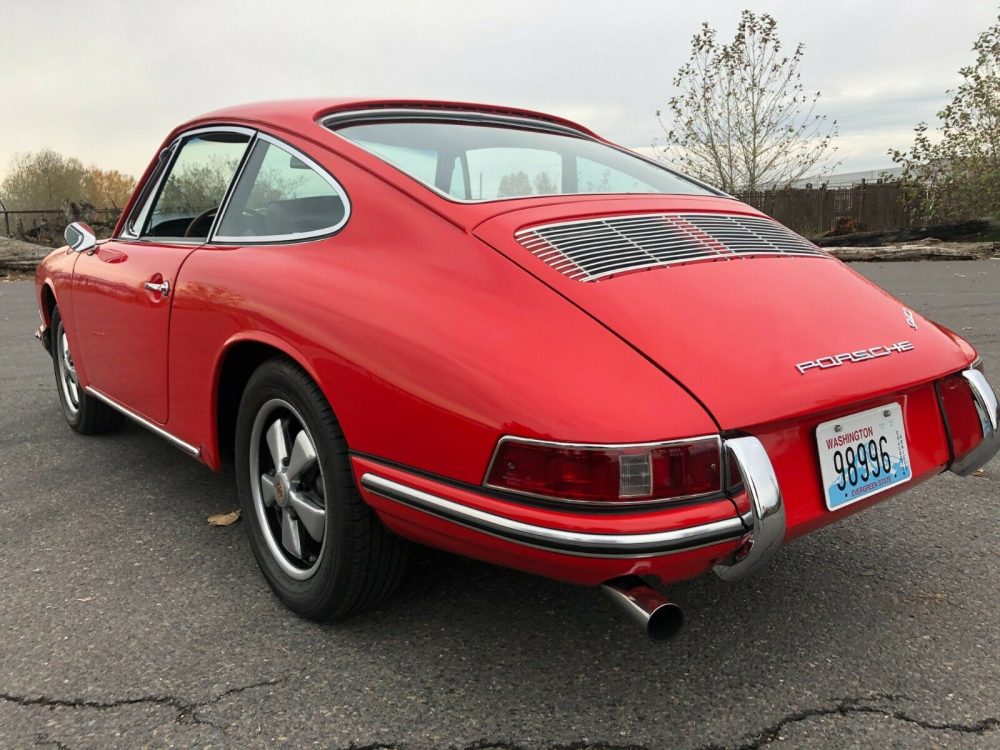 Year: 1966
Model: 912
VIN: 454285
Engine: 1.6 liter flat-four
Transmission: 5-speed manual
Mileage: 31,704
Location: Ridgefield, Washington
Price: $45,000 Buy It Now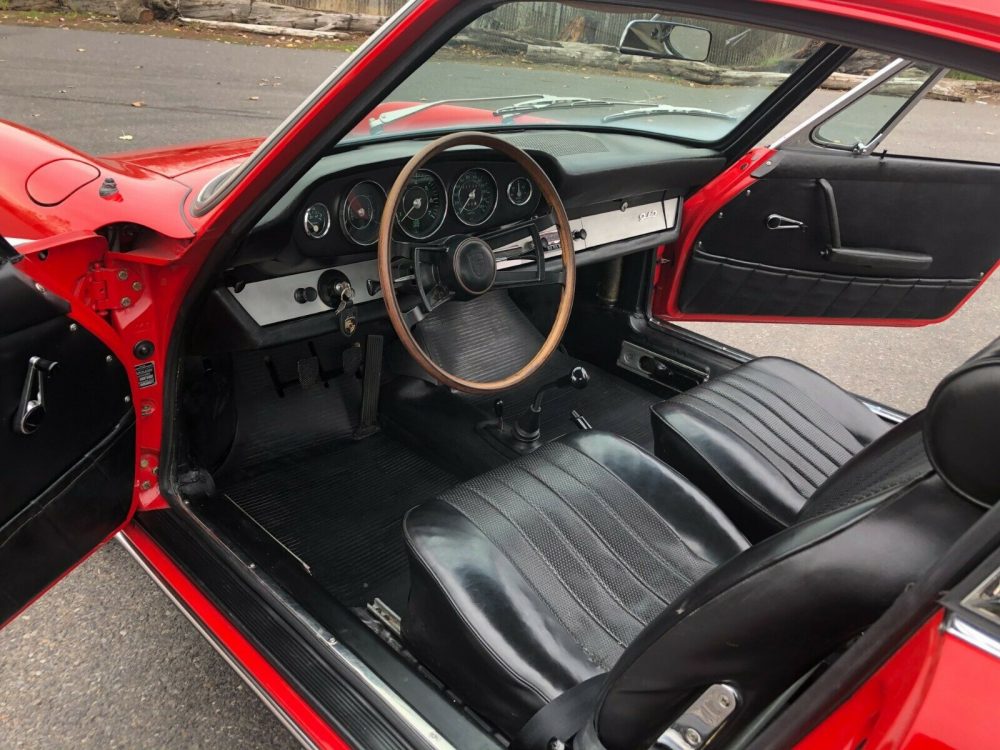 1966 Porsche 912

40 year Porsche Club of America member, selling my straight, solid, mechanically excellent 1966 912 i have proudly owned for the last 2.5 years. Selling to pursue the purchase of a 356 Cab or Speedster. Motor rebuilt by VicSkirmants, 356 Enterprises to 1720 cc with new NPR piston and cylinder set approx. 12,000 miles ago. Rebuild included full flow oil filter option, rebuilt 022distributer and rebuilt solid shaft solex carbs. All paperwork in hand for rebuild. Original 5 speed type 901/1transaxle, recent new synchros, bushings, seals, both sets of shifter bearings, clutch, pressure plate throw out bearing and cable all recently addressed with taller 4th and 5th gears installed. Elephant racing turbo tie rods, Koni adjustable shocks and suspension set at true Euro ride. ATE master cylinder with metal brake lines. Both German and English operating instructions, service book and Blaupunkt service booklet. Original floorpan with portions of both longitudinals and battery tray repaired. Tool pouch with some original tools, some repo. Previous Owner stated no known previous accidents, has excellent panel gaps all around. Paint is approx. 30 years old, shines excellent with a few small imperfections (pictures available upon request). The interior is in good original condition with minor wear and tear. No carpet, new rubber mats on floor. Seats, headliner and dash in good condition. Porsche wooden steering wheel included. This car is not a trailer queen, just an honest, solid driver.

I encourage anyone interested to contact me if you have any questions, would like additional information, pictures, videos, or would like to view the 912 prior to making an Offer. All inquires must be made prior to offer submission.

Glenn S.
360-903-6234
gschneider5880@msn.com

Thank You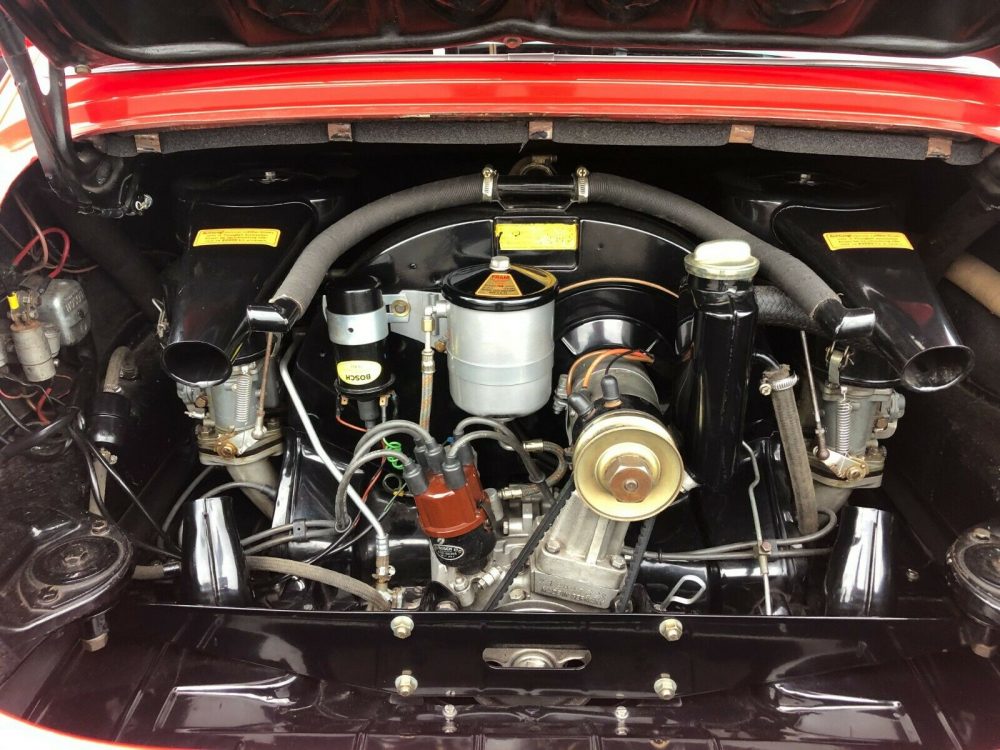 Here we go. A relatively clean shell and a virtually spotless interior as well. One thing to note is that this looks like a later year 1966, as the 1965 and early 1966 model years had the 356 gauges as opposed to the five gauges like this car has. The big thing on this one is that the engine was rebuilt to 1,720cc specs with a Solex carbs. Also neat is the five-speed manual that features a dogleg first gear. Plenty of photos, plenty of information. What isn't to like?
The price on this one is an even $45,000, which I think is right on the button. Because of the pricey engine work, I'd be surprised if the owner isn't a little bit underwater on this considering the owner said he bought this two years ago. Given where the short hood prices are going, even on 912s, I don't see a downside on this one.
– Andrew