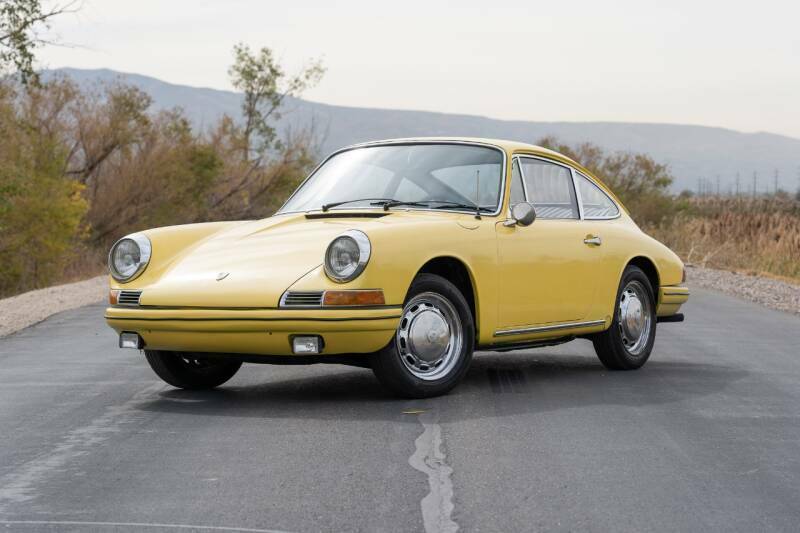 Oh Porsche 912. Some look at it as a classic Porsche design minus two cylinders, while others think it's a Volkswagen Beetle in a 911 shell. They certainly went unloved for some period of time as you'll hear stories of yesteryear about them being in the local classifieds for $9,999. Now? Triple it. Personally, they are what they are. Yeah, a little down on power, but the long hood cars still have a soft spot in my heart. Unfortunately because they were so cheap, lots of ridden hard, modified, or just straight up used examples come to market today. This 1968 up for sale outside of Salt Lake City, Utah certainly looks to be a survivor, but maybe not the cleanest example out there.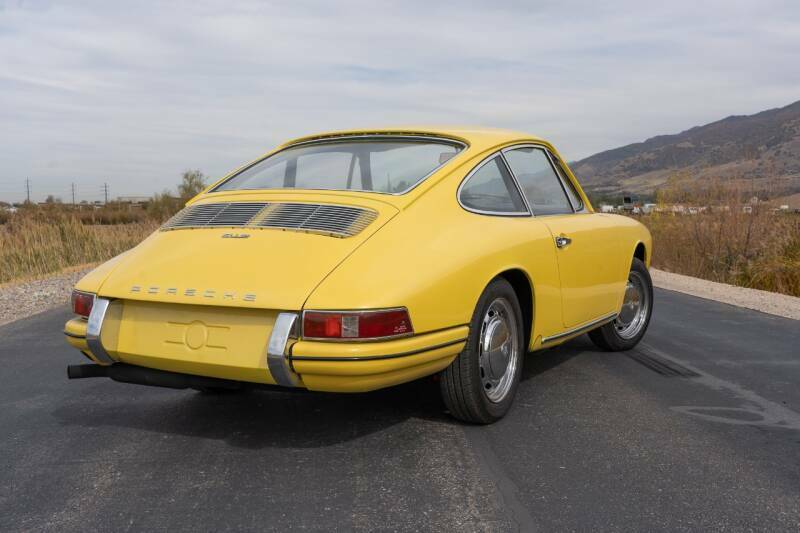 Year: 1968
Model: 912
VIN: 12801583
Engine: 1.6 liter flat-four
Transmission: 5-speed manual
Mileage: 71,843
Location: Farmington, Utah
Price: $27,800 Buy It Now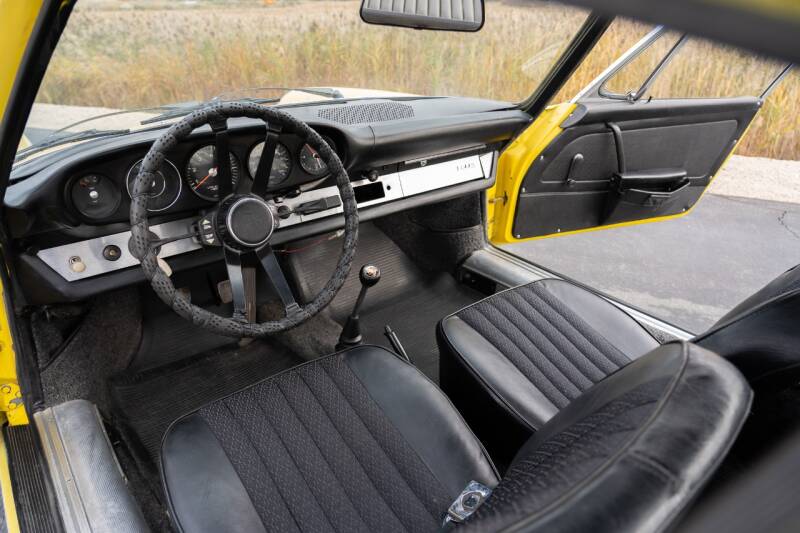 The 1968 Porsche 912 Coupe featured here is believed to be matching numbers and original miles! It is painted in a Porsche factory color Champagne Yellow, however the original color of the car was Guards Red. The inside is the gorgeous black leatherette interior. It comes equipped with a 5-speed manual transmission, dual carburetors, steel wheels, and jack. Even the original air cleaner assemblies, typically ditched so quickly, are in tact. Also, included with this vehicle are additional factory bumper trim pieces that do need restoration, and the spare tire and wheel. This 912 Coupe runs & drives well but does need a little suspension tuning like shocks and maybe a few bushings. I have driven the car around 100 miles and it runs well! Tach and speedo work although the tach is a bit springy. Temp gauge is intermittent but does still work. The tail light lens on the passenger side is cracked with transparent tape on it. A few flaws here and there but really a solid classic Porsche. Please watch the video here or search enswell speed on YouTube and take a peek at all the pictures for more details.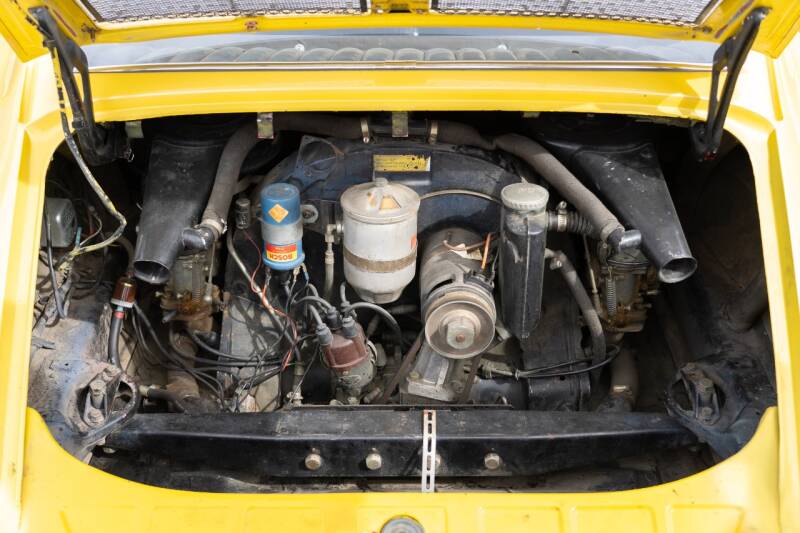 This example looks fine enough at first glance, but a closer look uncovers some issues. Judging by the door jams, this car looks like it was red at one point and has some pretty bad overspray on the trim. There are plenty of cracks and chips in the paint, as well as a cracked taillight. Inside, a cracked dash, missing radio, and some hanging wires. Under the rear deck lid is the trusty 1.6L that looks like it needs a bath and maybe some paint thinner on some of that overspray. As many flaws as there are, props to the seller for pointing them all out. It would be easy to take the typical six photos and call it a clean car, but thankfully this looks an honest seller.
The asking price of just under $28,000 seems in the ballpark. Anything under $30,000 for a decent longhood 912 is usually not a bad buy, but this one might require further investigation given the condition. I think if you really wanted a nice 912, you can probably wait out for another one in much better shape.
– Andrew