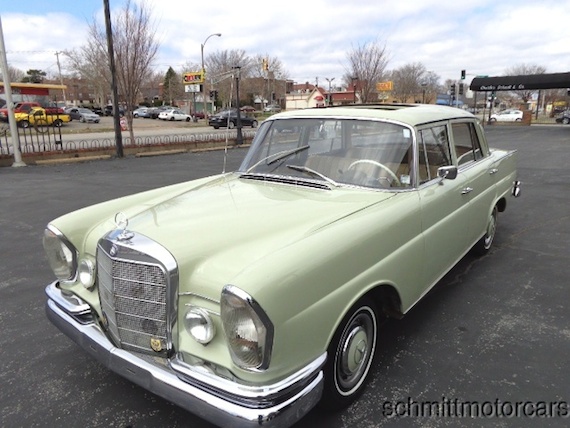 We tend to focus a lot on low mileage, mint condition examples of our favorite German vehicles here at GCFSB, but we can also appreciate original cars with patina to remind us how things once were. The Mercedes-Benz 230S was the car that started my fascination with the Three Pointed Star, as my father owned one shortly before my birth in the 1970s. His 230S was a 1967 just like this car we see here for sale in Missouri, except his was black over palomino with a 4-speed manual on the floor. This particular 230S we're featuring today was originally a German market car that found its way to the US in the late 1980s.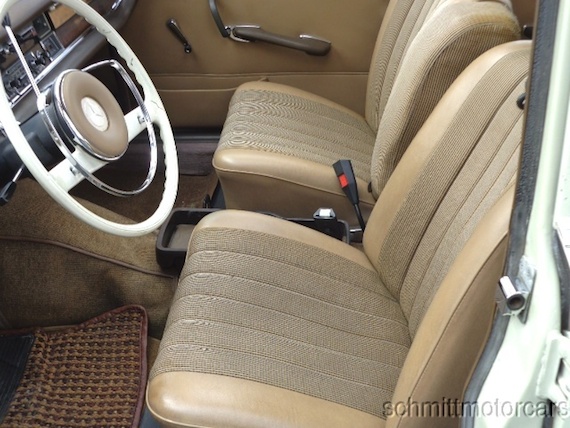 Year: 1967
Model: 230S
Engine: 2.3 liter inline-6
Transmission: 4-speed automatic
Mileage: N/A
Price: $6,900 Buy It Now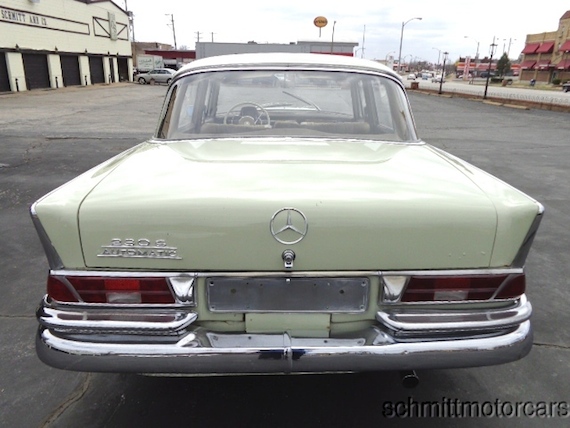 For over 60 years I have been selling Rolls Royce, Bentley and Mercedes-Benz both new and preowned from this same location. After all that time I still get excited when I come across an all original vintage motorcar. This particular motorcar spent its early life in Heidelberg Germany and in 1989 it was purchased by an American serviceman and was shipped to the USA. We have the original build sheet, sales brochure, owners' manual and shipping documents. There are also service records from Germany and the USA. This all original rare fin tail specimen is finished in a lemon ice non metallic with a tan tweed mohair interior and a most important full sun roof. It is fitted with the everlasting Mercedes 6 cylinder engine with automatic transmission. It also has the original Becker radio. As with all classic motorcars, you will find some rust. As shown in our pictures. You will also note that the chrome is in very good condition. This is a very interesting and rare example is for the collector who likes to perform their own restoration. It has a very good overall sound body and the engine runs like a top.

If you have any further questions, feel free to call me directly. Charles Schmitt – Owner
314-352-9100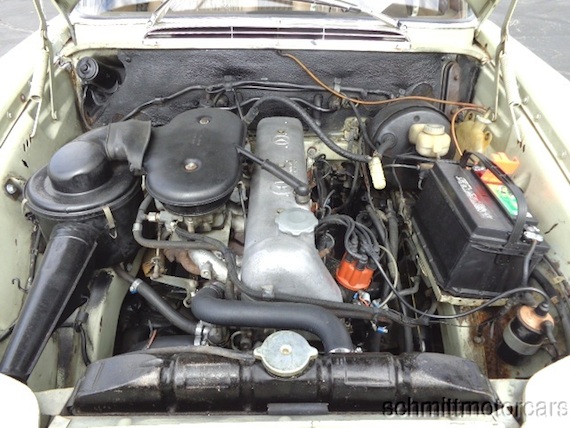 It might not be to everyone's taste, but I've never seen one of these W111s painted in this pale shade of green. It's a bit 1950s for a car from the late 1960s, but then again, the fins were firmly stuck in the decade before. This was a rare exhibition of throwing caution to the wind with style for what was a notably conservative company. The lesser engined W111s are a great value when it comes to vintage Mercedes-Benzes, with good examples regularly knocking around the market for less than $10,000. If it's mechanically sound like the seller states, I'd keep this one just like it is to drive and enjoy.
-Paul