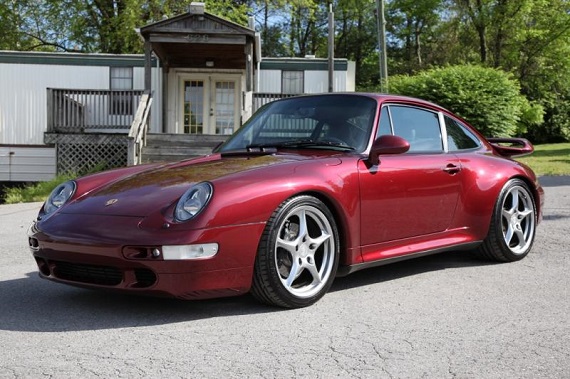 There are always going to be cars that will grab my attention more than others and this is one of those cars. The design of the 993 is such that I have always loved the wider bodied versions over the narrow bodies. Make that wider-body a Carrera 2S, rather than the 4S, and I'm going to take notice a little more. From there we venture into more subjective territory. The C2S itself has garnered widespread appreciation for many of the same reasons I am so fond of them: they have the wider Turbo rear, but have retained the traditional 911 rear-drive layout. What strikes me about this one is the aero package. I have always been a whale tail fan on the 911, but the tail on the 993 Turbo never quite sat right with me. The modified version of that tail that came as part of the aero kit for the standard Carrera moves the design back in the direction of the original tea tray of the 930 and I find it to be a much more appealing design. It isn't the proper whale tail, which for the 993 I only recall being available as one of the options on the Carrera RS, but it still works some great magic on the 993's body. I'll admit this feature is more subjective than some others, but overall I am really drawn to this 911: an Arena Red 1997 Porsche 911 Carrera 2S, located in Tennessee, with 77,300 miles on it.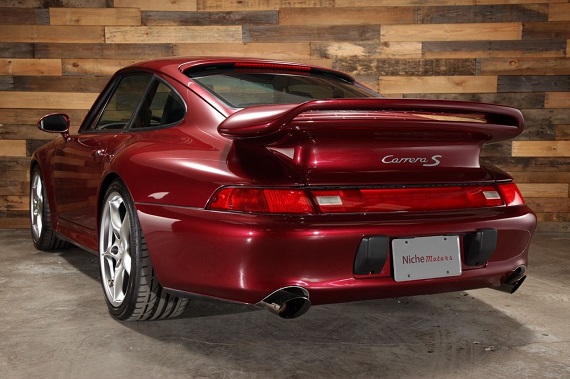 Year: 1997
Model: 911 Carrera 2S
Engine: 3.6 liter flat-6
Transmission: 6-speed manual
Mileage: 77,300 mi
Price: $69,900 Buy It Now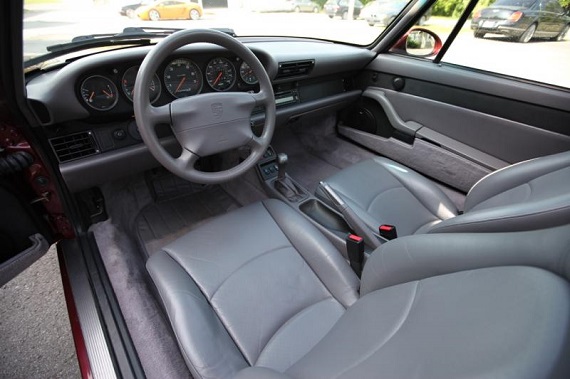 Up for sale is this ultra desirable 1997 Porsche 993 911 C2S! This C2S is well equip with the factory aero kit, full power comfort seats, sunroof, ect. Arena red over gray, motor has been completely been gone through recently and is healthy, full leak down test performed, and dry with no leaks. All buttons, switches, and gauges work as they should. No accidents, no damage, all original panels, engine, and interior. The front bumper and hood have been painted (due to normal wear and tear, rock chips, ect) , but are the original panels, and the fenders were blended on to. Also the sunroof insert and rear wing were repainted. The rest of the paint is original and in very good condition. There are 2 chips on the drivers door, and one scratch that has been touched up on the passenger door near the handle. Overall, it's in fantastic condition! The suspension has been upgraded with H&R components and the car has Fabspeed exhaust on it (stock exhaust available) 997 Wheels, Bridgestone S04 Pole Position tires have 85% tread on them, 993 Turbo S front end treatment with bumperette delete. Comes with books, original tool kit, spare, and air pump. Please call or e-mail with any questions. International buyers welcome! *** Car drives smooth, quite, tight, ect! Excellent car inside and out and will only continue to appreciate!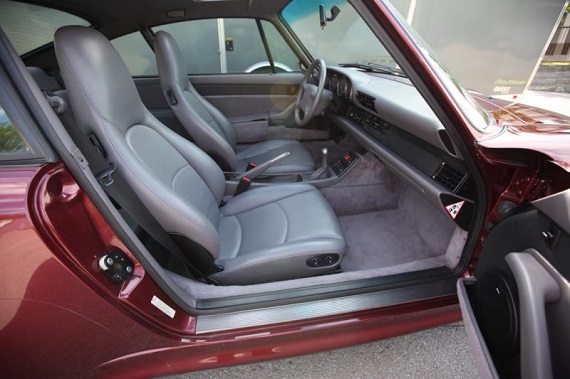 There is a lot going on here as in addition to the aero kit this C2S has seen a few modifications, all of which are very tasteful though they will also affect how we approach the value of this car. Modifications aside, this 911 looks in really nice shape and presents very well both inside and out. The mileage is reasonable, neither low nor high, for the age of the car and it appears well cared for. All of that is a plus and while the various modifications would serve as a negative from the standpoint of a collector, they aren't the sort of thing I would guess would deter those seeking a nice driver-quality C2S. For that sort of C2S the price will have to come down, but with some time and negotiation this could make for a really nice example to wring out from time to time without concern over damaging an investment.
-Rob