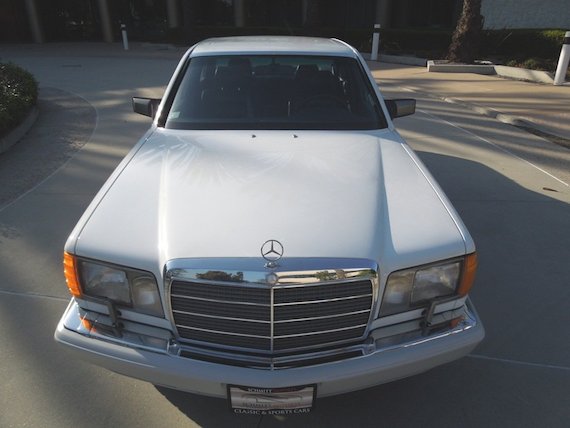 Throughout the years, Mercedes-Benz has dabbled with über sedans to cater to its wealthiest clientele. The 600 was, and still is, considered by many to be a watershed moment in executive motoring. Later on in 1992, the 600SEL was perched atop the S-class range, with it's 6.0 liter V12 engine and available four-place seating. Their latest chapter saw the revival of a storied name from years past: Maybach. Sadly, the brand lasted but a scant decade, from 2002 to 2012. In the eighties, it was a different story, with the top dog being this car: the 560SEL. From 1986 to 1991, this car was the vehicle of choice for businessmen, celebrities and heads of state the world over. Today, the W126 S-class is still revered for its durability and classic, restrained Mercedes-Benz styling. This 560SEL for sale in California is a minter, with just over 53,000 miles on the clock.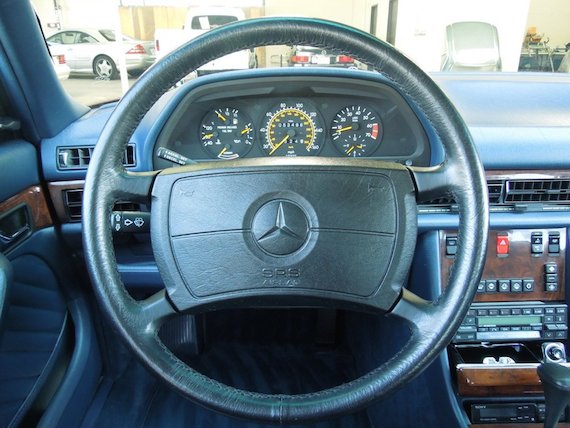 Year: 1988
Model: 560SEL
Engine: 5.6 liter V8
Transmission: 4-speed automatic
Mileage: 53,496 mi
Price: Reserve auction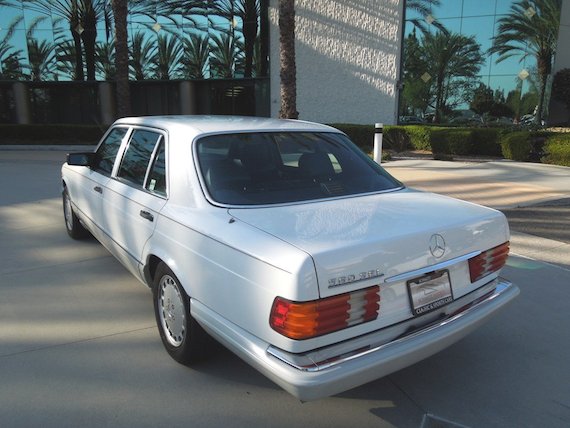 Up for sale is a late model 560 SEL with only 53496 original pampered miles! This is a real S-Class from the time when an S-class stood out of the crowd and didn't look like many other cars. This is one of the nicest low mileage 560 SELs on the market available.

It comes in arctic white with navy blue leather interior. The overall condition is above average considering age and miles. The car is laser straight and accident free which is documented in the clean Carfax history report. There are some small paint chips on the front driver side door which I pointed out in one of the pictures. This is the only real cosmetic flaw, it is not bad but I wanted to point it out. In my opinion it is not bad enough to repaint the door because that would take away from the originality of the car. Otherwise there are no dings, dents or heavy scratches at all.

Please take a look at all the detailed pictures and judge by yourself. The overall original paint looks great and shines almost like new. The front bumper has been repainted due to some scratches, but that's all.

The interior shows unbelievably nice and there are almost no signs of wear at all, only some very light surface marks on the driver side entry holster, so minimal that they barely show in the pictures. The leather is still soft and supple without damage or signs of re-spray. All wood parts are like new without any signs of fading or surface cracks. The 560 SEL is really super clean and was always well taken care of. The car comes with two keys and all the books.

The mechanical condition is outstanding without any issues. A/C blows ice cold and all other electrical components work like they should. Tires are very fresh and the car has been serviced throughout including new belts, oil change, air filter, etc. I am a certified MB technician with a degree from Germany and I am more than happy to answer any questions you might have in regards to this beautiful SEL. Please don't hesitate to contact me for "buy-it-now" price or with any questions you might have at 760-445-2921.

Very experienced with shipping nationwide, will arrange shipping to your home town. International buyers welcome, will assist with worldwide shipping out of Long Beach, CA.
Every time I come across a clean W126, I pine for the old days of Mercedes-Benz, as very few new models really do it for me. I love pouring over the details on an old S-class like this, such as the straightforward switchgear, rear footrests and headlamp wipers. While I'd prefer black over a white, the navy blue leather provides a nice contrast to the exterior. Considering the other 560SELs we've seen pass through over the last few years, this example should be able to fetch somewhere in the $15,000 to $20,000 range.
-Paul