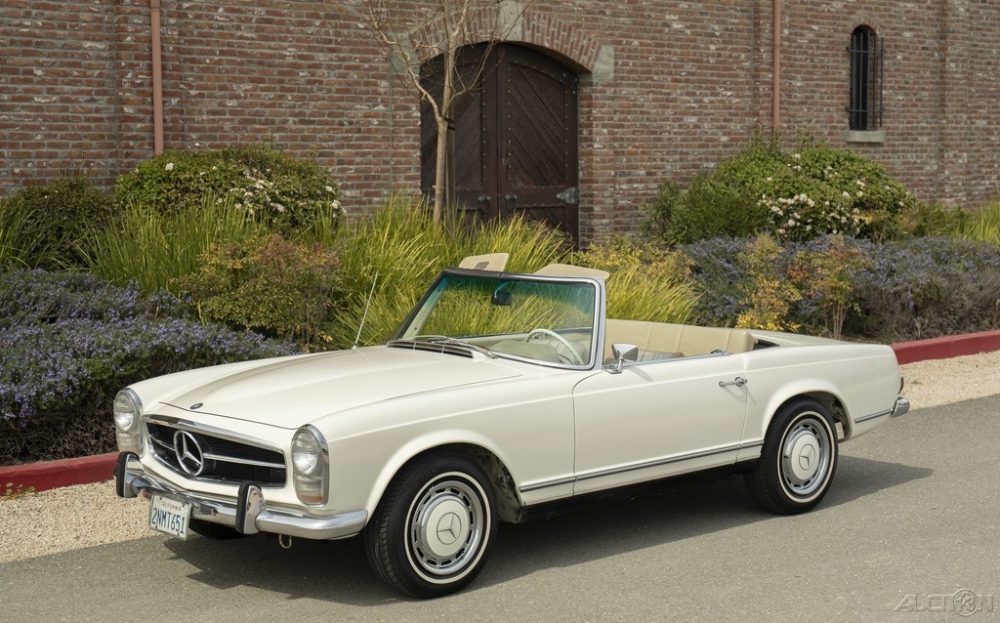 For all the Mercedes-Benz Pagodas I've ever taken a look at, for some reason I've never come across the California Coupe. What is the California Coupe? It is a 250SL or 280SL with a folding rear seat in the place of where the soft top would normally be with the hardtop or a tonneau cover as your option to cover the cabin. Comfortable? No. Safe? Even less so. Still, a relatively rare configuration as only around 10% of Pagodas were sold as California Coupes. You can probably guess where the majority of these cars were allocated when new and where you still find them for sale. However, just because these are relatively rare, doesn't make them all that desirable even with the Pagoda market still being relatively strong. This example up for sale in, you guessed it, California, needs some help.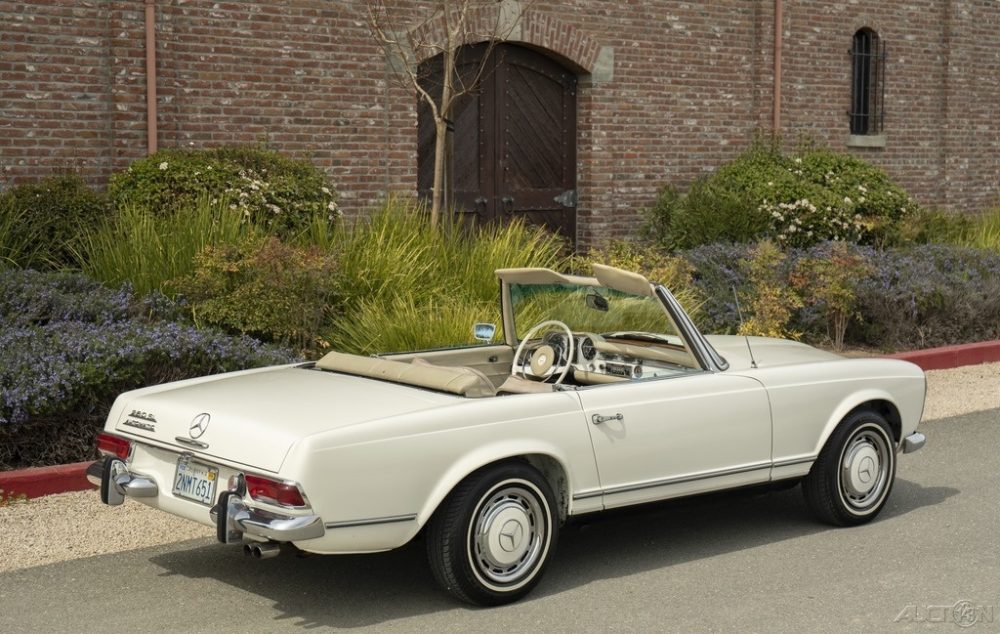 Year: 1968
Model: 280SL California Coupe
VIN: 11304412001871
Engine: 2.8 liter inline-6
Transmission: 4-speed automatic
Mileage: 30,009 mi
Price: Reserve Auction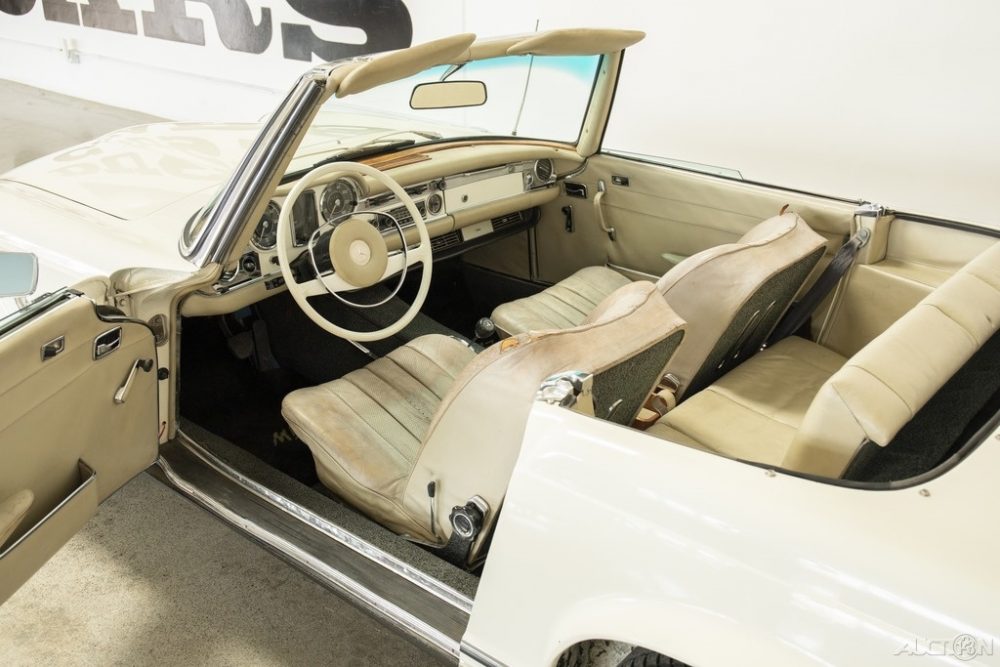 Rare 1968 Mercedes 280sl Pagoda Roaster California Special: Solid garaged California car; original floor metal; original trunk metal; original seats and carpet; low miles; numbers-matching engine and transmission. Sold new in California with rare rear-seat package, always garaged. A very original car with solid metal throughout, runs and drives superb. Purchased from a long-term owner near Santa Rosa California. Always meticulously cared for. We go to extents to document our cars in pictures and provide the most transparent listings on Ebay. Please study the pictures carefully rather than requesting descriptions. Please complete any inspections or ask any questions prior to bidding or committing to buy the car. Thanks for the interest!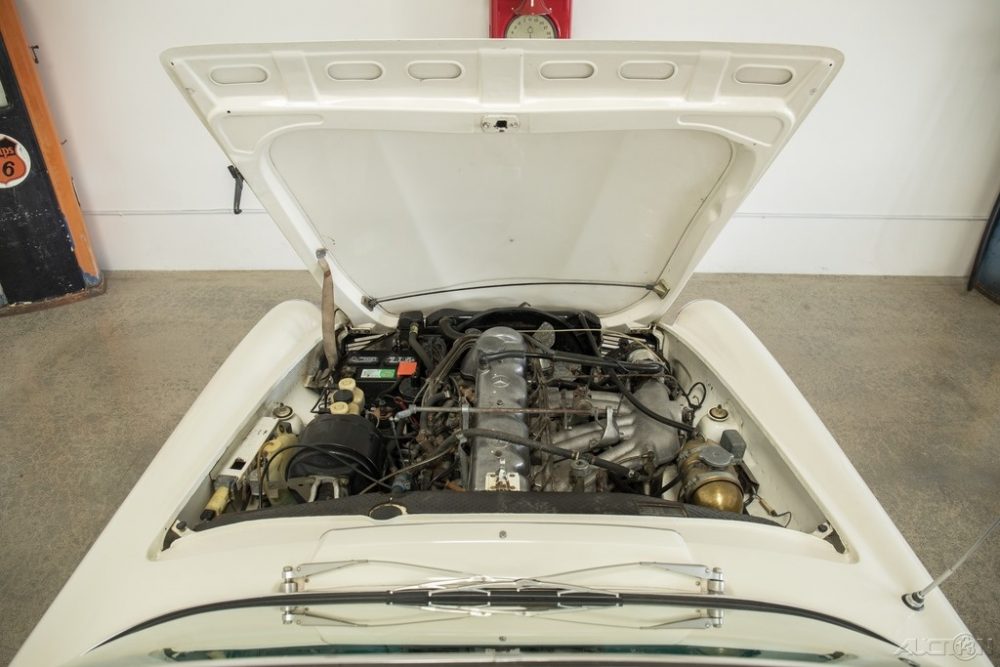 If this car has 30,000 miles, then I'm the king of England. There is nothing used car dealers love more than cars with 5-digital odometer and no records. As hot as the California sun can get, they don't destroy 30,000-mile Mercedes interiors like this. They did a nice job scrubbing the wheel wells and underbody of the car to get down to the original white paint, but I'm not buying this one. As you can see, with the front seats in a normal position, there is about 2 inches of leg for the rear passengers. I know we've gotten a little big as a society since 1968, but there aren't a lot of people fitting in those rear seats. If you put kids back there, I'm sure someone would call child protective services on you since there are no seatbelts. One plus side? You have some more storage space. So while the California Coupe sounds fun, not so practical in 2019.
How much for this? Naturally, there are plenty of variables affecting the prices of 50 year-old cars, but the understanding is the California Coupe cars are less valuable than a similar 250/280SL counterpart if all things were equal. The problem is, no two Pagodas seem to be alike unless we are talking about ultra-low mileage examples that are ready for a concours. This example is a cosmetic mess, so the California Coupe factor probably isn't going to come into play. My guess? Maybe $40,000. The entire interior needs redone at least and that isn't cheap on these cars. Maybe after that the new owner can convince people this car has 30,000 miles.
– Andrew