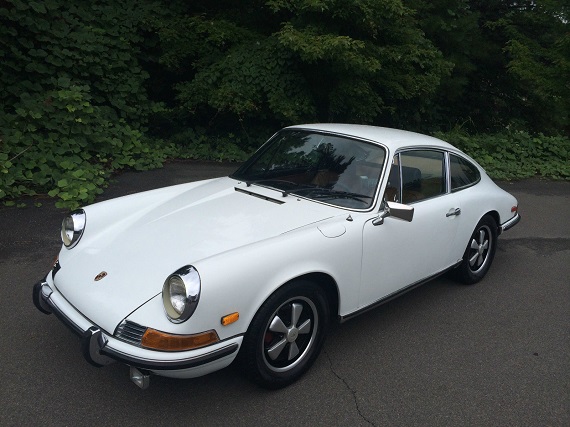 As Porsche began to expand the range of its 911 offerings it released, for one year only, the 911L. That year was 1968. The L, naturally, stood for Luxury and marked these models as similar to the S in its trim and other fittings, but with the standard 130 hp engine found in the previous 911. It would be further differentiated by the introduction of the 911T, Porsche's entry-level 911, which utilized a 110 hp engine and featured fewer of the creature comforts found in the L and S models. But one year later the L was gone, replaced by the mid-level 911E. That makes the L a bit of a rarity, though their values have never really took off any more so than other 911s of this vintage, and certainly not to the degree of the S. Still, like the E, these offer upgrades over the entry-level T without having to pay the sky-high prices for a S. Buyers looking for driver-quality examples could certainly find worse alternatives. The example featured here, a 1968 Porsche 911L Coupe with 105,572 miles, originally came in a special order Dark Green Metallic, but now sits in what appears to be Grand Prix White.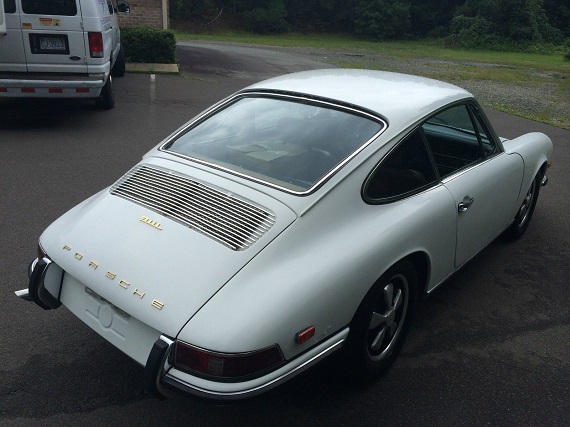 Year: 1968
Model: 911L
Engine: 2.0 liter flat-6
Transmission: 5-speed manual
Mileage: 105,572 mi
Price: Buy It Now $65,000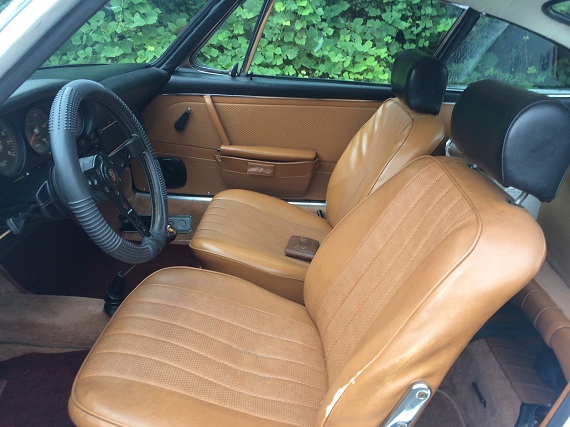 1968 Porsche 911L coupe. This is a very solid, driver level car that needs very little to be enjoyed on a daily basis. It was delivered in an unusual, special order color of Metallic Dark Green (62109). The paint on the car now is presentable but nowhere close to show quality. I would enjoy the car now with an eye toward bringing it back to factory down the road. This was a long time Arizona car and the desert life has been kind to this chassis. The underside looks excellent and with the exception of a bubble in the paint, I see no rust.

Mechanically, the car drives very well. The motor starts right up and makes nice power, it shifts smoothly and goes down the road as expected. I have extensive, long term documentation, the receipts are literally three inches high when stacked together. The interior shows well with a few minor issues that are easily sorted, the headrests were dyed black at some point and look odd. Its missing the bezel that hold the ignition switch in place, we have these and I will sort this out prior to the new owner taking delivery. I'm sure there are a few other small things but everything looks to be in generally good order. With early 911 prices taking off for this moon, this car is a great opportunity to get into a solid driver at a reasonable price.

We are happy to help buyers worldwide with shipping and freight logistics. A local viewing is welcomed and encouraged with appointment.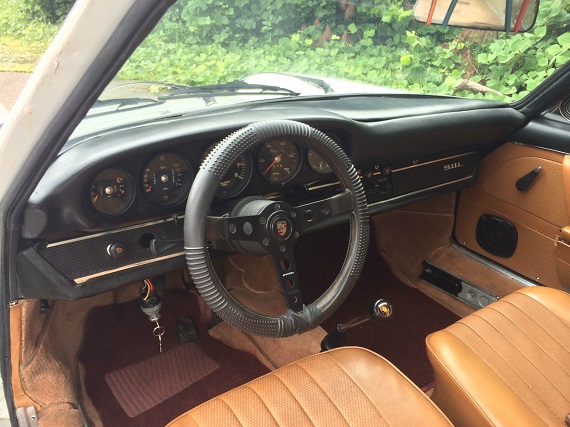 The first step to be taken with this car is to remove that ridiculous steering-wheel cover. From there we can begin to sort this out. We're left with a driver-quality short-wheel-base 911L, but without its original paint and some curious interior changes that certainly needs some work. A high-quality example can easily command six figures, but overall this still feels priced a little high. With that said, this L can probably be had for the typical price of a T and there's certainly some value to be found there. With some work, this could even make for a useful investment that could still be enjoyed.
-Rob