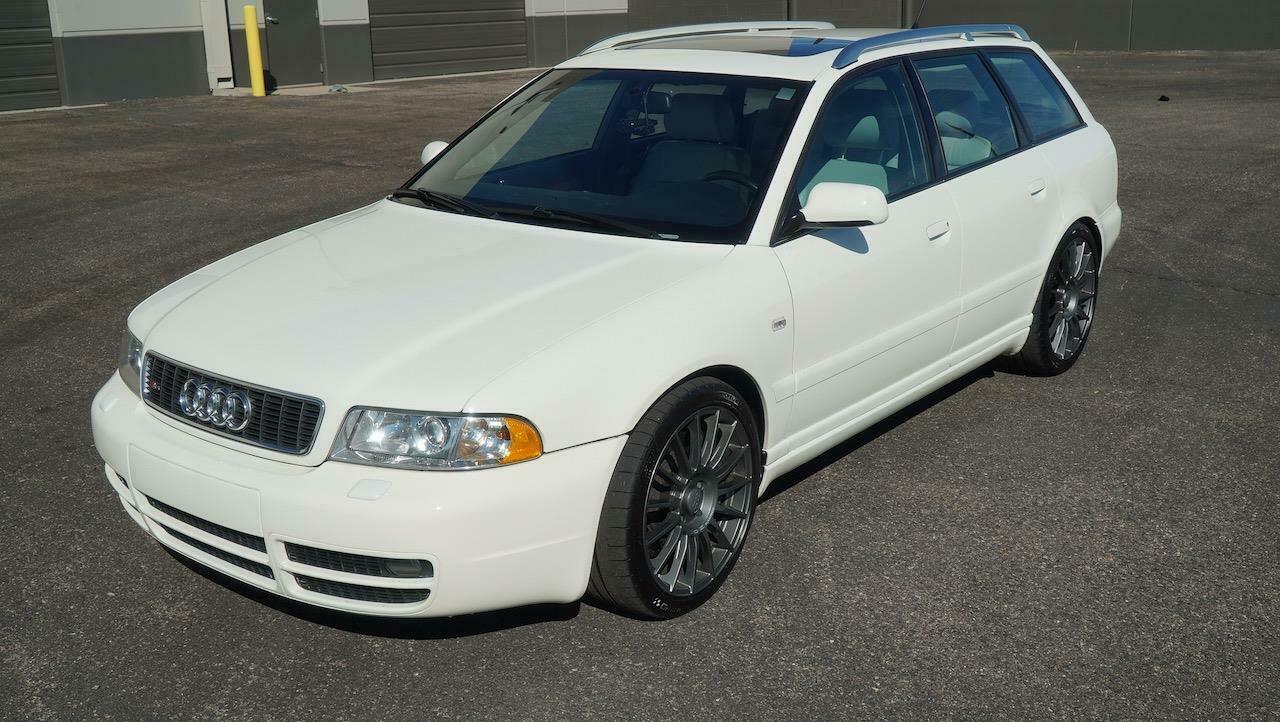 In just a few years, Audi went from only one S model with very limited production imported in the C4 S6 to three models. Top of the range was the S8, but it shared its running gear and sonorous V8 in a slightly detuned state with the new C5 S6. For Audi enthusiasts, though, big news came with the launch of the new S4.
It was unrelated to the first S4 because of Audi's renaming strategy in 1995. That meant that the new S4 was based on the small chassis B5, and U.S. enthusiasts finally got a taste of Audi's M3 competitor. Performance came in the form of a new 2.7 twin-turbocharged V6 30V and was mated to either a 5-speed Tiptronic transmission like its bigger siblings or a 6-speed manual. Like other B5s, the S4 made use of the 4th generation of quattro technology driving all four wheels. This utilized a Torsen center differential with open front and rear differentials, both of which employed the ABS sensors to electronically 'lock up' the slipping wheels when a speed differentiation was detected. Like other S models, some light revisions to the bodywork and more pronounced exhaust were present, along with polished mirrors and 17″ Avus-design wheels. Most notable was the large front bumper cover with 6 gaping grill covers which hid the twin intercoolers for the motor. With 250 horsepower and 295 lb.ft of torque, you had an all-weather 155 mph warrior. And, it was available as an Avant: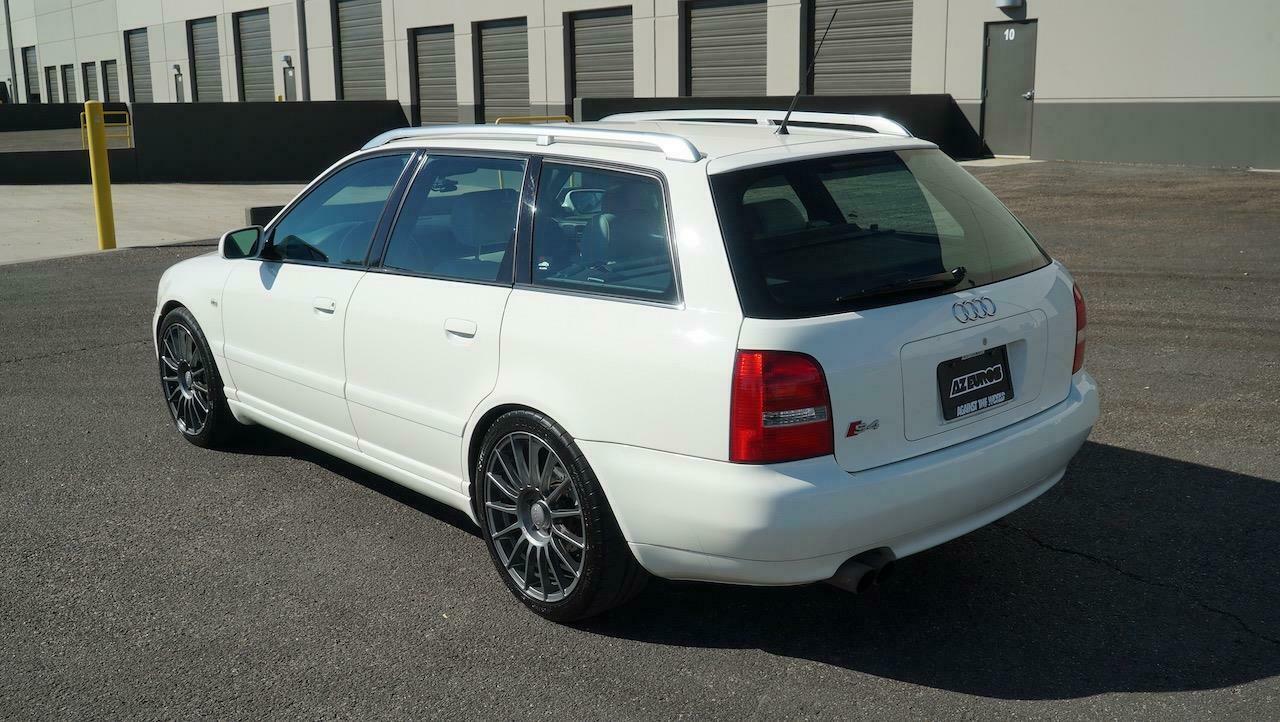 Year: 2001
Model: S4 Avant
VIN: WAUXD68D71A118200
Engine: 2.7 liter twin-turbocharged V6
Transmission: 6-speed manual
Mileage: 64,700 mi
Location: Mesa, Arizona
Price: No Reserve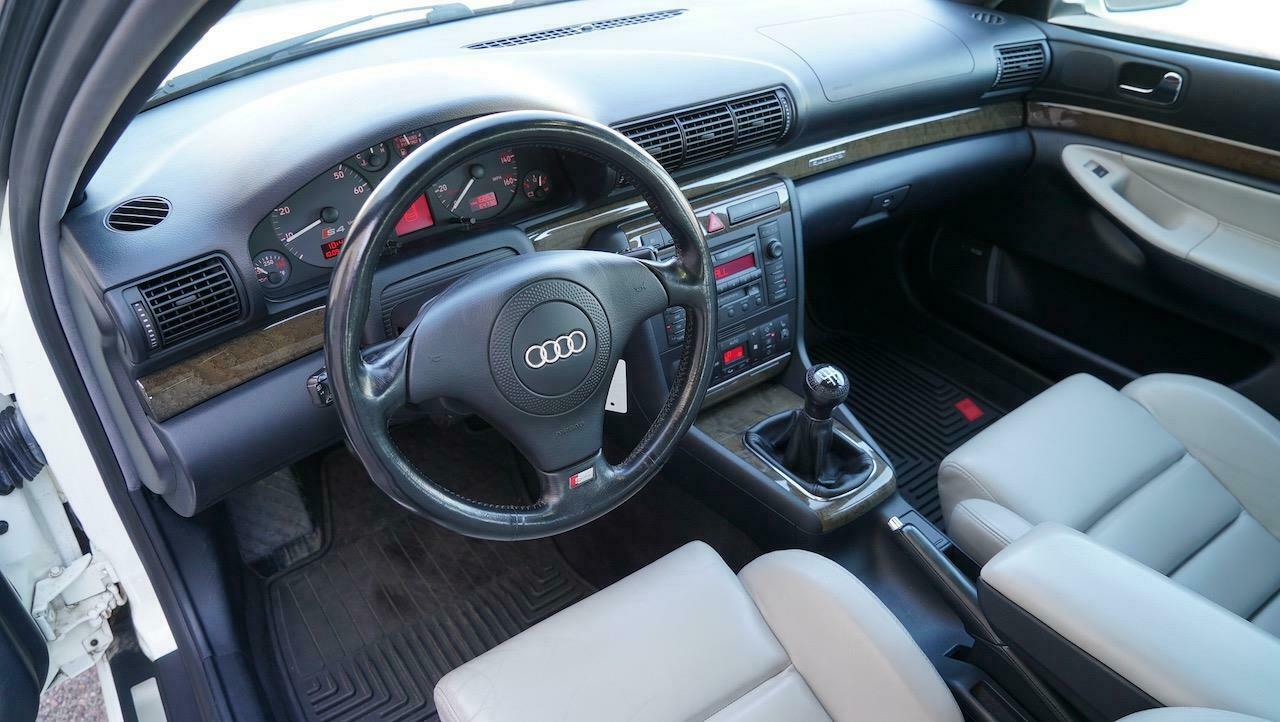 At AZ Euros, we love a nice B5 S4, especially an Avant, and even better when we know that the previous owner was meticulous in maintaining and owning a B5 S4. This S4 Avant is a perfect example of Pride in Ownership, and possibly the nicest and cleanest B5 S4 that we've had come through our shop. We are very excited to have it, and offer this Avant to the next lucky owner.

This Casablanca White, with Silver leather interior over Black with Birdseye Maple Wood Inlays is 1 of 6 Avants that was imported in 2001 to the US Market. It is a 2 owner vehicle since new, both owners being collector/enthusiast owned and maintained. Clean Carfax report.

RS4 K04 Turbos, RS4 Turbo Inlet Pipes, RS4 Airbox, RS4 Mass Air Flow Meter 034Motorsport, 85mm Hitachi MAF, RS4 Intake Y Pipe, RS4 Y Pipe Connector Hoses, RS4 Fuel Injectors 550cc, Bosch EV 14 Fuel Injectors, RS4 Fuel Injector Seals, Custom Brass Fuel Injector Adaptors, RS4 Fuel Pump, RS4 Fuel Pressure Regulator, All Misc Hardware, Custom AMS Tuned ECU Software Upgrade. RS4 Oil Cooler, Forge Bypass Valves, AMS Reinforced Throttle Body Boot, RS4 Clutch Disc and Pressure Plate (with new throw out bearing), RS4 Flywheel
Transmission Stabilizer Bar, Neuspeed Rear Sway Bar, Stoptech 332mm Front Brake Kit (w/cross drilled rotors and no-logo calipers) New, post recall Stoptech 332mm w/slotted rotors, rear Aerorotor replacements. Brakes done in '15, new pads and old rotors turned in 9/18. Pagid Orange Brake Pads Stoptech Street Sport Pads front and rear. Audi Performance Racing (APR) Prototype Stainless Steel Exhaust with custom Catalytic convertors*. 034 Motorsport Street Density Mounts – Transmission, Rear Diff, Motor, & Snub.

Timing Belt, Water Pump, Coolant Flush, Oil Change done at 35.5K miles
Achtuning Stage III RS4 Upgrade done in 2002. Modified by second owner to 034 Motorsport Stage 3 Fueling, MAF, and Injectors for RS4 K04 Turbos in 2015 @ 35k miles.Wagner S4 units with CF shrouded units. Installed Stock foglights. Installed OSRAM Nightbreaker bulbs for high/low/fog lights. RS4 Clutch, Pressure Plate, & Flywheel. APR Exhaust and Cats. Stoptech 332mm Brakes / Pagid Orange Pads Stoptech Street Sport Pads. KW V1 Series Coilover System. 18" OZ Superturismo LM, Matte Gunmetal with Pilot Super Sport Tires (3515 datecode)_ (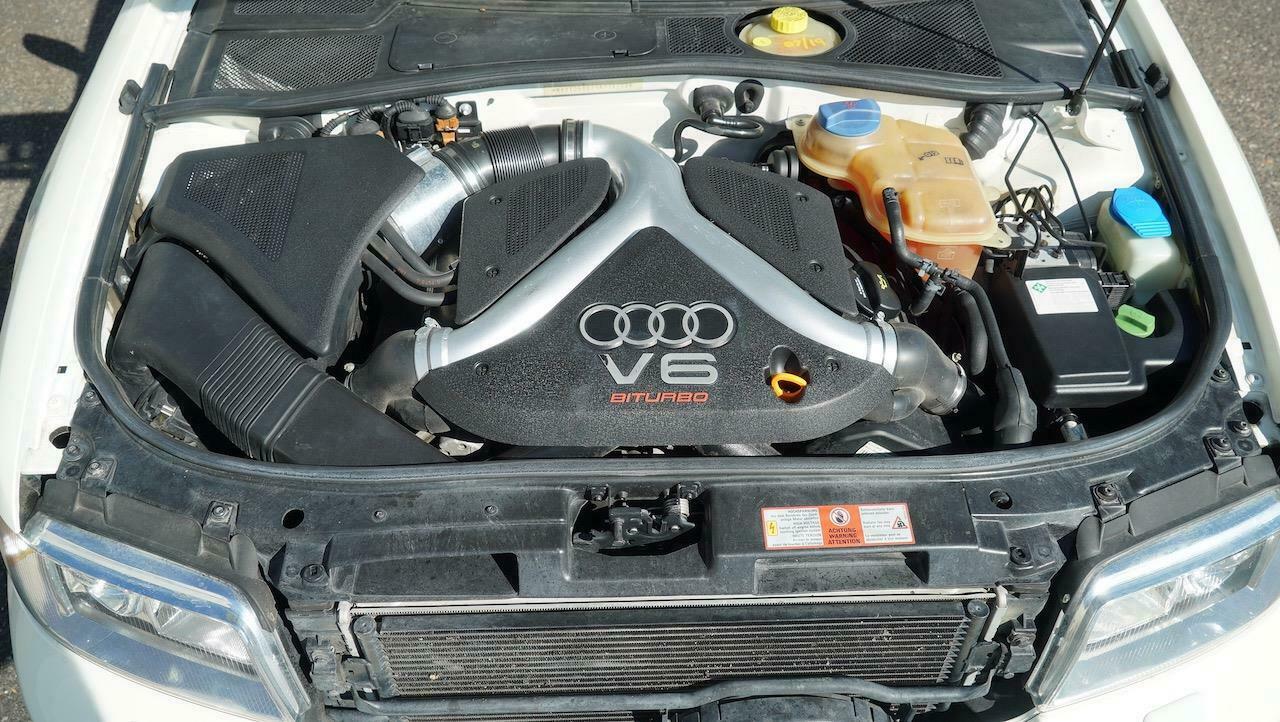 Due respect to the seller, there were more than 6 Avants imported; I assume they mean in this color combination, which is admittedly both rare and quite attractive on the B5. Setting it off nicely are the OZ Superturismo wheels that visually mimic the B7 Titanium package Ronal wheels, both of which look fantastic. Otherwise, you'd not easily see the other upgrades; most of which are in the engine, but big StopTech brakes will help slow you down, too, and the KW coilovers are certainly top dollar. There appears to be little expense spared here, and with lower mileage, this is probably one of the best B5 S4 Avants out there for sale. It shouldn't be much of a surprise that bids have reacted; it's already at $25,000 at time of writing with several days left. It'll be interesting to see where this one ends up, but I think nice condition Avants are still on the rise.
-Carter