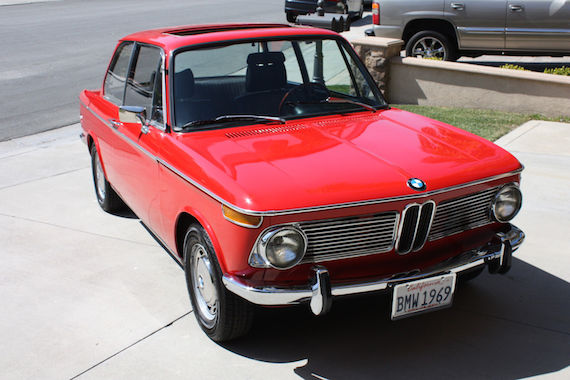 The term "yuppie" didn't exist in the 1960s, but if any car from the era could have been associated with that subculture, it could probably be the 2002. Years after this model ceased production in 1976, subsequent 3 series models would be the object of desire for upwardly mobile professionals. The 2002, however, was the car that really put BMW on the map in the post war years and went on to represent something for which to strive for German families seeking to rebuild their lives. The 2002 would last long into the 1970s and pass the baton over to the E21 3 series after the 1976 model year. This earlier model is a nice find, as many of these lesser 2002s have been restomodded or done up as tributes to the faster, more upmarket 2002tii and turbo models.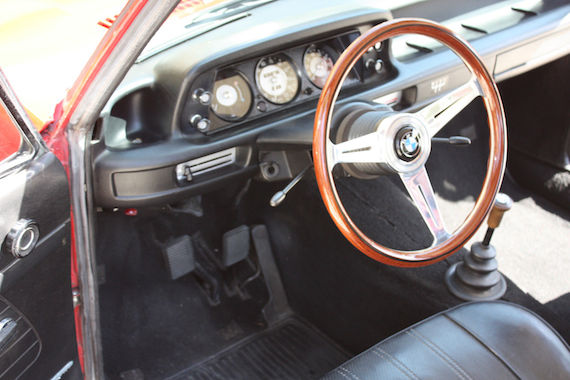 Year: 1969
Model: 2002
Engine: 2.0 liter inline-4
Transmission: 5-speed manual
Mileage: 78,717 mi
Price: $15,000 Buy It Now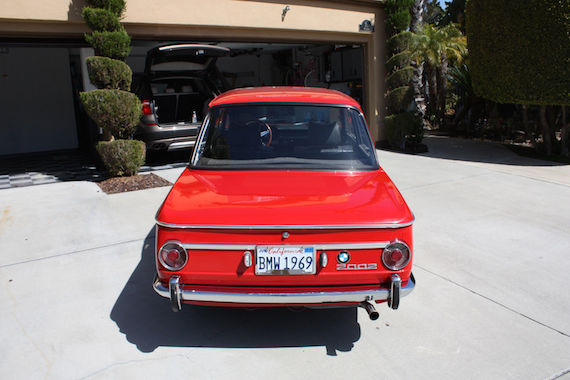 1969 BMW 2002
5 Speed Transmission
Verona Red
Clean/Clear title
Runs great, all mechanics are solid, all instrument/ driving lights work flawlessly!
Front/ Rear bumper recently re-chromed!
Wheels and Tires are "Period Correct"!
Stereo with bluetooth and (4) high quality speaker and (1) subwoofer and (2) amplifiers included!
Headliner has been removed, backer board and light for the headliner have been placed in the trunk and are included in the auction. (2) sets of keys are included and (1) gas cap key is included.
Nardi Steering Wheel & Horn Button!
Sunroof!
Paint isn't perfect minor blemishes here and there see unedited pictures below!
Small rip in rear seat
Small tear in dash see pictures
I am constantly stopped and talked to about what a wonderful car this is. I have also attached a YouTube video of the vehicle, below.
You can also click on the PhotoBucket album to view the 100 additional pictures I have taken on March 15, 2014.
Please message me if you have any questions. If buyer is in California license plates will go with the car! Shipping will need to be paid for and handled by the buyer. I will be able to help with coordinating transportation, but I'm not liable for any damages caused by the transportation company. $500 deposit required within 24 hours of auction close. The remaining balance is to be paid within 3 business day via cashiers check. I will provide a pre-paid FedEx overnight shipping label for you to send in payment.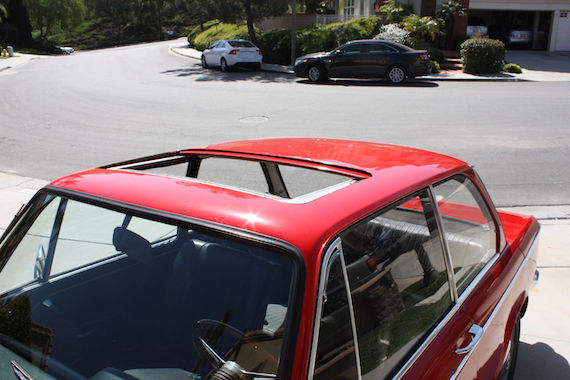 This roundie has its flaws, but it is far from a basket case. Many of the issues could be easily corrected. One obvious benefit to California cars such as this is you won't have to deal with much rust, which is the case with this car. If the 2002tii is a bit rich for your blood, you can still get a lot of similar thrills for less money with the base 2002. These BMWs are a great introduction in understanding what the Ultimate Driving Machine is all about.
-Paul