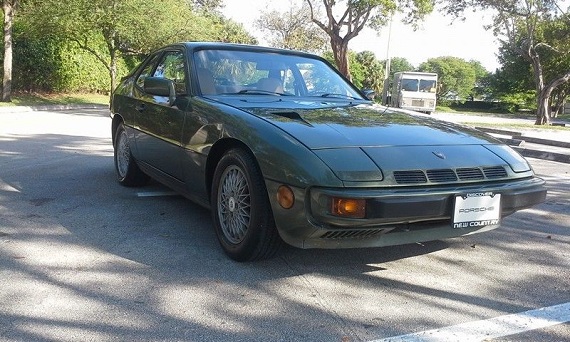 Last week, I wrote up a clean and original 1982 924 Coupe, a reminder of the relatively unloved father of the much more appreciated 944 and 968. Despite there being many of these good handling, fun to drive and affordable Porsches available in very good condition, most people still stay away from them because they're "not true Porsches". Perhaps even more unloved than the 924 is the more potent version of the aerodynamic coupe, the 924 Turbo. This is probably due to the generally unloved nature of the 924, which resulted in low residual value for what was at the time a complicated and expensive car. Today, finding a good condition 924 Turbo is more difficult than finding regular original 924 coupes, but there's a nice one on Ebay today: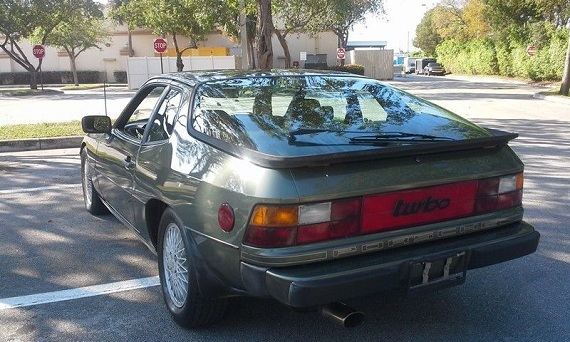 Year: 1980
Model: 924 Turbo
Engine: 2.0 liter turbocharged inline-4
Transmission: 5-speed manual
Mileage: 36,900 mi
Price: No Reserve Auction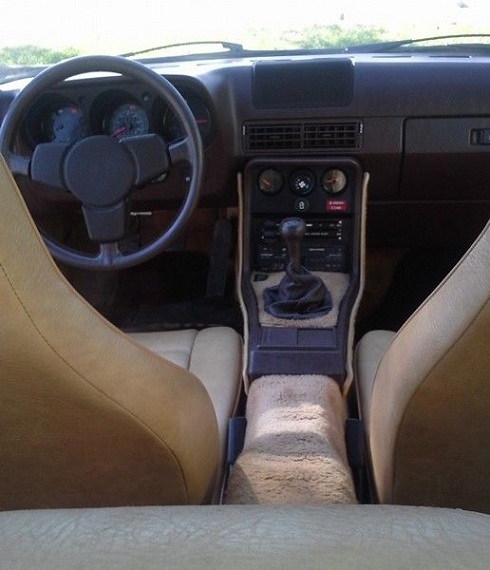 1980 Porsche 924 Turbo Coupe

This Is a very clean 924 Turbo Edition, Your Chance To Own
A Porsche Turbo At A Fraction Of The Price.
It's A Pleasure To Drive, Quick Acceleration.

Two Keys, Car Covers, Owners Manuals, Original Books,
Original Service Stamps, No Stories No Issues Actual Miles.

Please do not bid unless you have the financing or Cash
Ready at end of auction. No Dreamers Please!

INTERESTED IN BUYING THE CAR OUTRIGHT ….
GIVE US A CALL AND LETS MAKE A DEAL!!!!!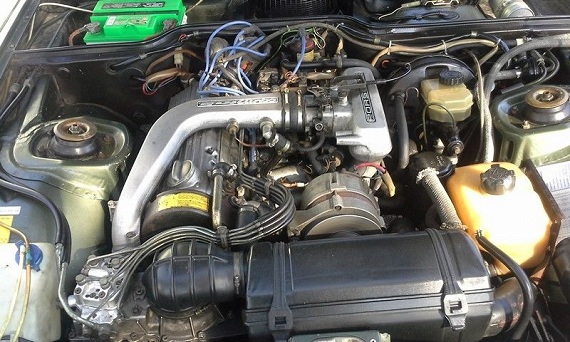 Not much history is offered on the car, which you'd probably want to know if you were serious about purchasing. As with many early turbo cars, many owners were not diligent about warm up and cool down procedures and many suffered engine problems as a result. However, the overall condition of this car is impressive; I really love the dark green metallic exterior – riddled with vents and scoops in the front, it's a reminder that this was a pretty impressive car in its day. The NACA duct alone is enough to fill me with smiles. This isn't the fully optioned car with 4-wheel disc brakes; those 5 bolt cars are a little more valuable but again even harder to find. I could do without the period "Turbo" filler panel as well, though depending on when it was installed you may not want to remove it to see what's behind. It's not the worst thing in the world, though, and with the rest of the condition of the car in mind I could probably live with it. I'd love to get my hands on one of these sleepers and add the Carrera GT panels, Fuchs wheels and if the motor went south swap in a more reliable 1.8 or 2.0T Volkswagen/Audi motor. To me, it would make a fun, cheap and unique expression of Porsche ownership.
-Carter