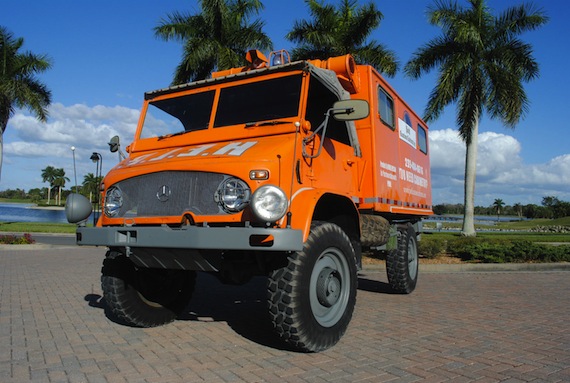 Now HERE is a Unimog that is all set to be converted into my most badass of RVs. Used in Desert Storm by the Belgians, it's been used as a cabinetry truck most recently. What I love, besides the quintessential Mog-ness, is that it has 90% of the hardware already installed for some fold-down beds. With the Pohl Cabinetry decals removed, the reversed H.E.L.P. on the front would be a great entrance into a campground, and by campground, I mean anywhere I want to sleep because nothing will stop a Mog.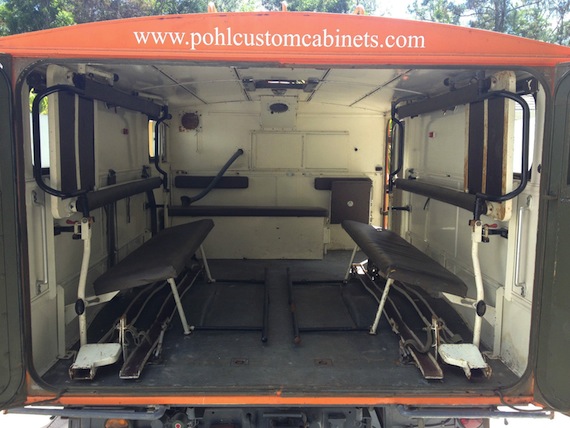 Year: 1969
Model: Unimog
Engine: Gasoline inline-6
Transmission: 6-speed manual
Mileage: n/a
Price: $21,000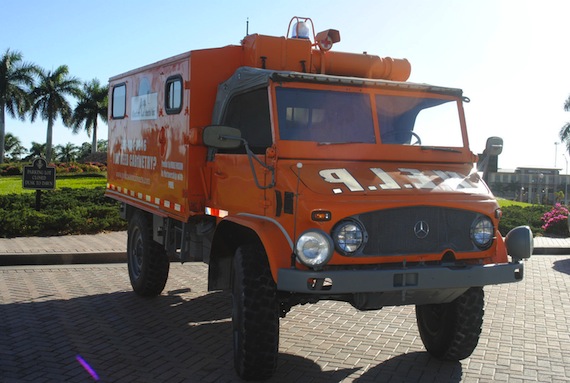 UNIMOG 1969 MILITARY. 6 speed, has Crawler 1&2, 3-6 is for highway. This truck was in Desert Storm under the Belgians. The program to rescue the wounded troops in remote locations. Provided in partnership with Mobile Mission. HELP stands for Healthcare Emergency Logistics Program. Truly and awesome vehicle, it has been noticed greatly here in Naples and I am ready for the next unusual vehicle. All lettering originally on vehicle was retained except Pohl custom cabinets and logo. Has original paint. Nothing has been changed. You can still smell the medical gear and consumables used.

New ignition system, coil, plugs, tune up, All new brakes and wheel cylinders, tested and adjusted, rebuilt carburator, all chassis lubed. Does not leak anything. Original was is still on under carrige as you can see the grey dirty looking stuff. All seals in good condition. Runs excellent. One wiper does not work, thats all. Emergency buzzers work in rear to cab, has all original stretchers and jump seat. Has all original stretcher carriers. Everything in picture is what is included.

Has hand throttle, All gas tanks, locks, original skeleton keys for box locks, snow chain boxes, storage boxes, heated battery boxes, front wheel indicator, flashing blue light, sirens and horn work, Fully enclosed suspension, All planetary gear boxes. Will crawl up most anything, original rear matt, original wood planking, original tires, all suspension very tight, like new. Upper heater box, lower heater box, sirens, spot lights, all military lights and settings, convoy lights, military hitches and electrical conections, new ignition, coil, plugs, cap rotor, This vehicle is made to go to the end of the earth.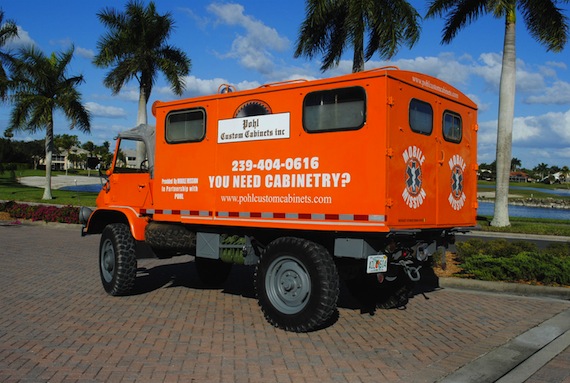 It's on the higher end of what we've seen for Mogs recently, and the lack of interior pictures make me worry that it's pretty rough. But again, the back container is awesome and ready to be used for whatever you (or I) want. Great color, unique history, and as badass as they come, I'm ready for a roadtrip.
-NR