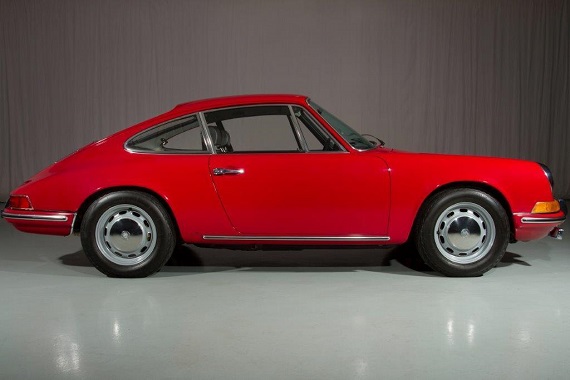 We see a lot of cars whose sellers refer to them as time capsules. In most cases that refers to a reasonably well kept car that's mostly original, but it's certainly not something that would get us all hot and bothered about vintage aesthetics. In some cases those cars can be downright haggard; time capsules in the sense of simply being, well, old. There are rare cases, however, where the term seems to apply; a car that not only appears to be entirely original, but even looks in the sort of condition one would expect had they owned the car during the time in which it was for sale. This car might just fit that bill. Here is a Polo Red 1969 Porsche 912 Coupe, located in Tennessee, with just 20,945 miles on it. As with most "time capsule" automobiles we have arrived at this point through long-term storage, but unlike some barn finds that really do look like they've been sitting in a barn, this 912 presents extremely well. Much of that probably comes down to the work of those who brought it back to life after it came out of storage. Regardless, it's said to have its original paint, original interior, along with all of its original parts.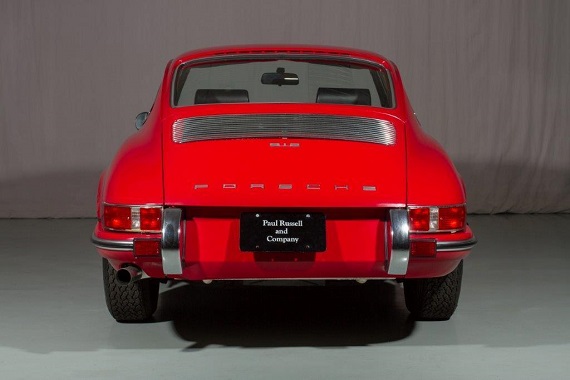 Year: 1969
Model: 912
Engine: 1.6 liter flat-4
Transmission: 5-speed manual
Mileage: 20,945 mi
Price: Reserve Auction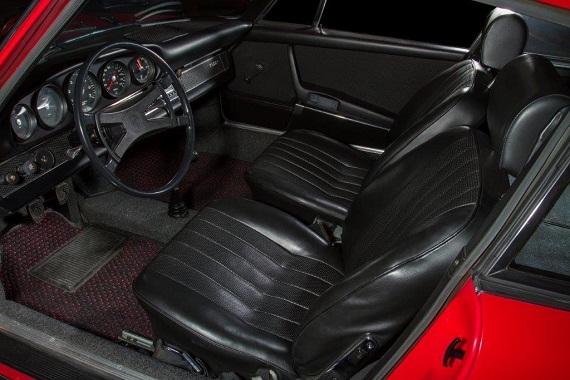 1969 Porsche 912 – Preservation Car with Great History and One of the Finest Examples In Existence

This is the final year of the 912 and the only year with long wheel base and the optional 5 speed transmission. These cars visually look the same as a 911 except for
badging and with the 4 cylinder engine they are well balanced and a joy to drive in modern traffic. I'm a serious Porsche collector and I fell in love with this car when I saw it in Carmel, CA. during Pebble Beach week 2012.

This 912 has a great story that was documented in Excellence Magazine in June 2009 titled " 912 20,000 Mile Time Capsule In Your Backyard". The original owner
died and left the car to his 13 year old son and the car remained in storage in Arizona until 2008. ( I can email the article ). Once the car came out of storage it went to
Patrick Motorsports in Phoenix, AZ . $20,000 was spent on a " Preservation Awakening" to preserve the original paint and interior and to address mechanical issues.
It's an amazing car that is well documented and a template car for future restorers. These cars were cheaper than 911's and most of them were used up.

I only know of one other comparable 912 and it sold earlier this year for $110K. The reserve on this car is reasonable and it'll make a great addition to any serious Porsche collection.

This 912 just had a complete service and detail at Paul Russell and Company and it's ready to be enjoyed by the next owner. Please email any questions and I'll answer them promptly.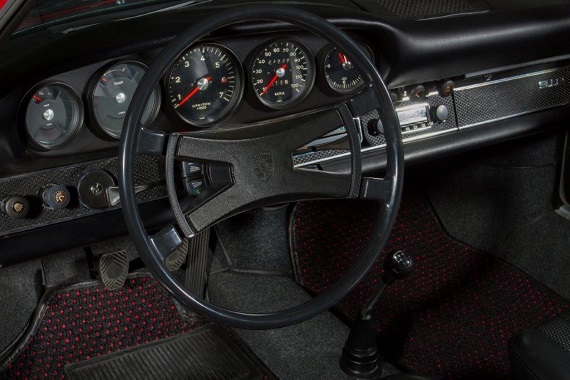 The 912 always has seemed sort of an odd car for the collector, but over time as very nice examples have become increasingly rare from the simple fact of their use, we have begun to see even these entry-level Porsches begin to rise in price. In some ways that's too bad as the 912 presented a great way for buyers to appreciate and enjoy a vintage Porsche with significant similarities to the 911, but without the barrier of the 911's much higher cost of entry. Now filling those shoes will likely be the 912's replacement, the 911T, prices for which have fallen somewhat, though they still tend to be higher than the 912. But I digress, the seller here has provided some hint as to where we can expect the reserve for this auction to lie by mentioning a comparable example that sold for $110K. I can't say I'm familiar with that car, but it certainly would represent the highest result I've seen for a 912. While that seemed ominous at first its current bidding of $56,600 has been enough to meet the reserve on this auction, which already exceeds where most 912 auctions would end. Porsches in this sort of original condition do tend to attract a good deal of attention. We'll have to see just how high this one might go.
-Rob