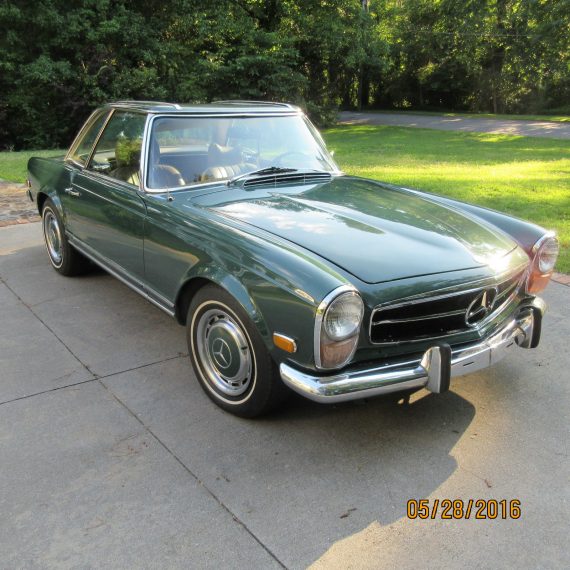 Often when we feature the classic W113 Mercedes Pagoda, it's an example that has low-miles, flawless paint, an interior that is pristine and spends most of the time tucked away, rarely to see the light of day. With these cars now regularly fetching six figures, I don't blame the owners for protecting their investments. Infrequently do we see a Pagoda you can feel okay about using on a regular basis to enjoy while still maintaining it's beauty and stature. This 1971 280SL located in Atlanta can offer all that.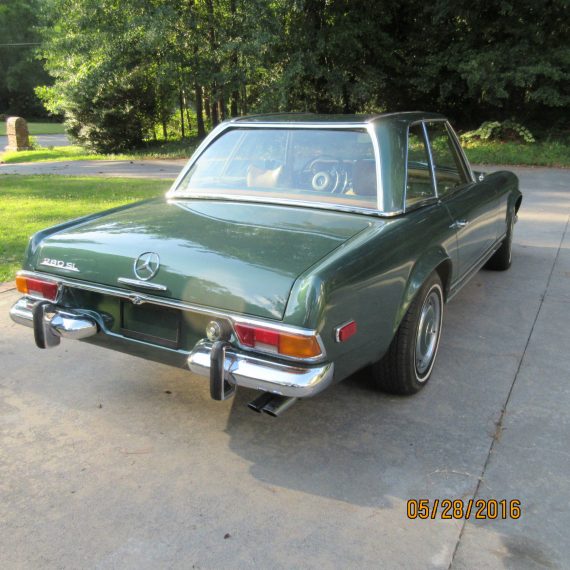 Year:Â 1971
Model: 280SL
Engine: 2.8Â liter inline 6
Transmission: 4-speed automatic
Mileage:Â 109,111 mi
Price: Reserve Auction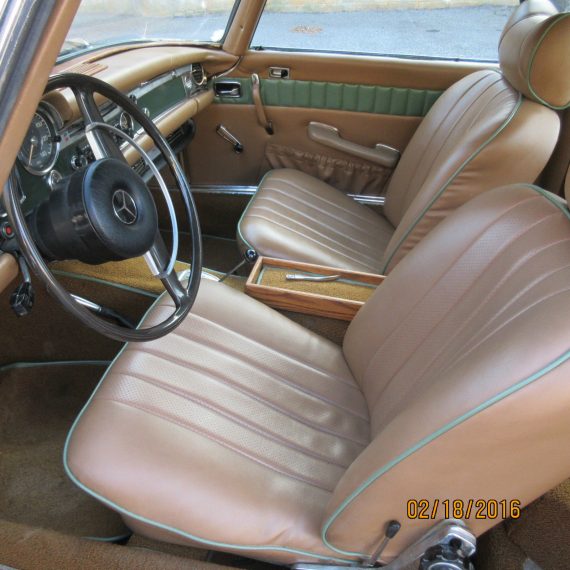 Recently purchased this 71 280 SL from long time owner who had it maintained with a passion. Interior has been redone and is in excellent condition however the seats and door panels were not done to Mercedes specs. To replace the seats and door panels to original leather would cost about $2000.00.
Mechanics: Engine and transmission have been well maintained. Car runs great.
Chrome: Excellent condition
Body: Has had one re-spray and it is in great condition. No signs of rust or wreck.
Undercarriage is very good.
Tires: Michelin tires in very good condition.
This is a great looking , running , and driving SL.
Any questions- call George 404-252-4427.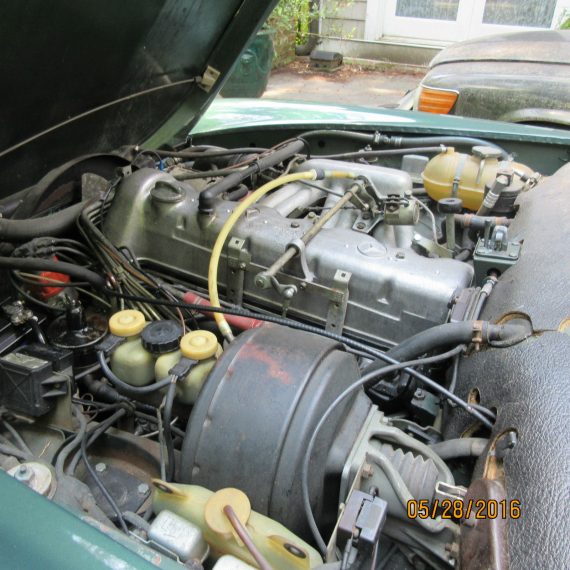 This 1971 280SL isn't a perfect Pagoda. The biggest thing being the interior that was re-done in non-factory materials and colors. The seat piping is color matched along with the carpets and the door cards have a wide stripe of green in them. Not factory in the least but it's not enough for you to turn your nose up at the car. It also looks like the dash has some blemishes on the passenger side. On the outside, the car has it's typical paint blemishes that are noticeable from even a few feet away. The undercarriage looks well used with some corrosion and leaky fluids. In the engine bay, it looks well maintained but has a fair share of cosmetic faults.
My opinion is that this the Pagoda you'd want to buy if you want to drive it regularly. If it gets some dirt on it or gets caught in a rainstorm, it's not a big deal. At the end of the day you can send this off for a thorough restoration to any of the Pagoda specialists around the country and still be able to recoup some of your investment down the road if you ever decide to sell. As far as pricing goes on this specific car, it's not even close to a $100,000 car. It's been run through eBay back in February twice and ended the first time at $52,000 and the second at $51,100. Now that it's convertible season in the U.S. it will probably end higher this time around, but probably not a giant increase from it's February listings.
-Andrew