We all love to see a nice early 911S and the example here is of particular interest as it's one of the very few I have come across in this sort of darker metallic red. I don't know if this shade will be as popular as the pastel colors, especially those like pastel blue or tangerine, but I'm actually really surprised by how good this 911 looks in this color. The darker metallic blues have always shown well on the early 911 design and it appears that the same holds true for red. Here we have a nicely restored Dark Red Metallic 1969 Porsche 911S Coupe, located in Florida, with just over 300 miles on it since its restoration.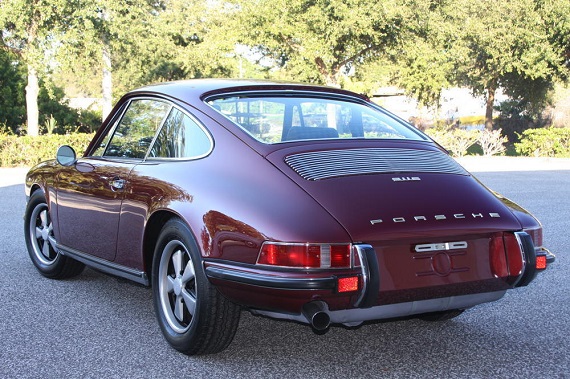 Year: 1969
Model: 911S
Engine: 2.0 liter flat-6
Transmission: 5-speed manual
Mileage: 300 mi since restoration
Price: Reserve Auction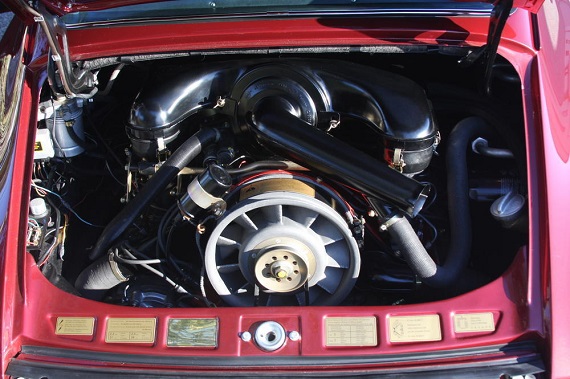 For sale is my metallic dark red 911S. The car is fully restored having undergone a comprehensive restoration in 2012/2013. This was followed by a second round of restoration to correct even the smallest of details. My intent was to make this beautiful little car as close to perfect as possible.

Matching numbers example
Chassis: 119301416
Engine: 6392023

Original and rare color of Metallic Dark Red
Metallic Dark Red (30847)

Original restoration by Porsche National Concours Judge

Porsche COA

won 1st in class at 2014 Boca Raton Concours d'Elegance

The notes and comments from the judges caused me to repair/replace everything they saw as incorrect or an imperfection.
Additional work completed in 2014/2015
replaced door pockets with authentic Porsche pockets
inside door arm rests replaced with authentic Porsche parts
wiring harness replaced
a few small paint imperfections repainted

Roughly 300 miles driven following both restorations.

Current defects that I am aware of include one small paint defect adjacent to the passenger side headlight approximately half the size of a pea. I tried to include a picture of it, but it is honestly so tiny that it is nearly impossible to find in the picture.
A small 1/16 inch crease adjacent to the Porsche crest on the hood. It is so small that I can no longer even find it.
I would rate the gaps an 9 out of 10. They are as good as you can get on 50 year old that has been completely, ground up restored.

Truly, the car has very few flaws. It was my goal to make this a concours winning car. It did that at Boca Raton and there were some very tough Porsche judges there.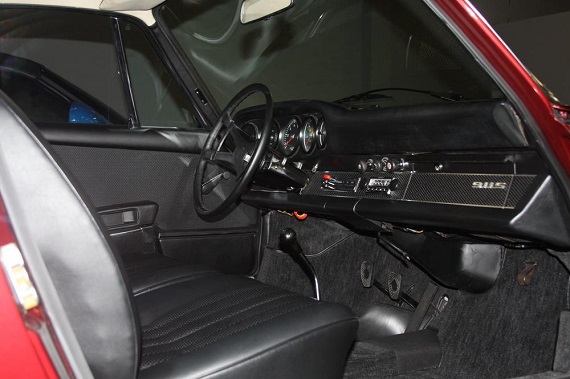 1969 was the first year of the longer wheelbase for the 911. That shouldn't be of particular significance for valuing this car relative to later model years, but it does serve as something to differentiate it from the short-wheelbase 911s that preceded it and which tend to command higher values. That makes this the only model year combining the long-wheelbase with the 2.0 liter flat-six and at times this model year can be the least expensive of those available. Overall the restoration of this 911 looks to have been very well done. The dark red paint shows really nicely and while we don't have much to go on to judge the interior, the little we do see looks in good shape. Values for the 911S have been stable for a while now, but rare colors always attract additional attention. I'm not sure we'll see the $200K+ prices that we might have seen in the past when rare examples came up, but this should still attract a pretty high number. Right now bidding sits at $132,100 and with six days left we should see that continue to rise perhaps to around $170K?
-Rob