Okay, I know we just featured a 3.0CS on Tuesday, but since we're on a bit of a coupe theme this week, I thought this 1972 Fjord Blue 3.0CS was just too nice to pass up. For sale in Georgia, this 3.0CS is in similar condition to the last one we featured and has me wondering just how much longer a good quality E9 will be within reach to the average collector.
Year: 1972
Model: 3.0CS
Engine: 3.0 inline six
Transmission: 4-speed? manual
Mileage: 114,000 mi
Price: $29,500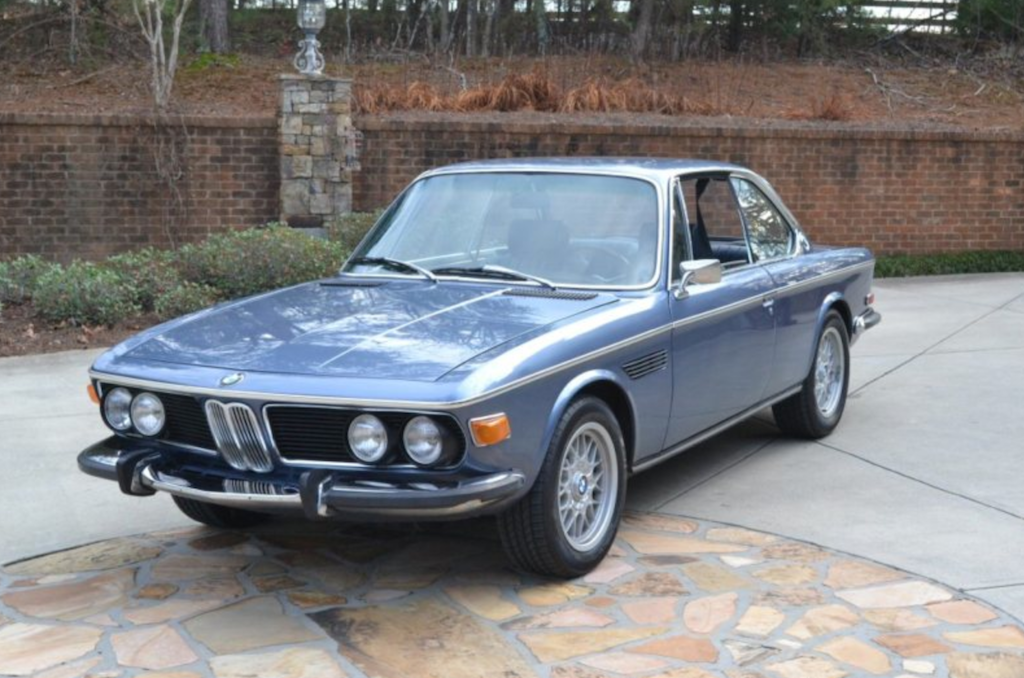 My first car was a 1973 BMW 2002tii and every time I took my car to the shop I use to see several 3.0CS and admired at how nice they looked. Several years ago I decided to put one of these on my "bucket list" of cars to own when the right one came along. For me the car had to be an early example with the attractive chrome bumpers, mostly stock and an attractive color combination (not fire engine red!). The automatics were out of the question. Also I did not want a car with rust issues.

Most BMW 3.0CS suffer severely from rust and this one was in an environment where it survived the "tin worm". The car lived most of its life in California and Colorado and the body is in great condition. The interior appears to be mostly original and quite good for its age. There are some cracks on the seat bottom leather but they do not bother me too much and gives the car some character. The paint is very good for a driver but it does have a few chips and touch ups here and there. The car looks very nice and I get a lot of compliments. I like the look of the early cars, such as this, without the heavy bumpers. Also the Fjord blue exterior with dark blue leather works for me. It has 16″ wheels from a later BMW but came with a set of 14″ inch wheels that I've seen on many 3.0CS. The extra wheels come with the car. I thought about installing the smaller wheels but I am now used to the more modern wheels and have come to like them on the car.

The AC works and car starts and runs as it should. All gauges, including the clock, are ion working order. Build quality is quite good. I must say the design has aged very well and the car still gets a lot of positive comments when I drive it. This car has been very reliable. Only work I've had to do have been maintenance items. In November I had the valve clearances adjusted and the oil/filter changed.
Compared to the E9 featured earlier in the week, this one is a tad bit pricier. It does have the earlier, slimmer bumpers, but there is no mention whether this has the 5-speed manual conversion. From the pictures, I can see the car has a 5-speed gear knob from a later model, but anyone could have stuck on of those on there. I personally like the Fjord Blue over the black 3.0CS, but I certainly wouldn't pay that much of a premium just for a color in this case. While it's not overpriced, a few things need to be addressed with this car, such as the slightly tatty leather on the drivers seat and the headliner that could use a bit of cleaning, if not a replacement. Overall, if this car was a tad bit cheaper, it would be an excellent 3.0CS for someone wanting a driver quality car.
-Paul