The E9 3.0CS is a favorite BMW of ours here at GCFSB. Prices have begun to creep up a bit for good examples, but if bought properly, you can still find a solid driver here or there for reasonable money. Case in point this 3.0CS for sale in California. This car has just over 100,000 original miles, but has had an older respray in its original color, an engine overhaul and the conversion to the coveted 5-speed manual transmission.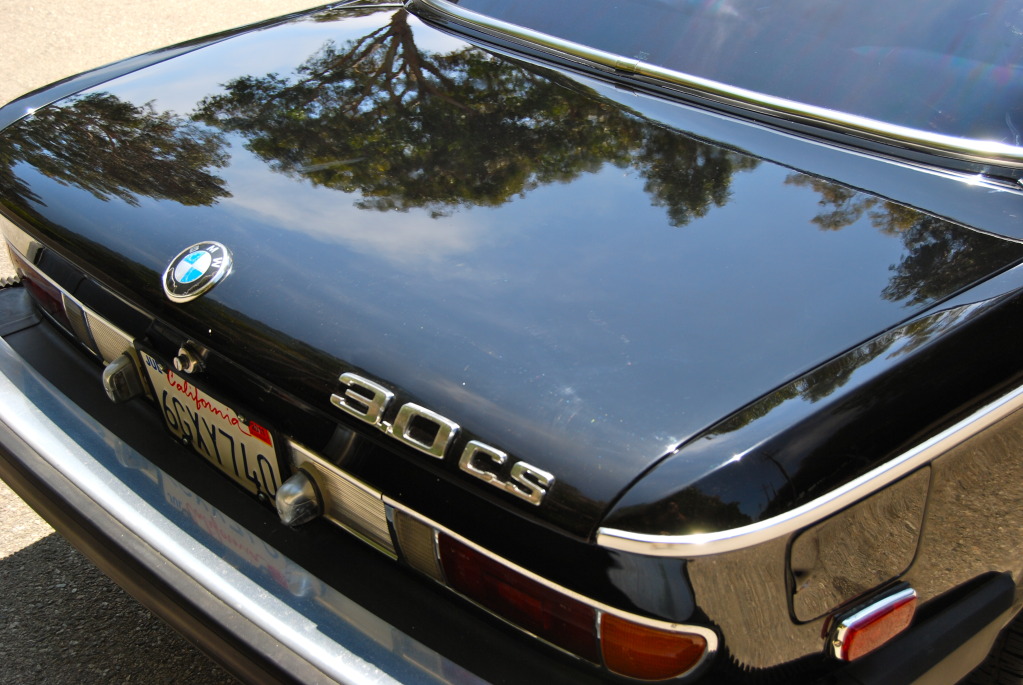 1974 BMW 3.0CS Coupé. With the announcement of the new 3 liter, six-cylinder range in 1971 BMW refined the existing six-cylinder 2.8 cars while retaining many of their most successful features. The sporting and elegant two door coachwork reflected strong Bertone influence while Karmann reworked the chassis which now incorporated much of the suspension detail from the luxury 3 litre saloons. The 2,985cc, six-cylinder, single overhead camshaft engine now developed 180bhp at 6,000rpm. The supremely stylish coupé coachwork was built by Karmann and, in the configuration of the car offered, a top speed of 131mph was on tap with 0-60mph acceleration in just 8 seconds.

This California native and completely rust-free example of BMW's superbly styish coupé, is an original black on black car, and is offered in excellent condition throughout. Showing an original 104,000 miles from new, the car was recently treated to a mechanical overhaul, including cylinder head work, an upgrade to 5-speed transmission, and freshening of suspension, brakes, and steering. The car runs likes new! The 3 liter inline 6-cylinder engine has great power, transmission is smooth with a new clutch, and brakes, suspension and steering are all very taut. All electrical systems work perfectly, including windows and cold AC.

The exterior was repainted some time ago in original black, and is still in excellent condition with great lustre and depth of shine. The Karmann plate on the driver's A-pillar denotes the paint colour, and is stamped '86', which corresponds to black. Original alloy wheels and tires are excellent. Brightwork too. The interior of the car is also in very good condition with little wear to the restored leather seat finishes. Headliner is excellent, the dash top has no cracks. The fully restored wood veneer throughout the car is excellent – restored by a Rolls-Royce wood veneer artisan. The car is accompanied by its original tools, manuals, the original key, assorted spares and substantial file of service records.
The problem with the E9 is of course the cost, especially if you want a good one. If I bought a mint example, I know I'd be a bit intimidated to use it every day, but this E9 strikes just the right balance between rough driver and concours quality show car. It reminds me a lot of the 40 year old Breitling chronograph I own. It has just enough patina for its age, you wouldn't be afraid to use it as intended and it gives others a bit of a signal as to your good taste.
Anyone can go out and buy a new 6 series coupe, but this is a car for those who want to be different and have the patience to care for a vintage coupe. At close to $25,000, we're about spot on for what an E9 of this caliber is bringing these days. With the bonus of the 5-speed gearbox and recent servicing, it would be hard to find a better E9 for less money.
-Paul