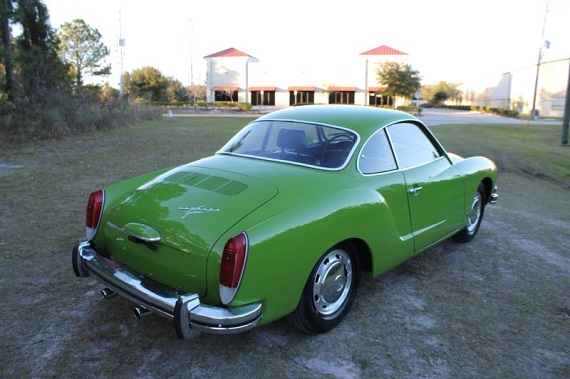 The Volkswagen Karmann Ghia is a car that mystifies me. From my perspective, it's the best looking of the Volkswagen lineup from the 1950s until the launch of the Scirocco. Like the Scirocco, it's really just a more sedate Beetle underneath with a special body; but the looks of that alone really set the car apart. But unlike the Scirocco, which in good shape commands more money than its counterparts as witnessed by the $20,000 example from last week, the Karmann Ghia remains fairly affordable in comparison to the top-tier air-cooled models. If aliens landed with a lineup of a Mercedes-Benz 190SL, a early Porsche 356 and a Karmann Ghia next to each other, you'd have a hard time explaining to them why the Volkswagen was only worth a fraction of what the other two currently are. Yet here it is, a clean and classic Volkswagen coupe with lower miles in great condition for under $17,000: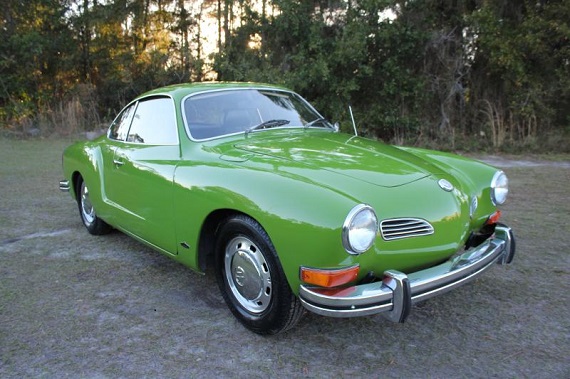 Year: 1972
Model: Karmann Ghia
Engine: 1.6 liter flat-4
Transmission: 3-speed semi-manual Autostick
Mileage: 48,307 mi
Price: $16,495 Buy It Now
1972 VolksWagon Karmann Ghia
Beautiful Color Combination
Auto-Stick Transmission
Single Family Ownership since Brand New
Original MidWestern Service & Sales Dealership Bumper Sticker from Columbus, Ohio
Clean inside and out
Please if you have any question at all, feel free to email me or give me a call at anytime.
407-832-1759.
I am open to offers.
Please allow time for the pictures to upload below. Thanks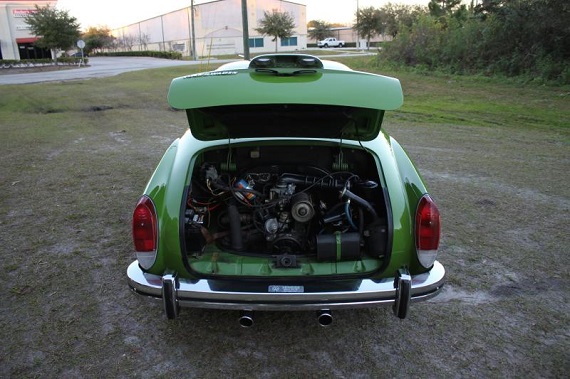 I believe that the color is Willow Green and I've always liked it, though it seldom seems to come to market in the condition of this car. It's hard to tell from the photos and information provided if it's the original paint, but overall the condition of both the outside and inside seem to be excellent. It's also a claimed one-family car which is pretty neat. I make no illusions that the Karmann Ghia is one of the best cars ever made; my parents had one long before I was born and it seems to be one of the few things that they agree on – both saying that it was hot in the summer and cold in the winter, and generally saying nothing good about it. But if it wasn't going to be your primary transportation, things like that matter less and you can revel in the great aspects of the Karmann Ghia – in this case, the looks. It's a way to set yourself apart from the crowd, even within the Volkswagen air-cooled crowd who focus on the Beetle and Van models. Truth told, the Autostick probably wouldn't be the transmission I'd want, but overall this example looks to be far above average for the model. Pricing might be slightly ambitious, but Hagerty places value of a condition 2 car around $13,000 – $14,000, so I don't think it's too far off the mark. For that money, you get the style of the more highly sought Mercedes-Benz and Porsche models at a price mere mortals can afford.
-Carter