Warning!
This post is in our archives. Links in this post may have been updated to point to similar cars available to bid on eBay.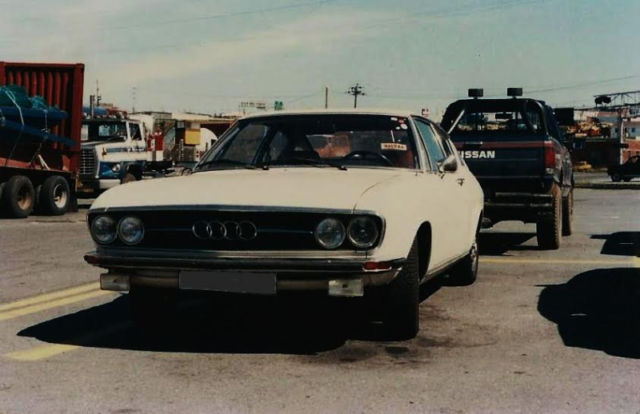 Were it not for the four rings on the front, it would be pretty easy to mistake the Audi 100 Coupe S for any number of other late 1960s – early 1970s GT cars. There's a loose resemblance to the the second generation Mustang, for example, but a much stronger link to cars like the Datsun B210 and original Toyota Celica. Too pedestrian for you? How about the Fiat Dino, Jensen Interceptor, Ferrari 365 GTB/4 and Aston Martin DBS? Indeed, there were many coupes that shared the relative same profile in this era, though truth be told it's not likely that you'll mistake the Audi for a Ferrari once the curves beckon. Underneath, the Coupe S was – after all – a C1 Audi, not known to be the best drivers out there but good cars on the highway. With 113 horsepower fed in this case through a 3-speed automatic, you won't win any drag races. However, it's a sharp looking and rarely seen classic, with only a handful in the Western Hemisphere (there are 5 known in the U.S., for example). That makes this Audi even more rare to see on these shores than a Sport Quattro, for argument's sake. Though it's not as desirable, there is nonetheless a fanbase that love these very pretty early Coupes: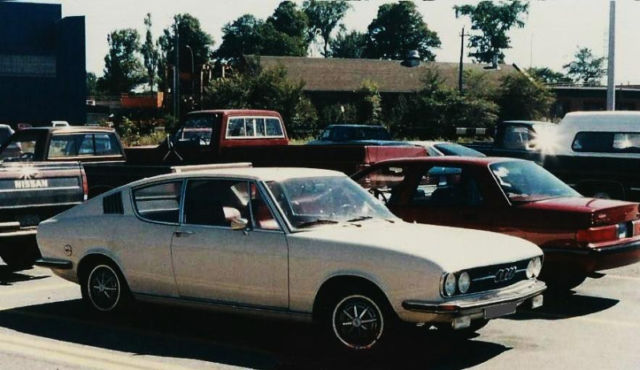 Year: 1973
Model: 100 Coupe S
Engine: 1.9 liter inline-4
Transmission: 3-speed automatic
Mileage: 229,838 km (142,814 mi)
Price: CAN 5,000 ($3,755.22)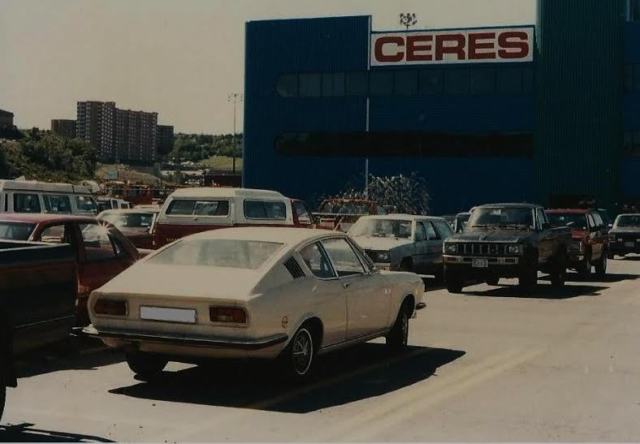 Audi Sport Coupé, 1973 / total 229.838 km / in functional condition.

Engine and gearbox (automatic, overhauled in 1998) are in good

order. Added rarity: 300 of these were already built in 1972; this

model is one of them, with the original Blaupunkt radio, featuring Am,

Fm, as well as Long and Short wave channels. In 1988 the car was

totally stripped and painted 'ivory-white'. The paint was cured in a

special oven for this purpose, rendering the paint extra durable. The

vehicle has two minor damages in the front, easy to repair; the seats

are red (artificial) leather. The car was imported in 1990 from

Germany by me.

Furthermore:

a) the two front wheel bearings need to be replaced, one is available,

type SKF.

b) the rubber sealers (22 mm diameter) in the main-brake-cylinder

have to be replaced, parts are available.

c) metal wire attached to mechanism for opening left (driver-side)

window needs to be replaced.

For sale: $5.000 or best reasonable offer.

The car is stationed outside (north) of Montreal / PQ., Canada.

Contact address: kauheakrapula@rediffmail.com

Once we have been in contact, I will supply phone #; I would

appreciate inquiries of serious / prospective buyers only.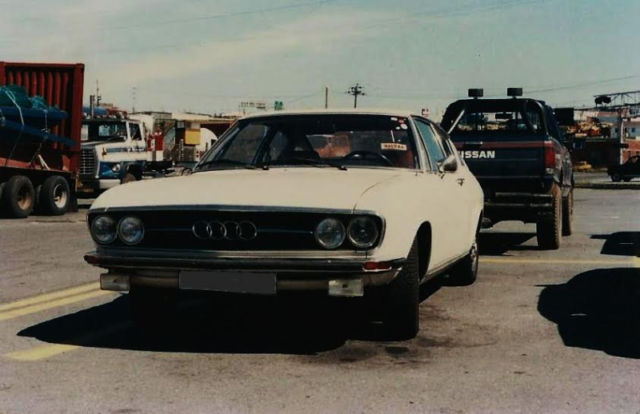 There's not a ton of information, but the real head scratcher is the c.1990 photos that are provided. We can assume that the Chevrolet Corsica in the background was relatively new at the time these photos were taken because – let's be honest – nevermind the Audi, when was the last time you saw a Corsica? Or, for that matter, any of the other late 1970s/early 1980s cars in the background? The Audi looks like it landed in the intro scene from The Fall Guy, and I fully expect Lee Majors to emerge from one of those giant tatty old American pickups. Outside of the mystery of the not current photos, there's a quite inexpensive Coupe S, which for the right person is probably worth the $3,800 gamble. You'll be rewarded not with a stellar driving experience, but with one of the least known yet prettiest classic German coupes.
-Carter