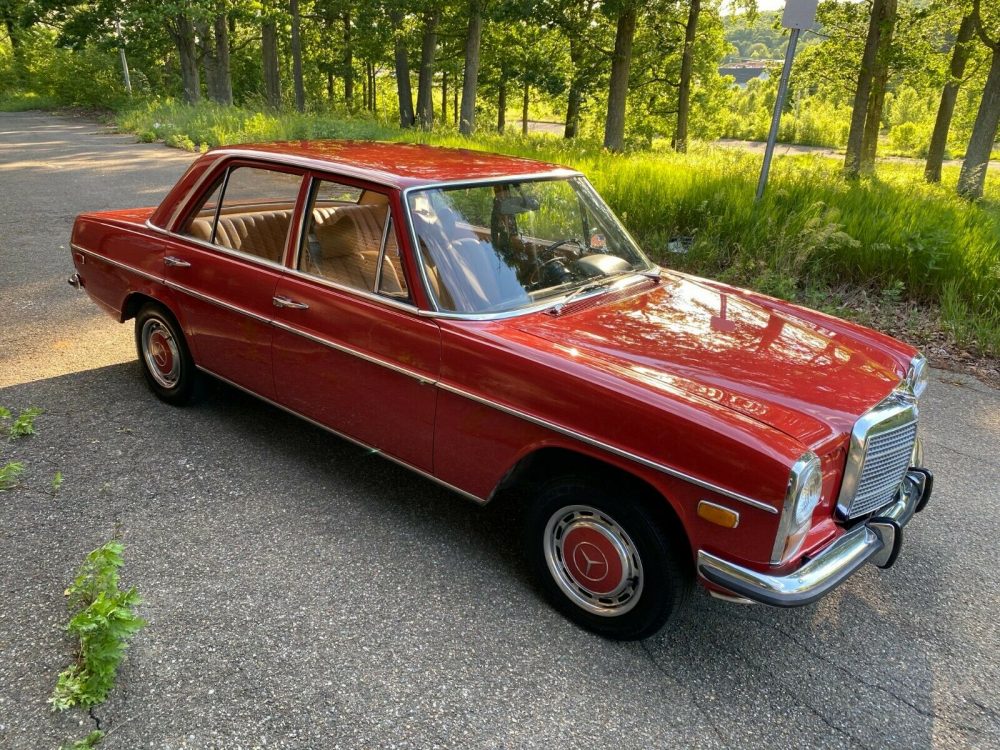 Two weeks ago I took a look the W114/115 coupe and explained that while not the pinnacle of Mercedes-Benz at the time, they still had their place at the time as being a fashionable vehicle with above average quality. The same can be said about the sedan compared to the W108/109, but it seems these even take a further back seat given the next generation that went on to become on of the greatest cars of all time, the W123. Still, these little sedans have their place and can be had for not much money at all, just like today's example, a 1972 220 up for sale in New York. It isn't a prime example by any means, but still has a good look on a very tight budget.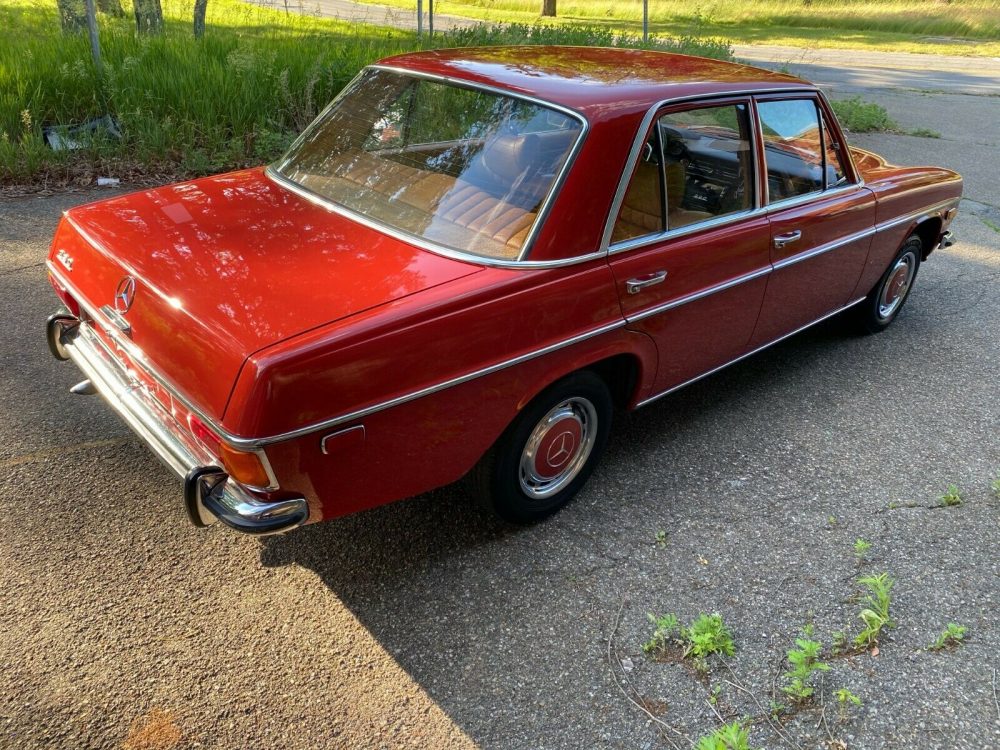 Year: 1973
Model: 220
VIN: N/A
Engine: 2.2 liter inline-four
Transmission: 4-speed automatic
Mileage: Unknown
Location: Middletown, New York
Price: Reserve Auction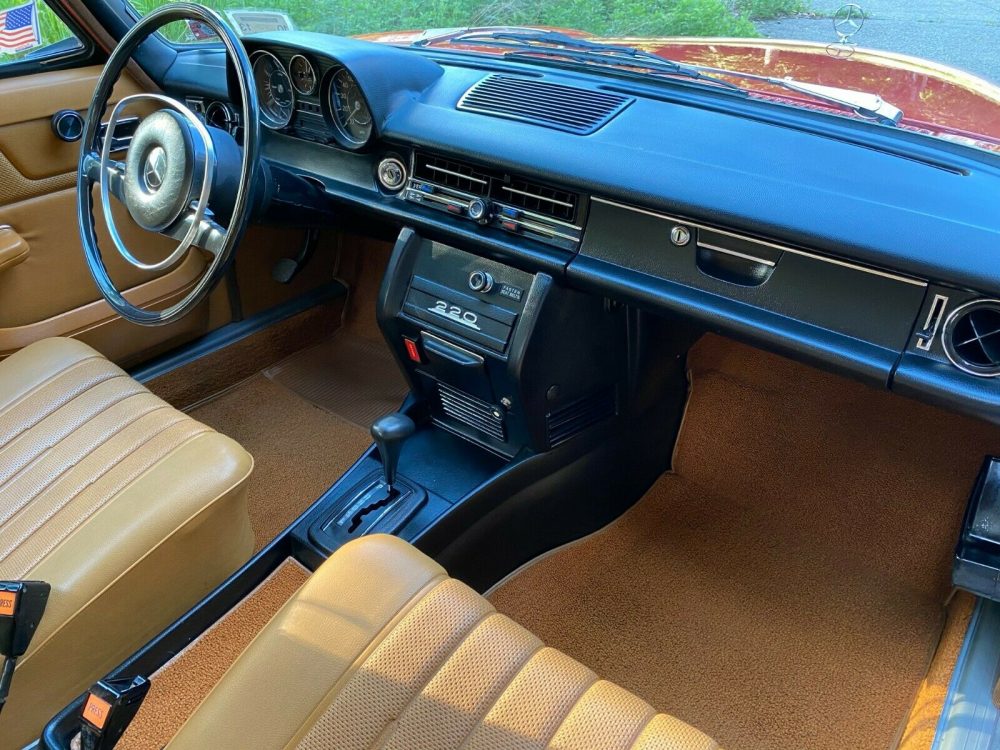 This 1973 Mercedes-Benz 220 shows 101k miles and was sold new in Germany before it was shipped to the US by the previous owner. Acquired by the previous owner last month, the car is powered by a naturally-aspirated 2.2-liter inline-four mated with a 4-speed automatic transmission.

Car is in amazing condition for a 73 and runs great! It does contain small rust spots in some areas shown in pictures. However the body is super clean. The only think I believe it needs mechanically is front struts.

TRUE CLASSIC

Recent servicing by previous owner includes new battery, coolant flush, brake fluid change, rear differential fluid change, transmission filter, transmission gasket, spark plugs, and transmission fluid change.

Feel free to contact with any questions or concerns!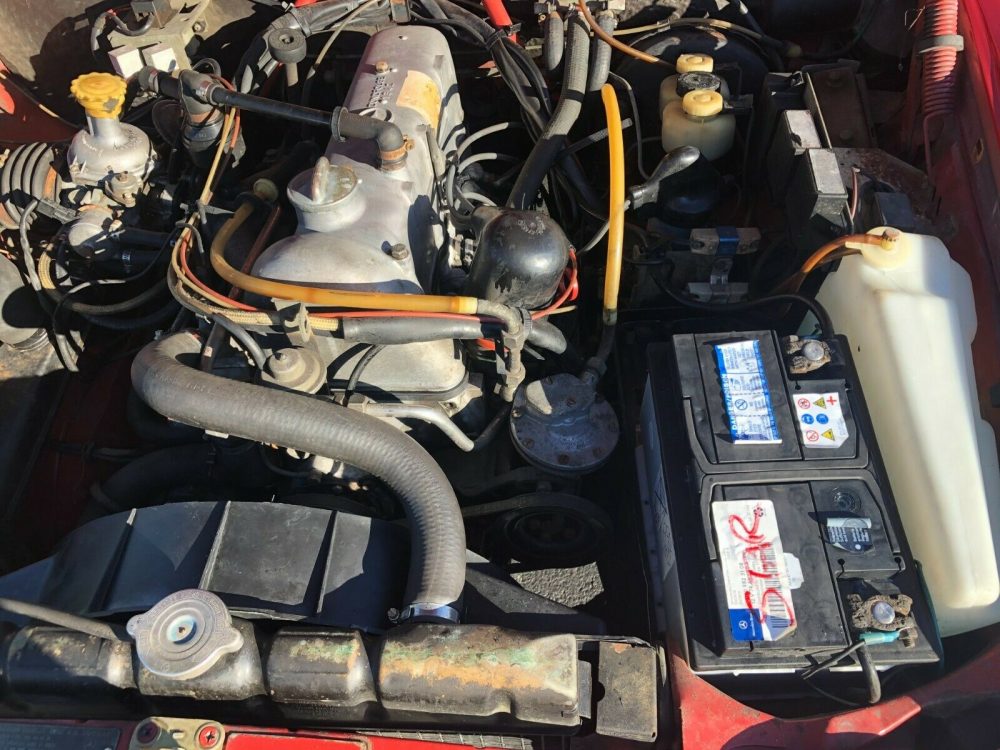 Sadly it looks like whoever repainted this car sometime in the past didn't put in the necessary prep work. There are nasty spots of rust coming up right under the paint in the typical areas as well as the headlight, which is really odd. The interior is actually in very nice shape as almost every W114/115 dash I see is cracked, but this one looks like it was spared. This is a standard 220, which means a carbureted 2.2 inline-four, as opposed to the diesel 220D, which while painfully slow, is a workhorse. I'm not in love with these carbureted cars with this era given their need to be perfectly tuned to used all those much needed horses, so this one isn't much interest to me.
The starting bid on this one is $4,000, and that is probably in the ballpark of what is it worth. The rust is a real killer for this one and combine that with not being particularly loved, that is the result. This could be a fun project for someone, but I think it would get boring after a while. Especially with no radio.
– Andrew