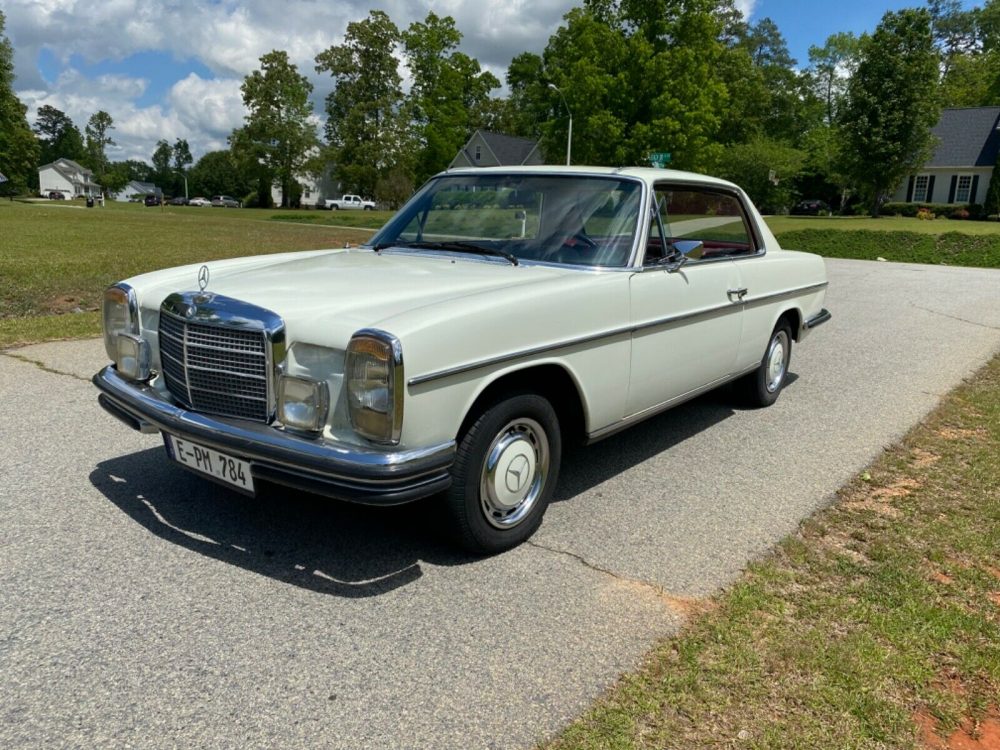 It seems that, to me at least, the Mercedes-Benz W114/115 may be forgotten about, or at the very least overlooked. I can understand it given the W111 Coupes that were being produced at the same time were some of, and still are, some of the most magnificent and quality automobiles ever built. A W111 Coupe has doors that weigh roughly the same as a baby elephant and shut so preciously that it'll slice your fingers clean off if you get them caught. But you won't care because all you'll be focused on is the beautiful burl wood gauge cluster housing. So naturally if you are standing on the lot of a Mercedes-Benz dealer in 1972 and see that interior, then walk over and peek inside today's car, a 1972 250C, you'll probably be a little disappointed. It certainly explains why a W111 Coupe today is worth a boatload of money, and the W114/115 Coupe can be hand for those of us on a budget.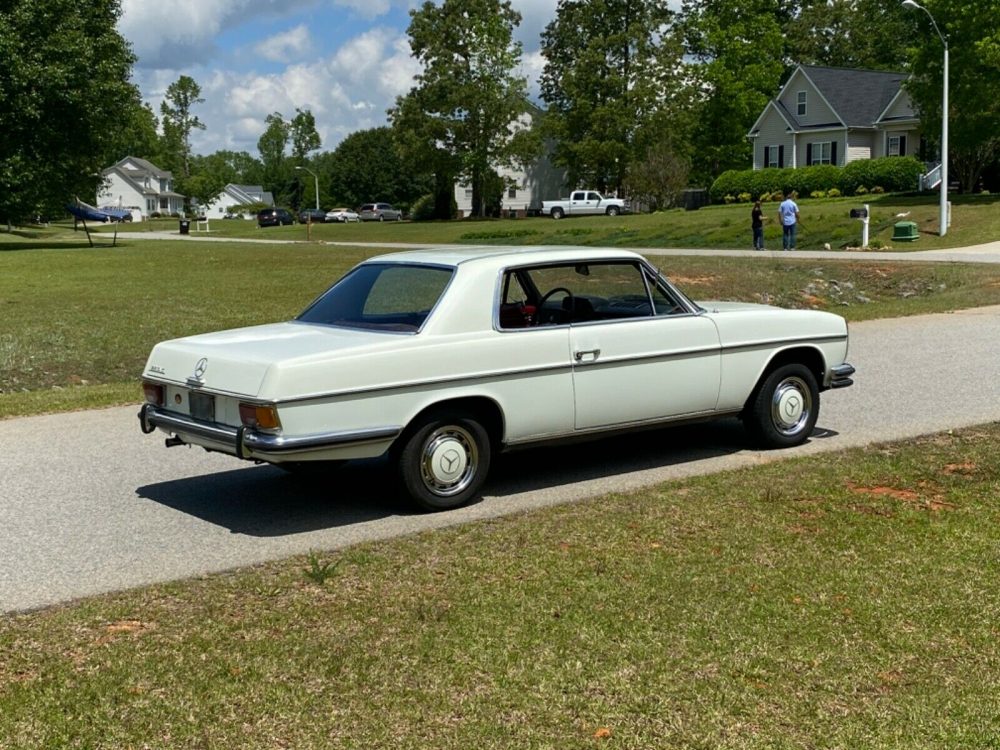 Year: 1972
Model: 250C
VIN: N/A
Engine: 2.5 liter inline-six
Transmission: 4-speed manual
Mileage: Unknown
Location: Garner, North Carolina
Price: $11,900 Buy It Now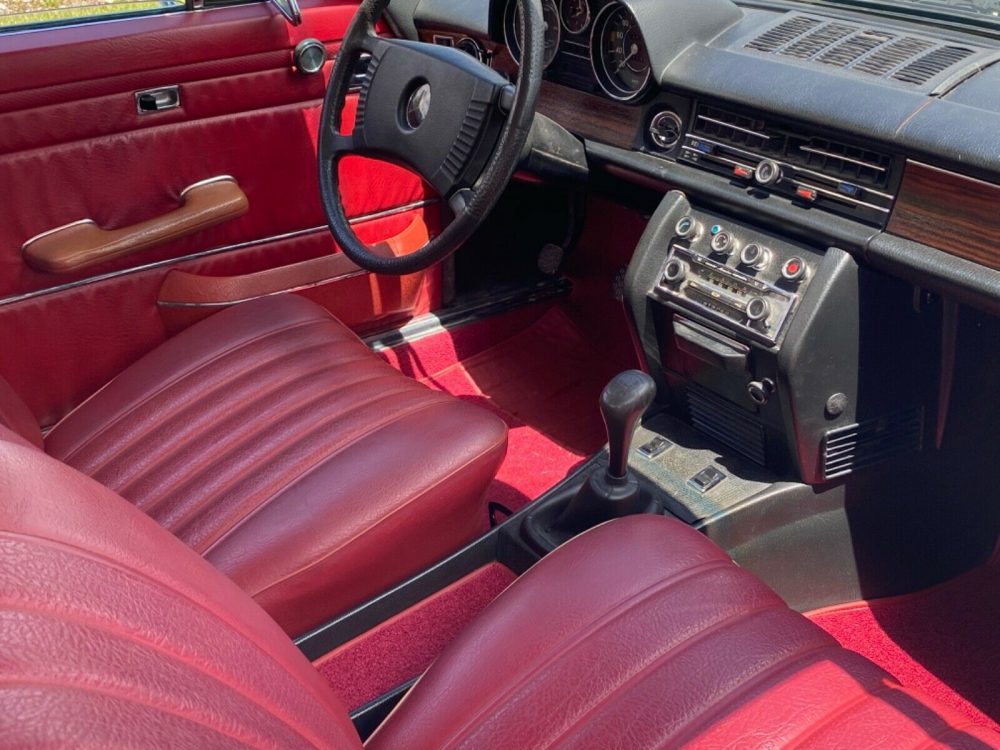 1972 Mercedes benz 250 C coupe low miles show 124000 kilometres that equals to about 70000 miles very rare Euro edition Great color combination white with red interior ,Factory Becker radio , Euro headlights and bumpers
This Mercedes Benz originated in Venezuela, and was imported to the U.S. ten years ago by a local NC collector and restorer. He drove the car, and sold it to a local owner, and bought it back a few years later. The current owner is also an avid collector and restorer. It goes without saying, that this car has been meticulously maintained.

It is equipped with a 2.5L 6 cylinder engine, and 4 speed manual transmission. It has factory A/C that been retrofited to 134 ,not equipped with a sunroof, as most of them were. Power windows work well, and all gauges appear to work. The rear brake calipers, fuel pump and muffler have been replaced by the current owner. A rubber mat was made to replace the carpet in the rear. A dual Weber downdraft carburetor setup, and Crane Fireball electronic ignition were installed recently.
Drives great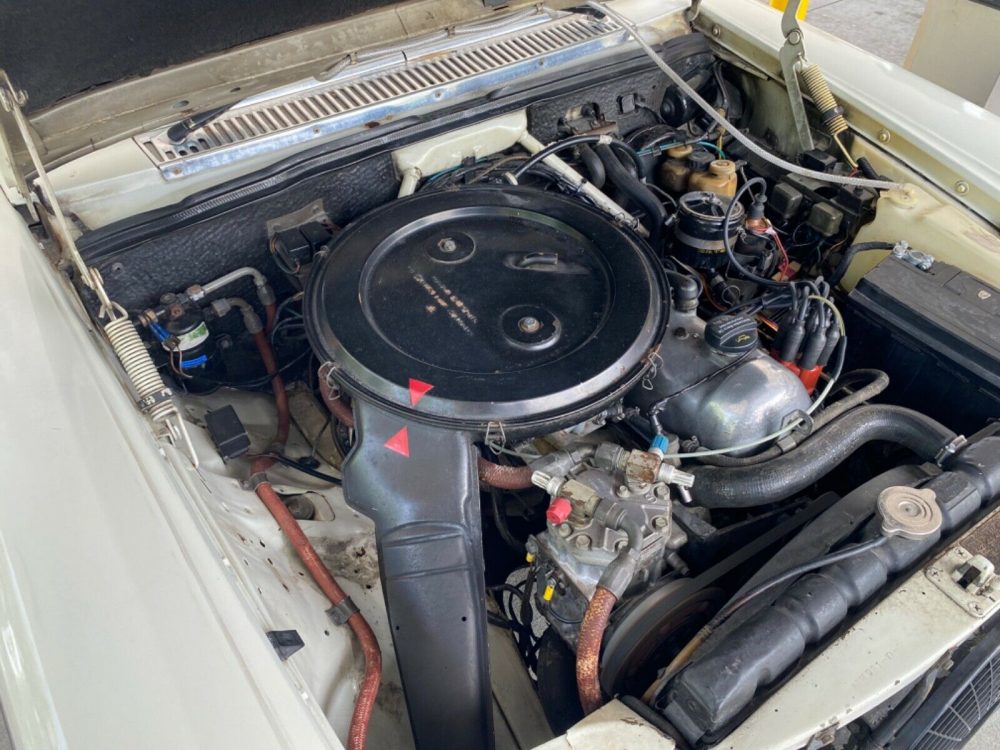 Important to point out that this is the 250C, which is carbureted, and not the more desirable 250CE, which is fuel injected. This specific example is said to have been sold new in Venezuela of all places, which explains why it's a Euro car, then imported just 10 years ago to the US. Its a lovely color combo of a pearl white over red MB-Tex, and the condition doesn't look all that bad. The car seems to be sitting very high for some reason, but maybe that has something to do Venezuelan roads. Inside, it looks a little tired, and unfortunately has a cracked dash that seems to plague almost every W114/115. Still, I think this lands right square in the middle of the "driver" category.
The one is priced just under $12,000, which I think is a little high. $10,000 seems to be the sweet spot for used examples of the carbureted versions. They haven't really moved from there in a good awhile and as always, only the best are sought out by collectors for high dollar amounts. Still, I think if you could somehow get this one around $10,000 it wouldn't be a bad play at all. You certainly aren't going to lose any money on it.
– Andrew