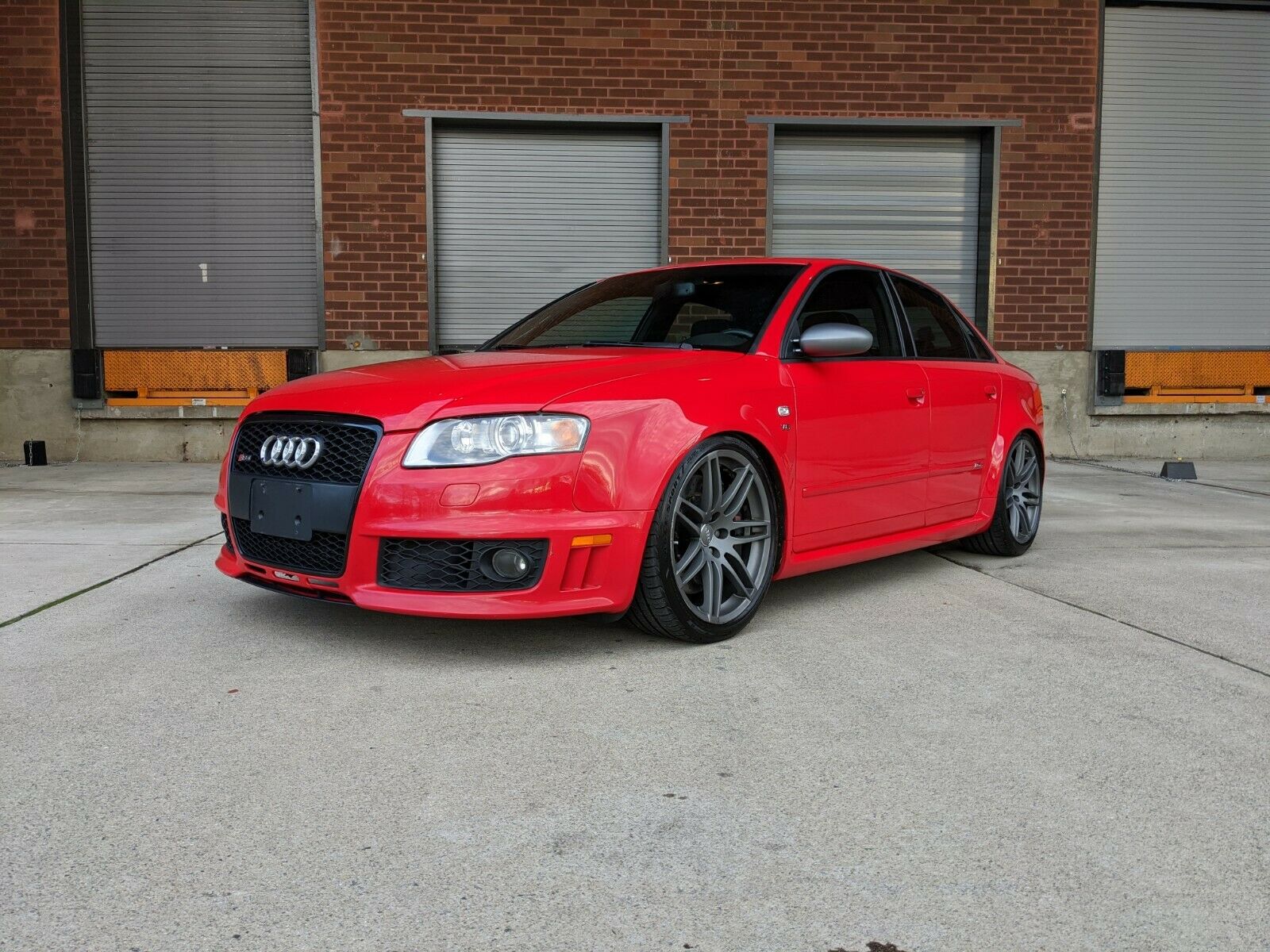 For some time, I've generally ignored the B7 RS4. This probably comes as a surprise, as being an Audi fan it should be a natural favorite of mine. They look good, offered uncompromising performance, and – while expensive when new – in predictable fashion they became much more affordable recently.
But it's also an expensive car to maintain, and residual values from the first and second crop of owners has dropped down towards the point where third-tier owners are getting into them. The problem is that if you're thinking about buying one of these long term, you may be better suited buying one before the typical scenario occurs with these cars – prices drop, people that can't afford to maintain them well buy them, and when you finally get one it's an uphill battle to try to keep it going.
Recent sales of great condition, lower-mileage RS4s have been trending upwards, with prime examples hitting betweem $35,000 and $45,000 over the past few months. So it's tempting to consider one with a few more miles than average to save a few dollars. But is it worth it?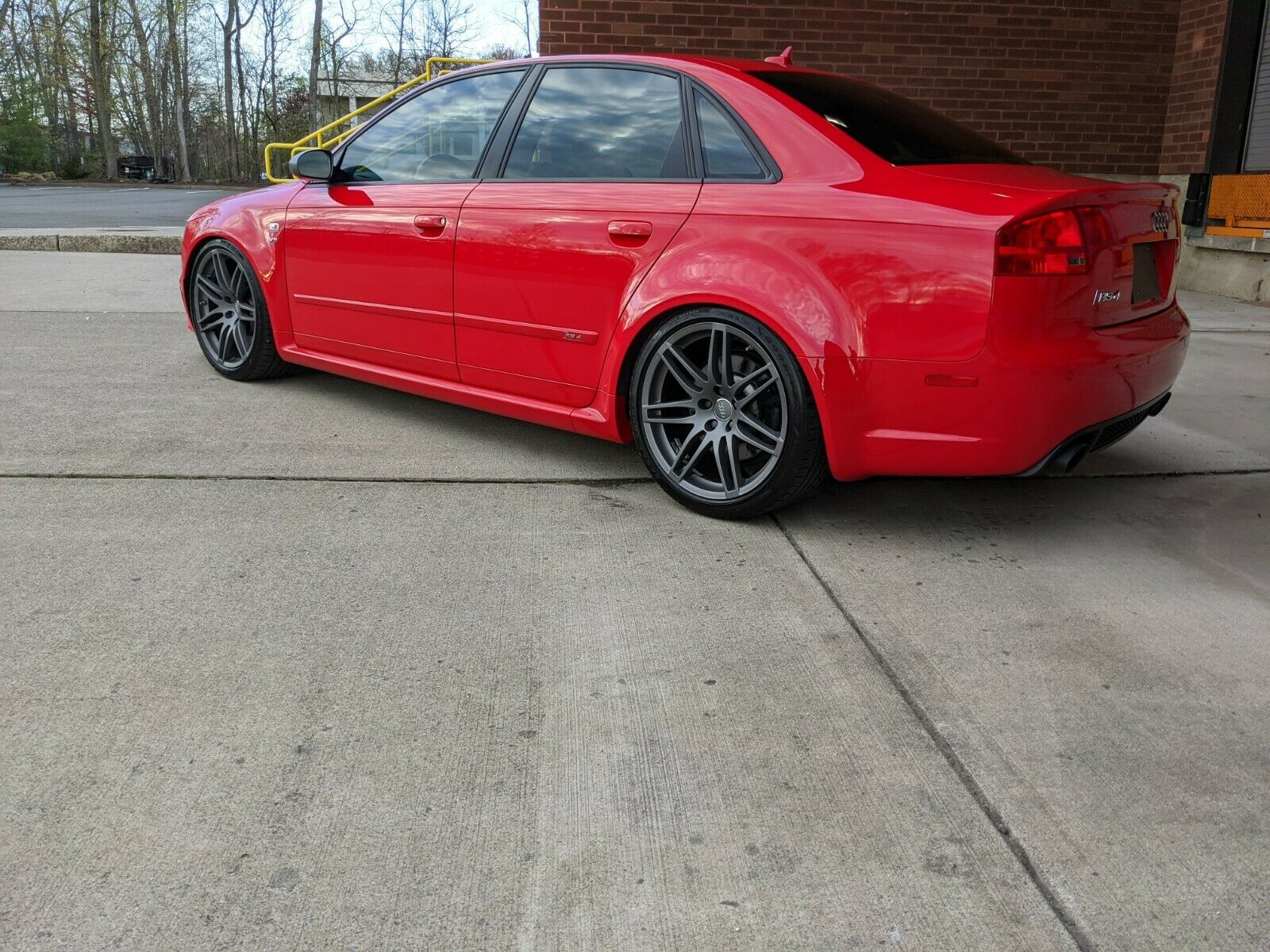 Year: 2008
Model: RS4
VIN: WUADU78E48N901646
Engine: 4.2 liter V8
Transmission: 6-speed manual
Mileage: 144,390 mi
Location: Oradell, New Jersey
Price: Reserve Auction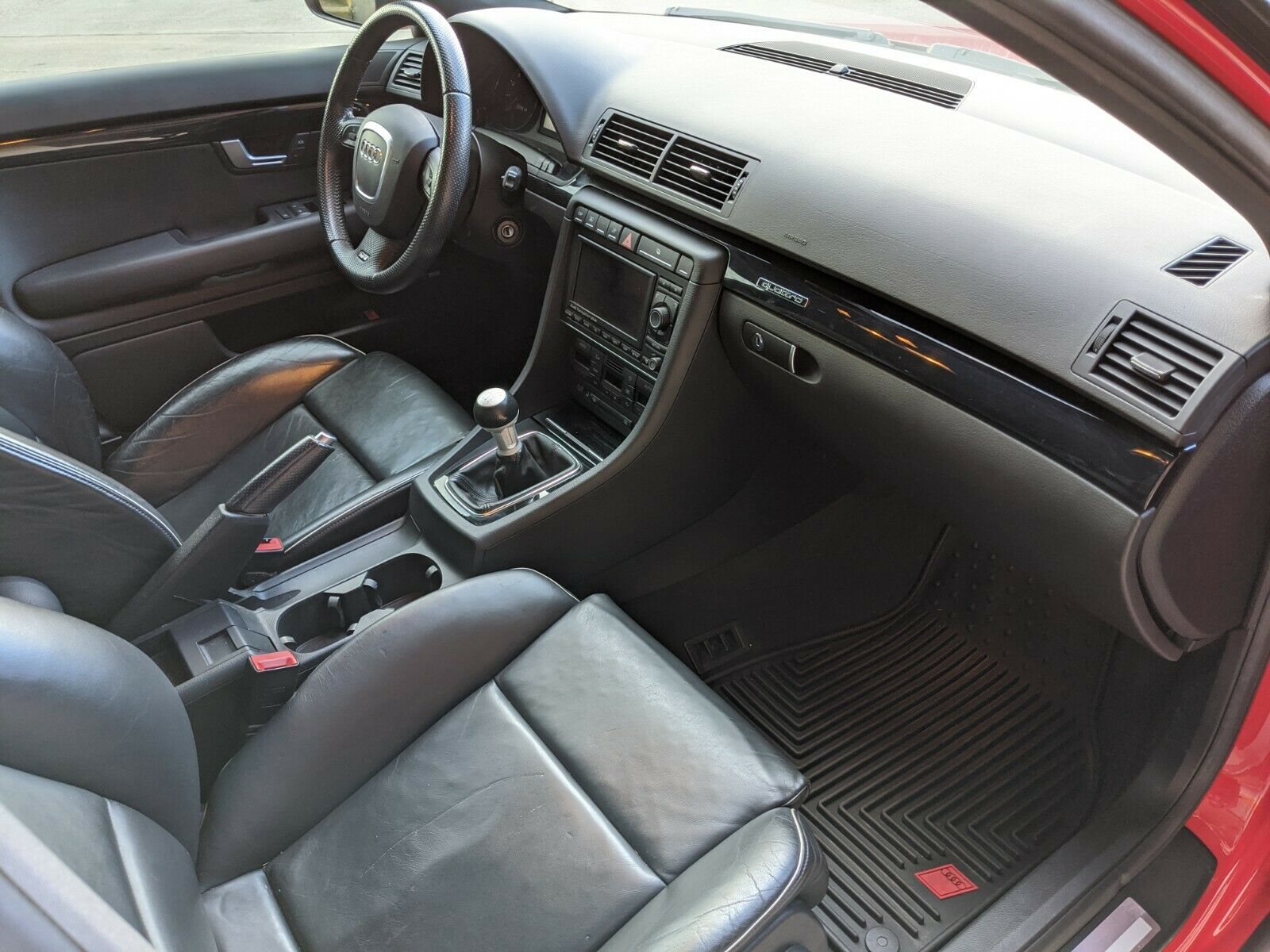 One of 44 made in 2008 in Misano Red. It is beautiful and really hard to find!

The car also has the following options:
Titanium Package
Premium Package
iPod Connector

In addition, this car has heated seats front and rear, leather, sunroof and bluetooth.

For those of you in the know, the factory DRC suspension is extremely problematic. This car has been upgraded to KW V1 coilovers in the past 1000 miles, thereby eliminating the problematic factory suspension. The car handles extremely well and drives great.

Other maintenance recently done includes:

Trans and differential service
New rear TPMS antenna
New washer fluid bottle
New OEM Audi windshield

Any other questions, feel free to message me.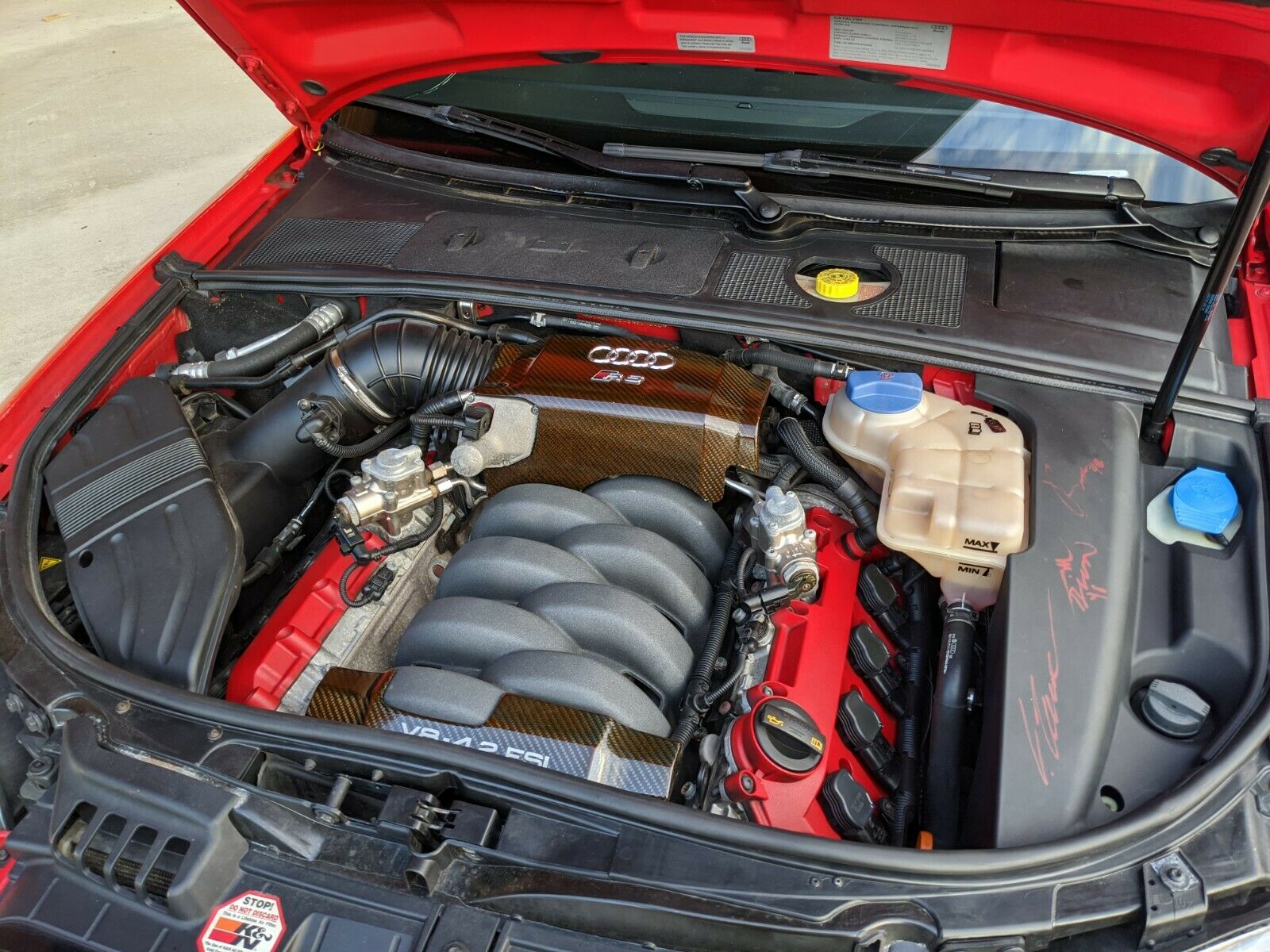 If you feel like you don't see Misano Red on the Audi RS4 often, you're not wrong. Just 109 are known to have made it to the US between 2007 and 2008, accounting for roughly 5% of production. The seller claims this is one of 44 for 2008, which seems pretty believable. The Titanium package is equally rare, too – with only about 8% of RS4s so equipped. In all, that makes for a pretty rare bit of kit. It's got some expensive coilovers, and some maintenance disclosed – though the expensive bits – variable intake flaps, carbon cleaning, and so on aren't disclosed.
At the end of the day, this car offers a lot of performance, and performance doesn't come free. It looks like a nice example overall, and should trade toward the lower-end of RS4 prices because of its mileage. That should mean around 20k or maybe even less, though the color could pull it up. It might be worth it to jump in for a year of more affordable RS4 ownership before the big bills hit.
-Carter