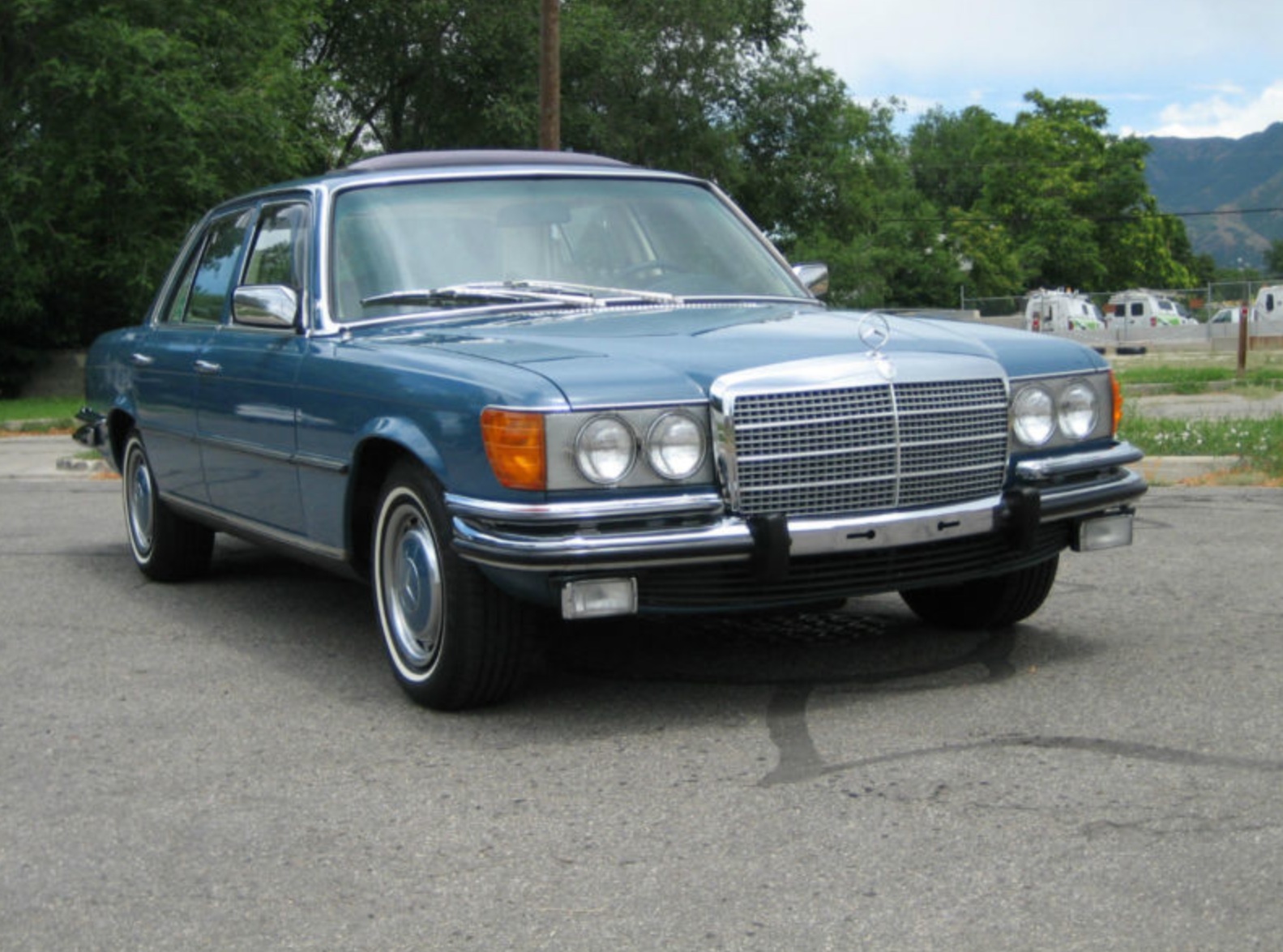 The 1970s weren't the best times if you were a car enthusiast. Ever tightening emissions and safety standards left automakers scrambling for solutions while a gas crisis shifted consumer focus towards smaller cars, eschewing the larger engines and higher horsepower ratings of yore. Mercedes-Benz decided to meet the challenge of a changing landscape head on by introducing two new models in the early part of the decade and continuing their drive to innovate and embrace new technologies. While the R107 SL introduced in 1971 lived on for many years and is gaining classic status, the W116 S class has faded away into distant memory for most.
This is rather unfortunate, as this was the car to formally launch the S class moniker and brought the styling of the big Mercedes saloon into the modern era. This car also offered luxury car buyers features not found on comparable sedans, such as anti-lock brakes (a first for Mercedes), reinforced crumple zones and a gas tank located above the rear axle for safety. This was enough to catch the critics' eyes and allowed it to snag the European Car of the Year award in 1974. This early W116 is nice in that it features the short-wheelbase, the V8 engine and the earlier, slimmer bumpers, lending it a bit more grace than the later versions with larger bumpers. This car brought to our attention by our reader Mark has been in one family since new and rarely do you find them so well preserved.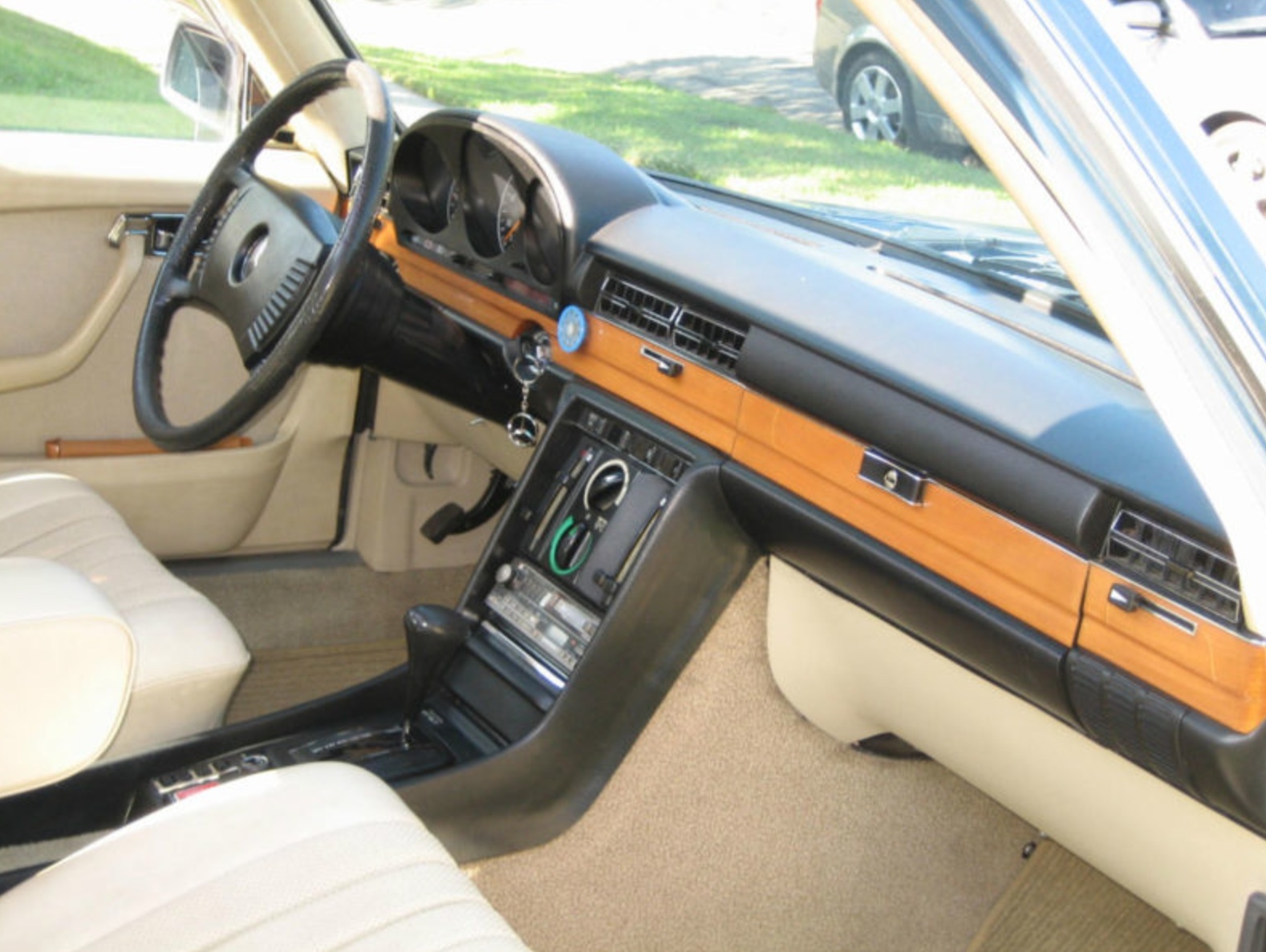 Year: 1973
Model: 450SE
Engine: 4.5 liter V8
Transmission: 4-speed automatic
Mileage: 32,023 mi
Price: Reserve auction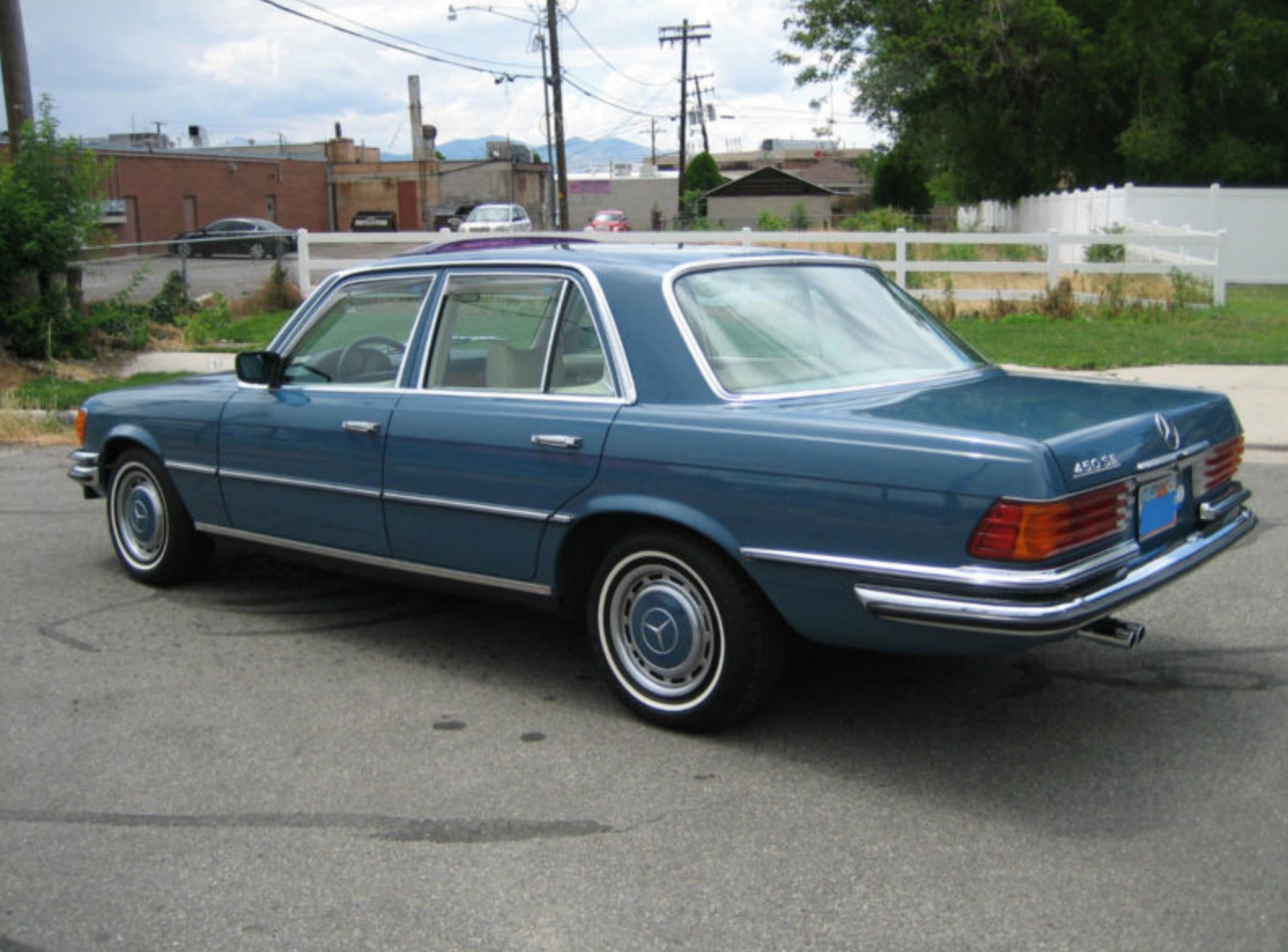 Immaculate 1973 450 SE, classic and rare interior/exterior color combination. This car was purchased new by my father in 1973 and has been meticulously maintained, cared for, and garaged its entire life. He passed the car on to me and I have decided to sell it since I never drive it. Since I received it in 2008 I have put less than 1,500 miles on it. It is too nice to sit in a garage, it should be driven and enjoyed.

Power windows, sunroof, cruise control, A/C, and central locking system all work. The car is mechanically fit and there are no issues or repairs that need to be performed. I have over 190 photos of the car on Fotki, under the album name "73 Mercedes 450 SE." To find them go to Fotki.com, in the upper menu bar select "search", then select "find members", enter the name "kgmslc2010", select "kgmslc2010", and then you will find the photo album on the right side of the page.

As the photos show the car is in great shape and has been well cared for. I tried to take several photos in various sunlight to make sure all aspects and condition of the car have been shown. There are some nicks and scratches which I photographed. For a 40 year old car it is in immaculate shape. Here is a list of things I have repaired since I received it in 2008. New: windshield, starter, battery, tires, fan belts, cold start valve, and freon recharge in 2009.

In full disclosure the odometer on the car currently shows 122k miles. The original odometer worked intermittently, I replaced it with one that works, however it shows less than actual miles. I have documentation on the Utah inspection report from last year indicating the car had 158,540 miles, as of 5/25/2012. I drove the car less than 200 miles last year. I did not renew the registration this year.
This car does have its minor faults, but considering how old it is, it's in rather impressive shape. The color combination isn't the most subtle, but it's more tame than some of the bright colors offered by Mercedes in the 1970s. Given the condition, mileage and one family owned status, I'd suspect this one should pull somewhere in the $6,000 to $10,000, as the very best W116 of this vintage might stretch into the $15,000 to $20,000 range. Throw a set of Euro spec headlamps on this one and surprise yourself at how well these classic Mercedes cope with the modern day driving environment.
-Paul