There were two main complaints about the 1987 Porsche 924S I wrote up last week – it was too expensive, and it was an automatic. In response to both points, I'd like to revisit a car we featured back in May that remains for sale on eBay. With a more reasonable entry price, the desired 5-speed, and more stylish although not original Design 90 wheels, this 1988 Porsche 924S Special Edition ticks the right boxes if you prefer to fly low on the Porsche ownership radar. This car also epitomizes how the 924S is misunderstood and unappreciated – were they to change the name from "Special Edition" to "Club Sport" (which it effectively is) I really think it would be priced higher and snapped up more quickly. As a friend once told me, it's not really a special edition unless someone knows why it's special! As it sits, though, it remains a performance bargain that will provide lots of driving enjoyment for not much investment, especially with the opening bid now below $6,000.
– Carter
The below post originally appeared on our site May 8, 2013: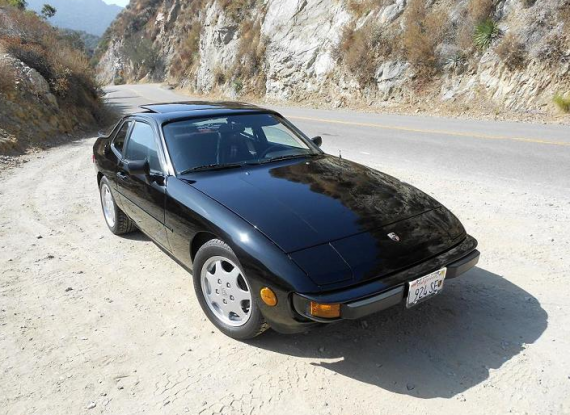 One of the great things about writing for German Cars for Sale is learning about the myriad esoteric special editions produced by our beloved German manufacturers. From the relatively-mundane (Audi Allroad US Ski Team edition, anyone?) to the extreme (How about the E30 M3 Cecotto?), they are the funny bits that keep us car nerds hunting for more. Today we have a special edition of one of the most unloved Porsches ever produced. The 924 came in to provide a basement for the company line as the 914 and 912 were phased out. Using the front-engine platform that led to the 944, the 924 earned its derision by offering just 95hp at the outset. Even if it was 30 years ago, the ongoing horsepower wars make this number seem unbelievable.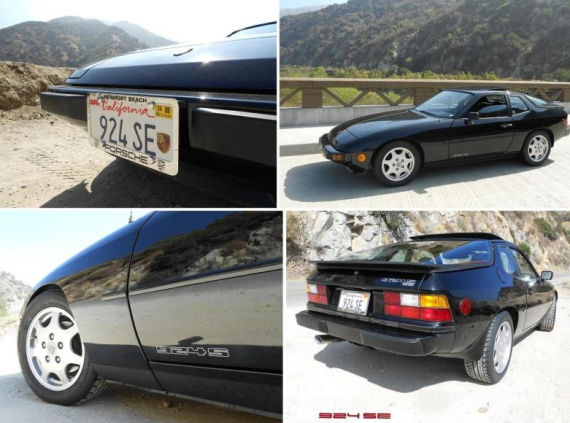 Luckily, today's 924 is not one of the first models. In fact it is from the final year of the 924 which brought the 944's full 160hp and is the most special US production code M756, indicating the 924S Special Edition. Following Porsche's ingenious recipe of removing content (they even deleted the passenger side mirror, huge weight savings), improving suspension and upping the price, the SE was the hottest version of the least-cool Porsche. While the 924 may not be loved in general, the SE is an interesting piece of obscure Porsche knowledge that is most likely a blast to drive.
Year: 1988
Model: 924SE
Engine: 2.5 liter inline-4, 160hp
Transmission: 5-speed manual
Mileage: 72,000
Price: $8,000 starting bid, no reserve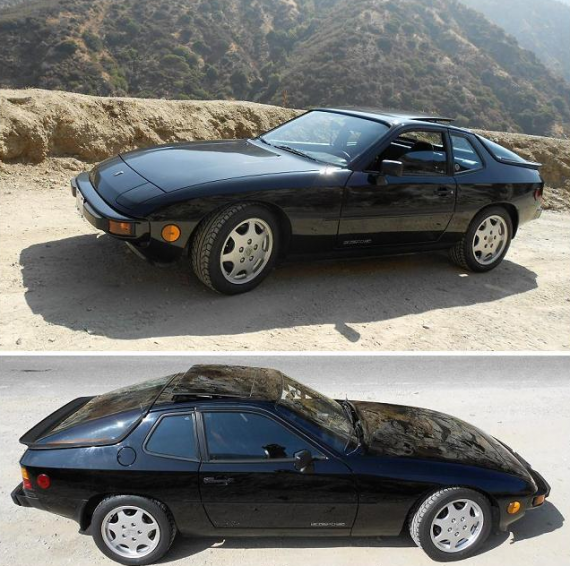 25 year old classic Porsche

1 of 500

Unique and rare for the true collector, Porsche 1988 924S Special Edition.

Produced to celebrate the 250000th Porsche 911 produced.

In 1988 Porsche reached a big milestone by building its 250,000th 911. For this occasion a limited edition of no more than 500 special edition "924 S-SE" for USA

– Original mileage / only 72,000 miles

– M030 sport suspension package with commemorative plaque and interior Ferry Porsche autograph.

– Garaged all its life in California with excellent service and inside smoke-free.

– Full documentation and Porsche specialist books.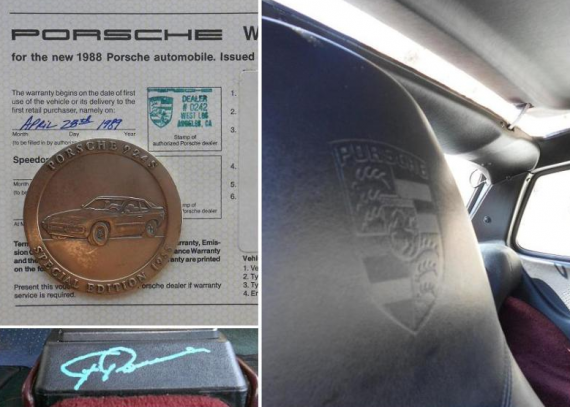 "For the true collector" indeed – once you've collected every other Porsche, try the 924SE! In all seriousness, with 72k miles and bidding starting at $8k, you could do a hell of a lot worse. The lack of interior shots leads me to believe this SE suffers from the worn-cloth issues common on these, so I wouldn't buy it sight-unseen. No reserve means this could potentially be had for less than $10k though, which makes it a very interesting value proposition over a good 944 and scores a few extra rarity points.
-NR