Warning!
This post is in our archives. Links in this post may have been updated to point to similar cars available to bid on eBay.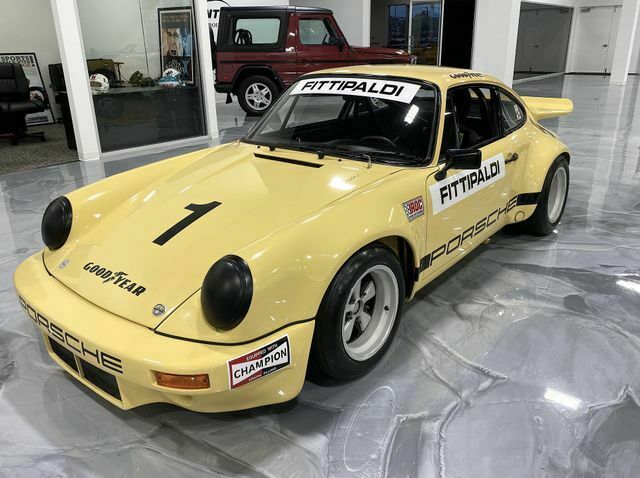 The year was 1973, and maverick racer Roger Penske had an idea. He commissioned Porsche to build him 15 identical 911 Carrera 3.0 RSRs, each one in a unique shade, and then created the International Race of Champions – IROC for short – comprised of F1, NASCAR, Can-Am, and IndyCar stars at their peak to come together in equal equipment and see just who was best. Four races were run in total between 73-74, with some of the biggest names in the history of motorsport competing wheel-to-wheel in the vividly-toned 911s. Names like Denny Hulme, Richard Petty, Peter Revson, and upstart Mark Donohue piloted against Formula 1 1972 champion Emerson Fittipaldi, who drove the Sahara Beige car you see here. This chassis went on to be raced and modified by a few subsequent owners, and was restored back to its original configuration in the mid 2000s. Now, it can be yours – for a price.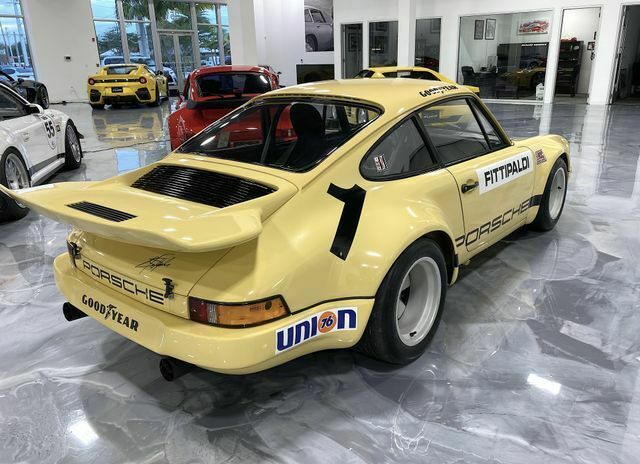 Year: 1973
Model: 911 Carrera 3.0 RSR IROC
VIN: 9114600100
Engine: 3.0 liter flat-six
Transmission: 5-speed manual
Mileage: "225" mi
Location: Boca Raton, Florida
Price: $2,200,000 Buy It Now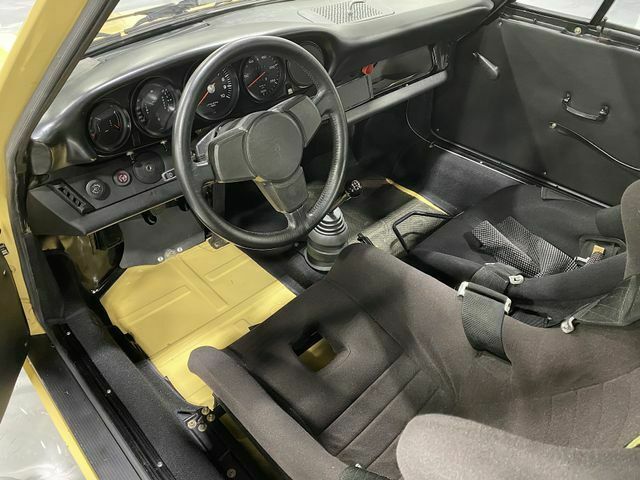 Vehicle Description
Own a piece of history. 1973 911 IROC RSR

In 1973 the International Race of Champions (IROC) was created. The concept was to have 12 drivers from different driving disciplines race identical cars to see who was the best. The first series was done using 1973 Porsche 911RSR's specifically designed for the purpose.

15 cars were made, 12 for the drivers and 3 spares. The drivers were: Mark Donohue, Peter Revson, Bobby Unser, David Pearson, Richard Petty, AJ Foyt, Emerson Fittipaldi, George Fullmer, Dennis Hulme, Bobby Allison, Gordon Johncock, and Roger McClusky.

Each car was painted in a unique color, to take advantage of the fairly new color TV's in peoples homes.

This is the Fittipaldi car. Originally brought into the US and owned by Roger Penske, the chain of ownership is unbroken, and includes ownership by drug lord Pablo Escobar who raced it with 935 bodywork (photos can be found on the internet).

This is also the only IROC RSR with IMSA racing history as well, when it was owned and campaigned by John Tunstall.

These cars very rarely come up for sale, the last 2 being the Donohue car, and the Revson car which was sold by Jerry Seinfeld for $2.31 million.

Professionally restored. Ready to race or to be added to your collection. Full documentation and many more photos available.

For more info call, email,
or stop in to see it in person.

More information:1974 IROC RSR 877-894-4420

The IROC RSR's are an interesting and exceedingly rare car. Only fifteen were produced by Porsche but they were unique to both the 1973 RSR and the 1974 RSR's sharing features of both models which left the IROC RSR in a configuration all its own. The IROC was fashioned after the new for 1974 "short hood" body style versus the 1973 RSR's "long hood" configuration but used a rear deck lid that was all its own. Both the IROC and the 1973 RSR shared the five lug Fuchs wheels with the High Butterfly style injection but instead of 2.8 liters of displacement of the 1973 RSR the IROC had the same 3 liter displacement as the "customer" 1974 RSR's that used the Slide Valve Injection and center-lock BBS wheels?These differences and shared features between the 73 and 74 RSR's models coupled with the low production of 15 cars total being built for a specific race series make the IROC the rarest of the early air cooled RSR's
.
The International Race of Champions was a developed by David Lockton in 1972 with a format consisting of identically prepared race cars being driven by champions and top drivers of varying racing series. The idea being that the best driver would prevail. With the help of Roger Penske the fifteen identically prepared 1974 Porsche RSR's were provided for the first season of the IROC Series. Twelve drivers would compete for the Championship while three of the cars where left in reserve.

The first three elimination races where held at Riverside International Speedway in October of 1973 over one weekend. At the end of the weekend a points system would eliminate six of the twelve drivers and those six drivers would meet for the finally at Daytona International Speedway on April 14th, 1974.

Chassis 877-894-4420, the Sahara Beige car, driven by the hugely popular Emerson Fittipaldi qualified on pole for the first IROC race at Riverside.?Fittipaldi had won the 1972 season Formula One Championship at the age of 25 making him the youngest F1 Champion ever at that time. He went on to win another F1 Championship in 1974 and also became the oldest driver, at 47 years of age, to win the Indianapolis 500 in 1993, a race he had also won in 1989 along with the CART Championship

This IROC RSR will always be referred to as "The Fittipaldi car". Unfortunately "Emmo" was a few minutes late for the drivers meeting and was penalized and started 11th in the inaugural race. However Emmo, being Emmo, quickly moved through the field but unfortunately went off track and developed a fuel leak and retired from the first heat.

Since there were three reserve cars the Fittipaldi #1 was not raced for the rest of the weekend or at the finally in Daytona.

Initially these IROC Porsche's were sold to Penske Productions by Volkswagen of America, Inc. Porsche Audi. Penske did not need 15 cars for Daytona as there was a one race finale with the six top points drivers. Subsequently this IROC was sold on October 31st to the well-known North Lake Porsche Audi just four days after Fittiapldi raced it at Riverside.

In March of 1974 North Lake sold the IROC to T. & C Racing, Inc. in Sarasota Florida.?T & C was John Tunstall. Tunstall was a privateer who ran a reduced IMSA schedule which was common for those times. He competed in many IMSA races including the Sebring 12 Hours on two occasions and once in the Daytona 24 Hour race with his best showing at the 1976 running of the Sebring 12 Hours capturing a 23rd overall.
Charlie Kemp also raced the car in 1974 earning top ten finishes at Mid-Ohio and Lime Rock.?It is believed the last race for this IROC in the IMSA series was the 1978 running of the Daytona 24 Hours.

It was subsequently owned and raced by famous Drug Kingpin Pablo Escobar.

After a long period of storage this IROC was fully restored to its IROC Fittipaldi livery. The Fittipaldi car is also fortunate to have excellent documentation including the Assignment from Volkswagen of America to Penske Productions, North Lake Porsche and John Tunstall.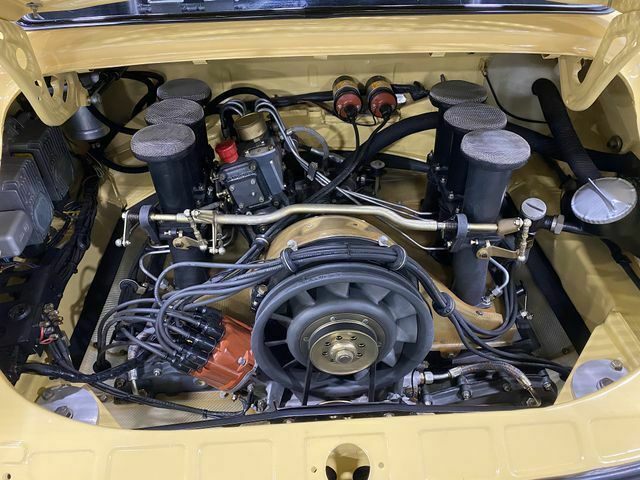 Wow! If yesterday's resto-mod 911 Turbo was a bit of a letdown, these IROC cars always buoy my love for the old 911s. Simply put, this is about as iconic as it can get – even in ho-hum beige. The market on these classic race cars really took off after the mid-2000s, with the best examples shooting through the roof. Still, this restored one only sold for $875,000 in 2012 – far less than the ex-Revson Seinfeld RSR sold for in 2016, at $2,310,000. Each of these cars is quite special in their own right, but there are your comps – these cars don't come up for sale often. Personally I'd want the Mark Donohue chassis not only because of its color but because it was the one that won, but if you have the money…this'll do.
-Carter