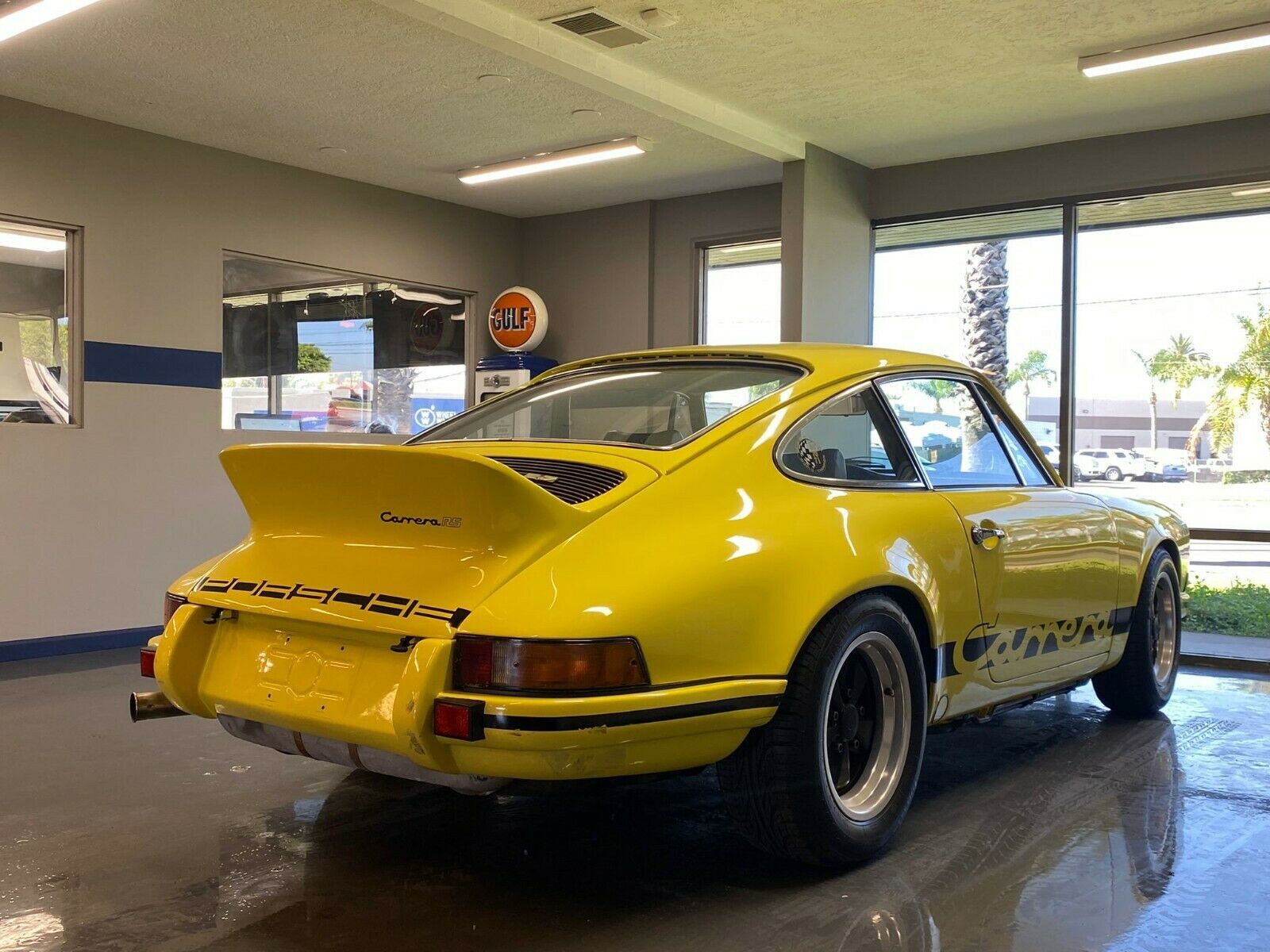 Back in June I took a look at the 993-generation Carrera RS, which reintroduced the legendary name in the Porsche realm. It was, of course, started with this car that we're looking at today. The recipe was simple; add lightness, more power, wider wheels, flared fenders, and a bit more downforce. The result was one of the most legendary cars from not only Porsche, but in general. As a result, tributes and replicas of the RS abound; they inspired the looks of the modern recreations such as Singer's amazing works, and their lineage lives on in the GT models today. It's no surprise, then, that real RSs are worth a pretty penny. How much? Well, let's take a look at this '73 Touring model to find out.
Year: 1973
Model: 911 Carrera RS Touring
VIN: 911360009(4/7)
Engine: 2.7 liter flat-6
Transmission: 5-speed manual
Mileage: N/A mi
Location: Orange, California
Price: $599,000 Buy It Now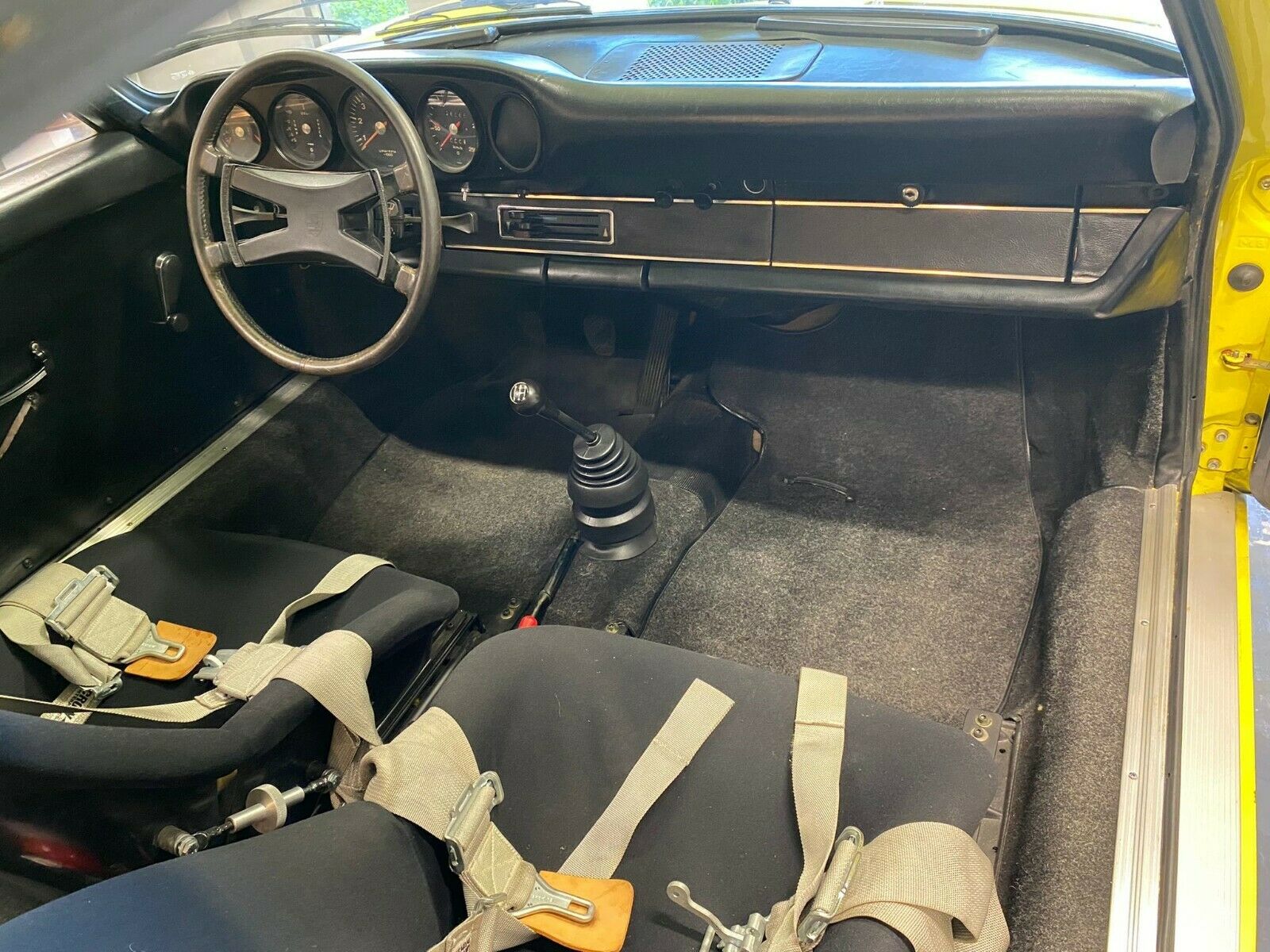 Gallery Junction Inc is pleased to offer our 1973 Porsche 911 Carrera RS.
The example offered here was delivered new in Austria on 11/23/1972. It was finished in color code 117 light yellow, the same color it is finished in today.

This is an extremely early car, one of the first 100 built.
All of the first 500 were originally built as lightweight models for the purpose of achieving the lightest possible weight, then adjusted to the new owners requirements.

This particular car ultimately left the factory with a few touring trim options but was essentially still a lightweight. It had the fiberglass bumpers and aluminum ductail to go along with the usual thinner body panels and lack of insulation and sound deadening. It even retained the single sunvisor instead of two and single battery instead of the usual two.

Restored in Austria approximately 20 years ago, the interior was taken back to lightweight configuration. To extend the factories intent a bit further the car was fitted with aluminum doors and to enhance the driving pleasure and looks the car was fitted with 7" and 8" Fuchs 1 inch larger respectively. The car resided in Austria with its four respective owners, two Viennese Opera singers and two Porsche collectors, until 2002 when it was brought to California

The car comes with copy of the Porsche COA and records of service and maintenance as well as copies of Austrian registration and title and pictures of restoration including a CD with the pictures. It has been tucked away in an impressive Southern California collection for the last 20 years and is ready for new ownership.

Exporters Welcomed. We offer Facetime-Video Walk Arounds.

For 50+ pictures, check out www.GalleryJunction or Text us for more pictures of any specific details you need. We like to be 100% transparent with all our happy customers all around the world.

SalesGalleryJunction@gmail.com

Call or Text or WhatsApp 714-831-1226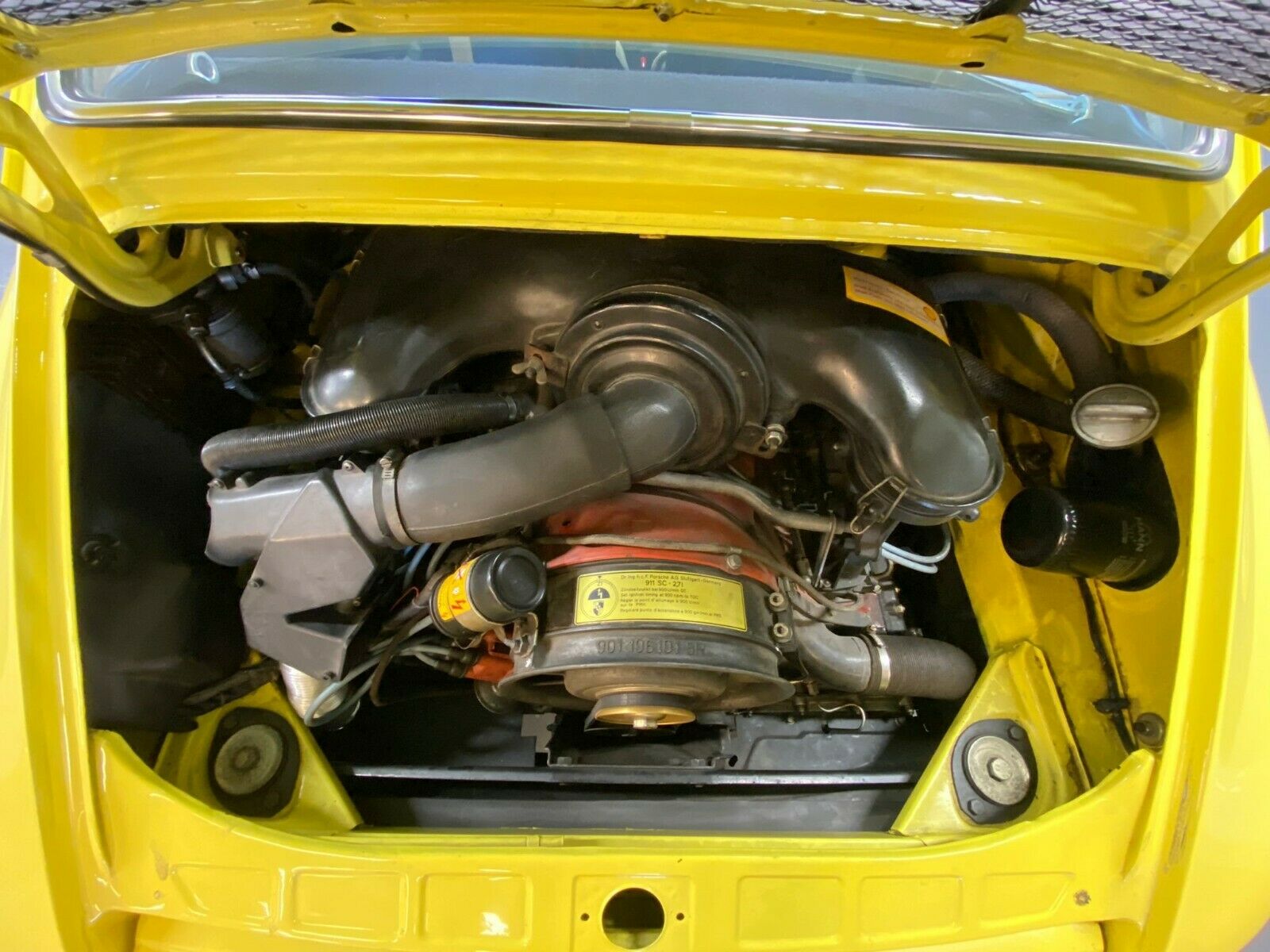 It's somewhat odd that the seller doesn't give the chassis number of this model, and unfortunately the photos don't show it up close either. However, a bit of reverse engineering and guessing reveals that it's most likely either 9113600094 or 9113600097, both of which are recorded as Light Yellow Touring models delivered in November 1972 to Austria – all of which aligns with what is seen and disclosed in the information provided by the dealer. It is an impressive car to look at though it is not fully original nor perfect, but it's really just interesting to me that the seller is hiding both the chassis number and the CoA on it.
Pricing? An arguably more iconic white/blue example sold for the best part of the asking price here in 2019. Another sold in 2021 for $495,000. That's a big spread, but not atypical of these cars – it depends on who is in the room and the moment it comes up for auction. Without more information, it's pretty hard to get on board with the asking price here – but sufficed to say, this is a car that is firmly on the wish list for many people, few of whom can actually afford it.
-Carter