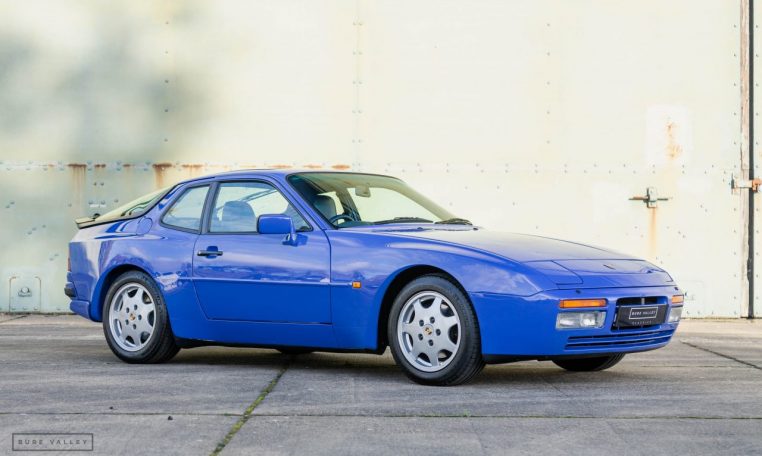 In terms of pure value for money with the Porsche brand, the 944 S2 is way up there if you are hunting for a car that doesn't cost $60,000. A half-decent coupe can still be acquired for $15,000, and the cabriolets are even a little cheaper. Even though these cars are going on 30 years old, they certainly aren't slow. A healthy example can still put down a 0-60 time in 6.2 seconds, and even more surprisingly the can muster up a top speed of 150 mph. Yes, the maintenance can be pricey, especially when it comes to the timing belt service, but you wanted a Porsche, right?
Today, we are looking at a 1992 944 S2 coupe up for sale in Norwich, England, although I'm scratching my head at the model year. My understanding is that the production was done for all 944 models in 1991, so it's likely this dealer is going by the registration date rather than the production date. Whatever the case, it is finished in the very rare color of Maritime Blue and has a matching shade of blue on the inside as well. What's not to like?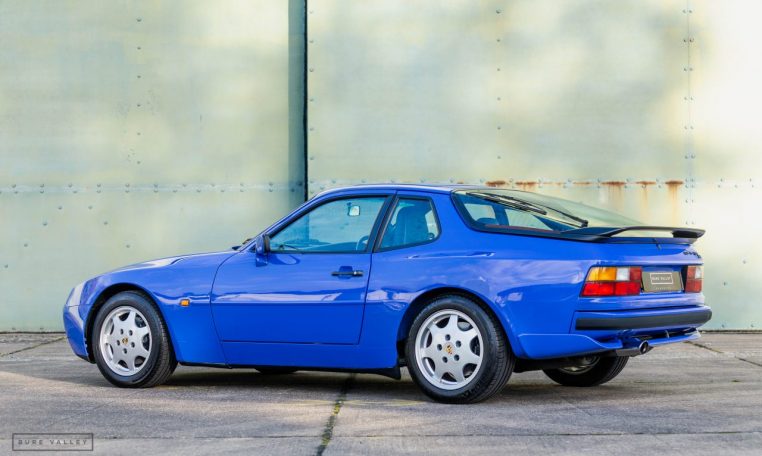 Year: 1992
Model: 944 S2 Coupe
VIN: N/A
Engine: 3.0 liter inline-6
Transmission: 5-speed manual
Mileage: 87,658 mi
Location: Norwich, England
Price: £24,995 ($33,605)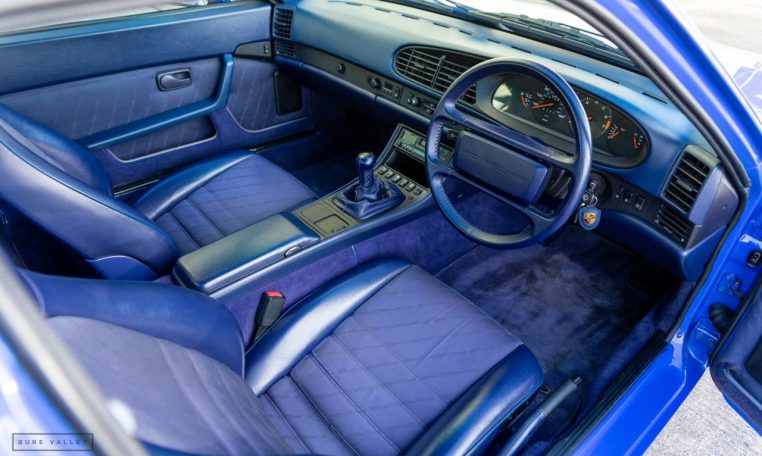 1992 Porsche 944 S2 3.0 Coupe
87K Miles, Very Rare Maritime Blue, Recently Restored

A beautiful example of one of the last 944 S2's built, presented in the rarest of factory colours. Only 6 UK RHD specification 944 S2's were supplied in Maritime Blue and only 4 still remain on the road today. The car has covered 87,600 miles in the hands of 7 owners, of which all are recorded in the service book. Benefitting from a professional full repaint and complete sympathetic restoration in 2018 – 2019 by Porsche specialists Quorn Sports and Classics (Ex Porsche Technicians). Prior to this the car had been in dry storage for circa 10 years and although the paintwork had deteriorated the body itself was very well preserved. The restoration work consisted of a strip down and professional glass out repaint in the rare Maritime Blue factory colour. Underneath the car the transmission was removed, rear axle dropped and all underside components either replaced or refurbished and the underside of the car detailed as well as new fuel lines front to rear, new discs and pads, refurbished suspension, refurbished wheels and new Michelin tyres. The engine received a new timing belt, balance shaft belt and all tensioners and rollers, new power steering and alternator belts, new starter motor, all new rocker cover gaskets, major service including all fluids and a new battery among other things. Inside the interior was completely refreshed with a refurbished steering wheel, new headlining and professionally cleaned carpets, retaining as much of the original parts as possible including the original Blaupunkt stereo. The car starts with ease, drives just as it should and presents extremely well as you would expect with just the smallest of marks to the paint conducive with recent use. The original book pack is present with the original service book, leather wallet, original tool kit and spare wheel, 2 keys, V5 and folder of invoices and details of the other 6 known Maritime Blue 994 S2's. The MOT is valid until April 2022 and shows no advisories. This must be one of the best 944's on the market today in possibly the rarest colour combination and in our opinion it's a blue chip investment that can still be used and enjoyed.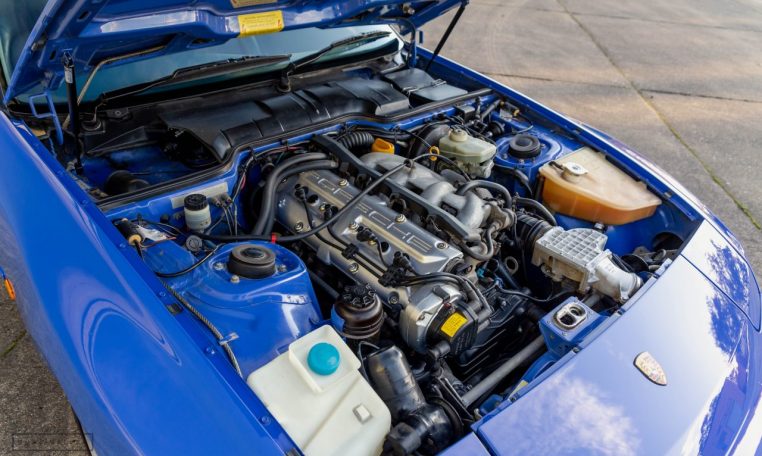 A lovely example of a 944 if I've ever seen one! Maritime Blue is rare on any Porsche, but I can honestly say this is the first time I've seen it on a 944. Even the interior is pretty stunning with the two-tone plus and classic Porsche script seat inserts. The selling dealer says all the servicing is up to date, and it even was recently repainted – although that could be a bad thing. It's a shame that it is a right-hand drive car, as I have a feeling this one wouldn't last long is the steering was on the correct side.
The asking price of $33,605, or roughly £25,000, is certainly way up there for an S2. That buys a lot of 944 Turbos and even 944 Turbo S examples, but they probably aren't in Maritime Blue. I do think there is a bunch of value in this given the recent servicing, so someone with deep pockets will surely come along and make a deal for this one. I'm glad I got a chance to see it.
– Andrew