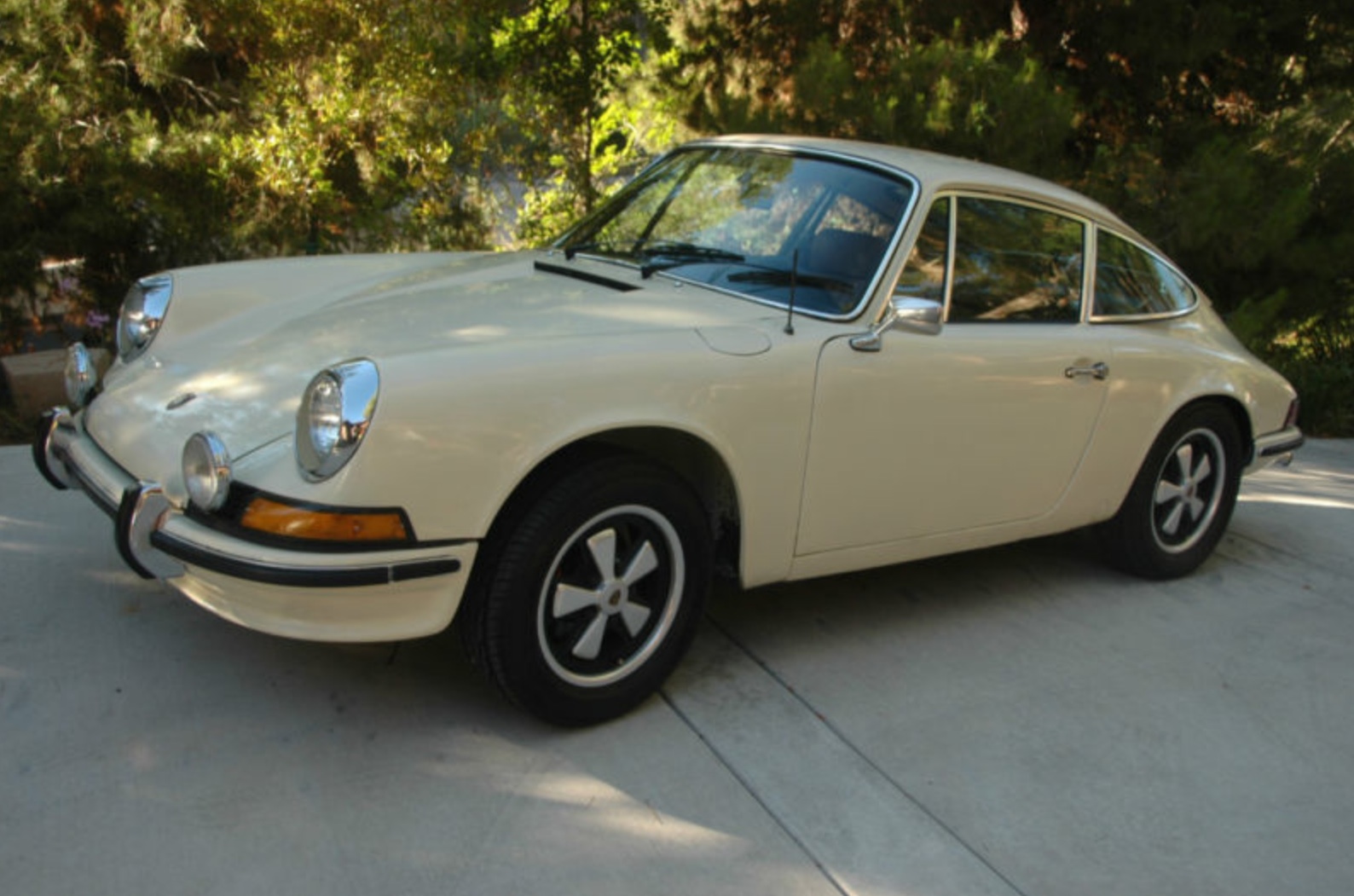 With the discontinuation of the four cylinder 912 in 1970, Porsche was in need of an entry level 911. The 911T, introduced in 1967, effectively filled this gap. In 1971, the engine in the T was enlarged, along with the rest of the 911 range, to 2.4 liters, providing 130 horsepower in "T" form. Also new, much to the chagrin of some involved in competition, was a new gearbox with a traditional H pattern in place of the dogleg first gear arrangement in models prior. This 911T for sale in California is said to be an original car, owned by the original owner for 28 years and now has showing just under 66,000 miles on the clock.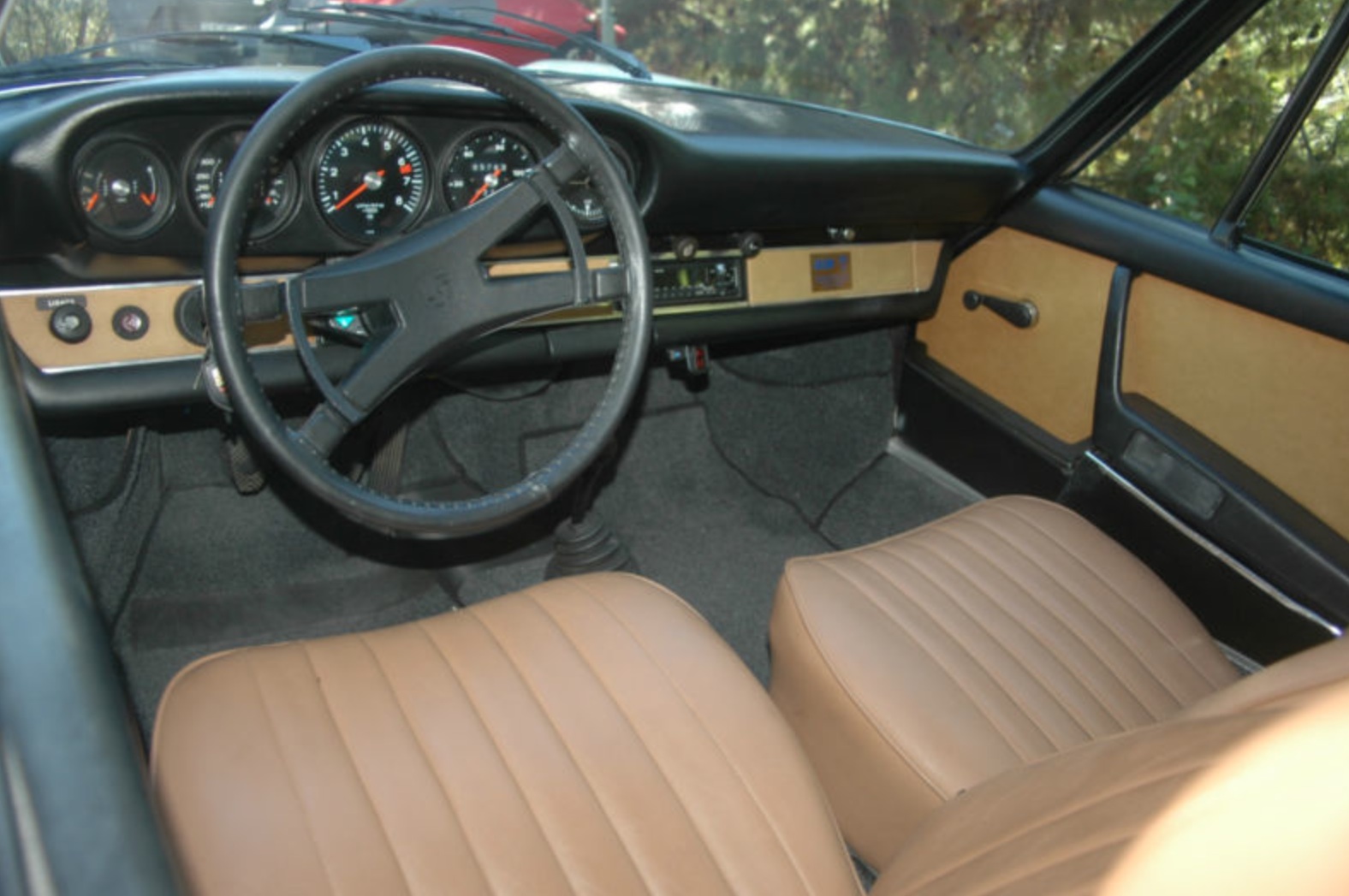 Year: 1973
Model: 911T
Engine: 2.4 liter flat-6
Transmission: 5-speed manual
Mileage: 75,000 mi
Price: No reserve auction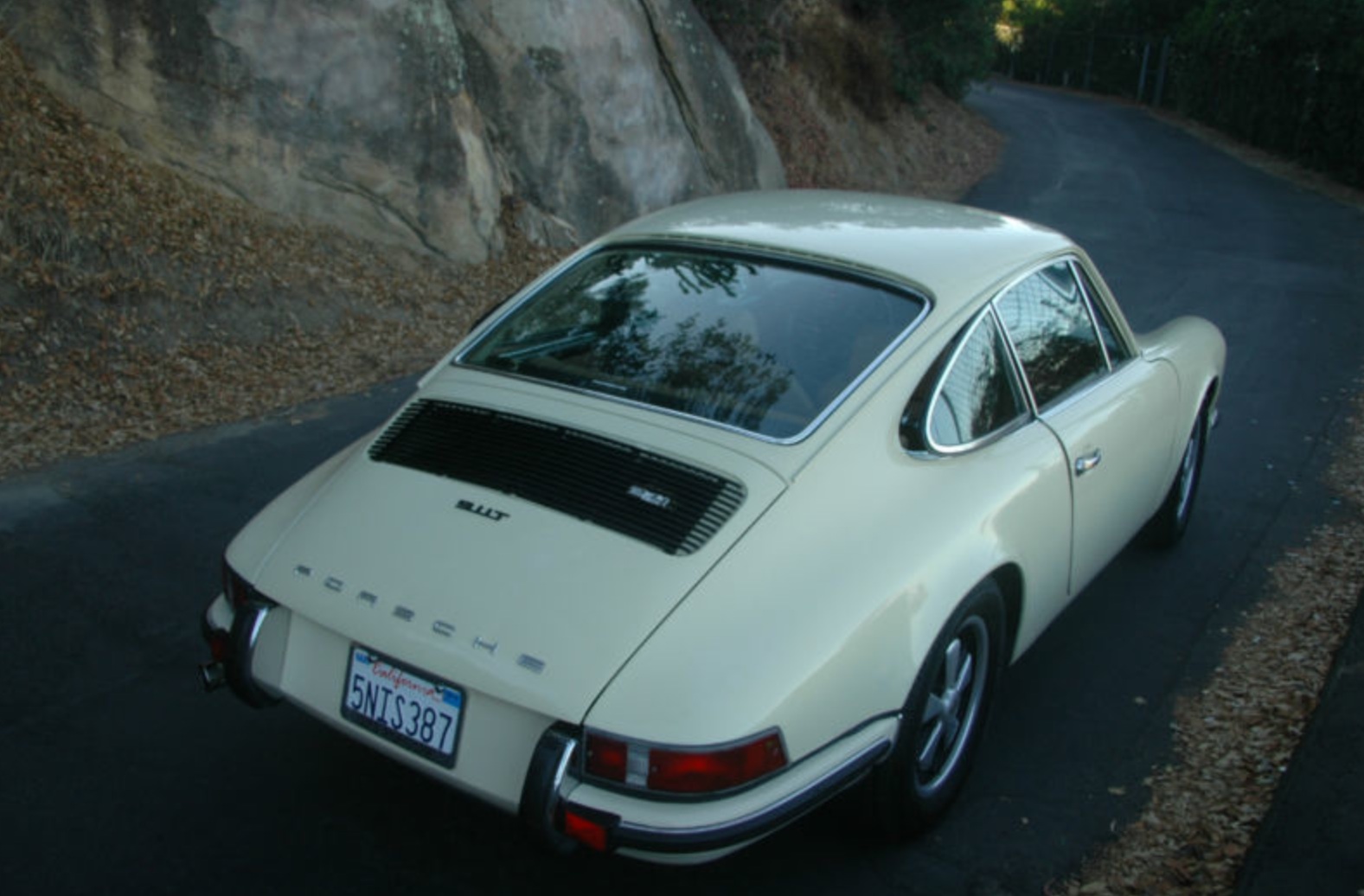 1973 Porsche 911T. This is an authentic, original example of a Porsche 911T. All original and complete car, a very nice 40 year old example of a Porsche 911T. Odometer reads 65,762 original miles. Have all of the original owners and previous owners receipts showing progression of mileage since 1973. First owner owned the car for almost 28 years.

Vehicle/Chassis Number: 9113100329
Engine Number: 6130237

Assume this to be a matching numbers Porsche because none of the work receipts show any evidence of engine replacement. To be one hundred percent sure you can contact Porsche and for a fee they will check and provide a "Certificate of Authenticity."

Fuel Injection
Good, strong running car, shifts and stops as it should
Typical small amount of smoke at start up as most of these early Porsches do
(5) original Porsche Fuchs wheels including the spare
Hella front driving lights, period correct with correct horn grille mounting hardware
Current up to date California registration, with title or pink slip in hand
Newer interior, tan leatherette seats and rear panels
Have additional leatherette material to do both car doors and all of the dash inserts. Will be included with the car
The original radio dash plate will be included with the car. Although no original radio
Period correct carpeting with correct black binding
Custom made matching carpet floor mats for the front and rear
(4) original ignition keys and the rare factory red valet key
(2) original 911T owners manuals included
Original radio manual, owners maintenance folder, and receipt folder from Porsche
The original Porsche tool kit and jack included
(2) steel jack plates that fit into the square tube for jacking up the vehicle included
Porsche bra for the front of the car included
Yokohama tires all in good shape as you can tell from the photos
The car has been switched to a single battery but all wiring is still intact
Kenwood CD in the dash with a 10 disc changer included
Titanium advantage adjustable strut bar included
Auto alarm included

This car has been extremely fun to own, looks great, has bright chrome and still turns a few heads around town. The Porsche has been repainted once as far as I can tell by others. Not the best job, certainly not a quality show car paint finish. It's a good driver quality paint job that is starting to show its age. Meaning, paint chips, dull spots and one area of cracking. The rear license plate panel needs some attention as well.

Bottom edges of rocker panels need some cosmetic attention, although very solid (see second to last photo). A high quality paint job would make the car absolutely beautiful! The Porsche also has dash cap over the original dash. I have never removed it so I do not know what condition the dash is in. The original Porsche clock is not working as is true with most of these clocks. The rubber inserts on all of the bumpers could be replaced. The front and rear windshields could use new rubber seals. Although not leaking, the previous owner added clear silicone to the top of the front windshield seal.

Thank you for looking at my Porsche, feel free to ask as many questions as you feel necessary. I am happy to help assist you with the auto transport experience.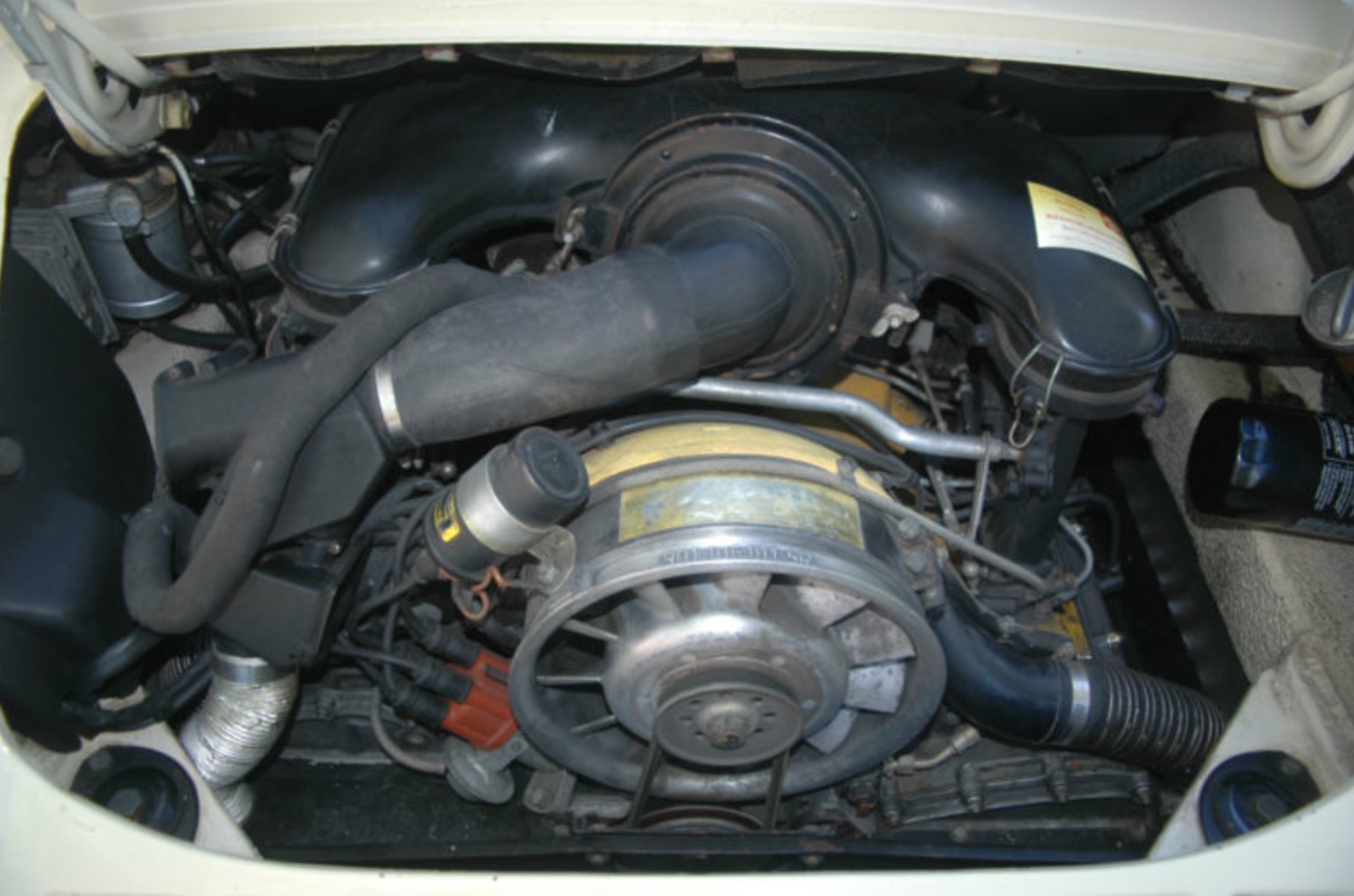 This isn't a bad example of a 911T, but a few things hold it back. First, if I was selling this car, I would have made it a point to get the authenticity certificate from Porsche. If you are selling the car as original, I wouldn't let the buyer assume anything. This document is a must have in this case. Second, it's not exactly original if it has had a respray and interior refurbish. But, there may be an upside to that because if this was an original paint/interior car, prospective buyers would have been less apt to mess with the patina.
-Paul