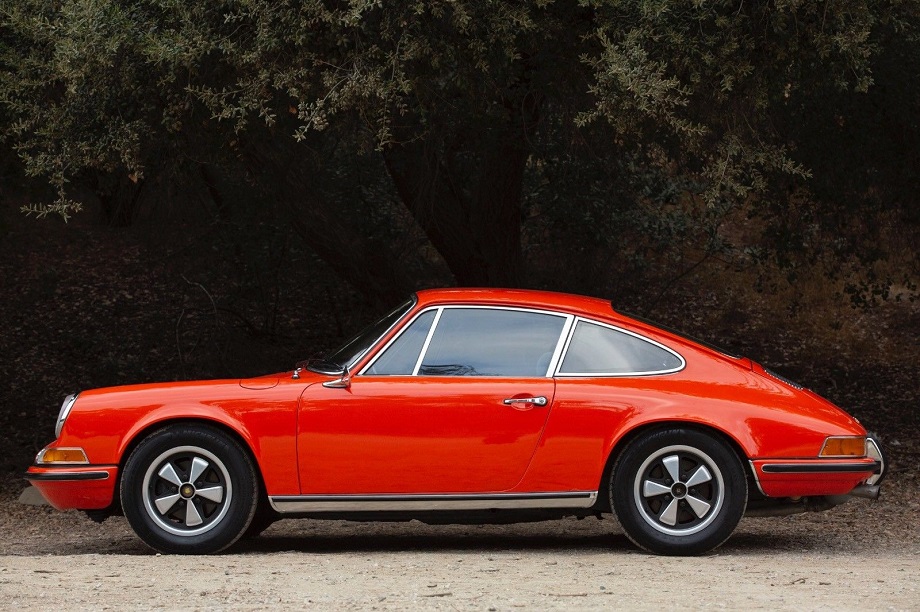 Update 10/21/18: This 911T sold for $63,600.
This is a Tangerine 1970 Porsche 911T Coupe located in Malibu. It has a black leatherette interior, 123,042 miles on it, and is up for auction without reserve. Next to Signal Yellow, Tangerine (also called Blood Orange at times) is my favorite of the early Porsche colors that isn't blue (it's hard to have just one 'favorite'). Tangerine is a color that is hard to pin down. In cases like the photos here, its red tones show up quite vibrantly and it almost looks like Guards Red. Truth be told I have many times checked out a 911 that looked like it might be Tangerine only to discover that it is Guards Red. The lighting in the photos just wasn't very good. In other cases the orange tones stand out and you're pretty sure you know what color you're seeing, but ultimately it does look like a bright orange car and not everyone likes a bright orange car.
However, it is precisely this mix of red and orange that I find so appealing about the color. Under the right conditions it looks absolutely phenomenal. It is definitely not for the faint of heart, but I can think of few better options on any long-hood 911.