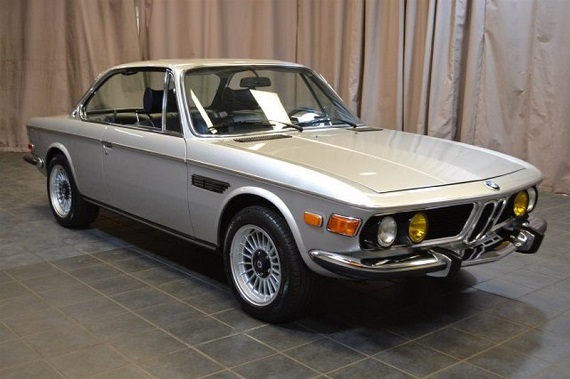 Ah, the internet. As I often say to my history students, back in the ancient times people actually had to go to a library to look up facts. Take production data, for example. Let's say you wanted to know how many of a particular model were made. Well, you could phone the manufacturer, which probably wouldn't get you anywhere. You might head to a knowledgeable dealer, but they'd probably lose interest as soon as it became clear you weren't there to actually buy anything. You could write the manufacturer and hope for a correspondence back – probably in a few months. Or, if you were quite rich, you could hop on a plane and head to the company's headquarters, hoping to be allowed in to the archives. But now, on a seemingly daily basis, more information is added to the nebula which is the internet. Some of it is true, some of it is false, and some is misinterpreted. As I say to my students, know your source. If you're relying on the NBC Nightly News for your facts, for example, you might find that Brian Williams hand-built this E9 himself. Too soon?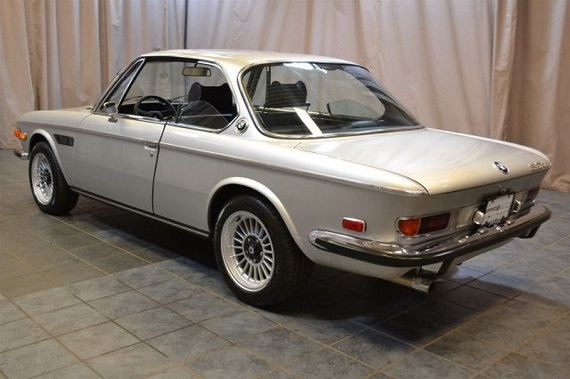 Year: 1974
Model: 3.0CS
Engine: 3.0 liter inline-6
Transmission: 4-speed manual
Mileage: 37,090 mi
Price: $79,900 Buy It Now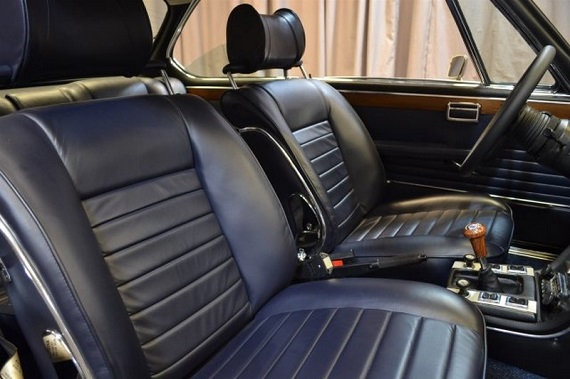 1974 BMW 3.0 CS 3.0cs

Calling all enthusiasts for this sexy and powerful 1974 BMW 3.0CS. Take pleasure in the quick shifting from the Manual transmission paired with this high output engine. Delivering a breathtaking amount of torque, this vehicle deserves a passionate owner! Pick up your friends and hit the road in this spirited and fun-loving 3.0 CS. You've earned this – stop by Prestige BMW located at 985 Rt 17 South, Ramsey, NJ 07446 to make this car yours today! No haggle, no hassle.

Please call Freddy with any questions

888.286.3775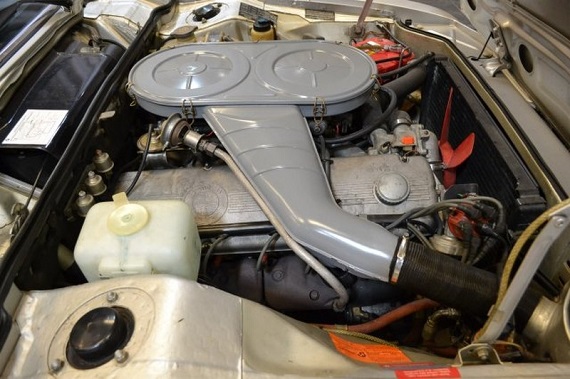 The seller of this quite lovely looking Polaris Silver Metallic (057) E9, for example. Off the bat, if you read the headline and believed what was written, you'd think this was one of 267 3.0CSs produced. Here's where the interpretation of information comes in. Why? Well, if you look at the same table that this seller looked at (I'm pretty sure, via Wikipedia), then the source seems credible – it's from the E9 forum. However, some careful math will show that no less than 10,679 3.0CSs were produced in manual and automatic. Maybe only a few hundred were manual, then? No, 5,823 were 4-speed cars. Where are they getting 267 from, then? Well, they took the European production data quickly from the chart for the 1974 model year. What's wrong with that is that this is appears to be a U.S. bound car, and therefore looking farther down the list you'd find it was one of 375, not 267, for the 1974 model year. Well, it's still rare, just not as rare as claimed – and what's the big deal anyway? And it doesn't have U.S. bumpers, so maybe you're wrong, Carter? Well, more careful digging on the actual E9 production data – rather than relying on the lifted Wiki data reveals the true nature of this car – serial number 4310277 falls in the middle of 4310001 – 4310393 – one of the U.S. bound 3.0CSs made between 1974 and 1975. It has some lovely Alpina details added in, miles are quite low and overall condition looks to be really very good; though admittedly it appears that the beauty is mostly skin deep since the engine bay doesn't appear as nice as the exterior. More careful digging reveals some notes on the E9 board about the car that aren't hugely flattering; notes of a poor paint job, early bumpers retrofitted and broken trim pieces; none of this information or photos of this appear on the seller's site. Further, in various other listings of the car, the seller describes it as a rare Alpina Edition – which there appears to be no evidence of outside of some fitted details. Is the car misrepresented, as such? To some degree, I think it is. It's lovely, but it's not as described and some not-particularly time consuming searching in the right spots revealed quickly that this car was not what the dealer claimed it was.
That said, it's still a great looking example. However, is it a $80,000 example? That would be the best part of $25,000 over current Concours market value according the Hagerty – and while very nicely presented, this car is not condition 1. Unfortunately, I think the seller is hoping for someone who doesn't look into what the car actually is and plunks down the deposit without looking too closely. In reality, this is likely no more than $40,000 example of the lovely E9 with some great looking Alpina details. Considering how easily the information is obtained to undo the seller's claims, one would think that a careful – and honest – seller would only choose to represent the car as it is, rather than making false claims about it's heritage.
-Carter