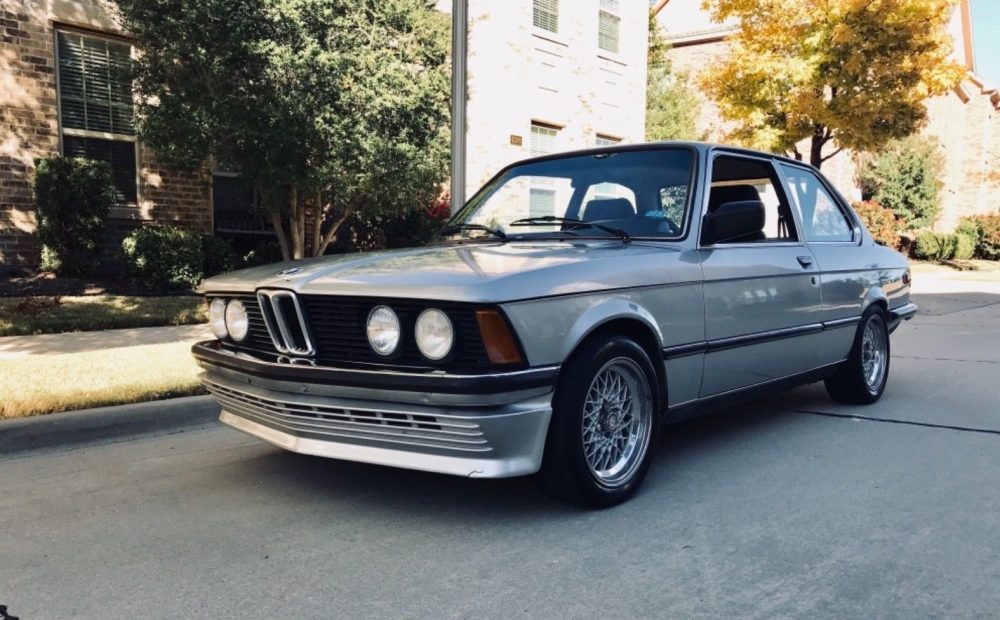 Update 2/2/19: Price fluctuations continue on this E21, which is now listed for $23,323.
Update 12/11/18: After a year on the market – no surprise given the $25,000 asking price from January 2018 – this Euro-spec 323i kitted out with BBS attire has moved apparently from Virginia to Texas and been relisted with a new seller. The photos and description haven't changed (right down to leaving the original "I drove the car to VA" and the original seller 'Mike's number) other than the mileage now listed as 119,999 and the price has dropped from $25,000 to $19,323 today $21,323 for Christmas. It could be a fake listing and the price is still high enough that it probably won't sell, but 323is come up for sale here so infrequently it was worth another look.
It's easy to lament the U.S. bound 320i. Powered by a fuel injection M10, it managed to kick out only around 100 horsepower in the early 1980s and felt like a disappointed follow-up to the fantastic 2002tii, which was lighter and sported 130 horses. While the smart-looking Bracq-designed E21 ticked the right 3-boxes and scaled his vision down well, the U.S. bound models got the unfortunate impact bumpers that made them look heavy and unappealing. It was like a cute kid wearing orthodontic headgear; you were pleased to meet them, but couldn't help but feel bad for the way they ended up looking. Sure, there was a sport version of the 320i towards the end of the run, and it looked better because…well, it had BBS wheels and everything looks better with BBS wheels, but aside from that the U.S. 320i was the relatively forgettable holdover until the E30 redeemed the small sporting sedan range here.
But in Europe?
7 Comments